Lerner emails show IRS tried to cover up targeting of conservative groups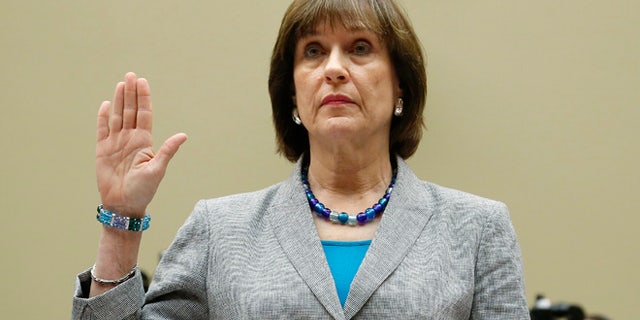 NEWYou can now listen to Fox News articles!
The IRS sent an inquiry letter to a nonprofit group in order to buy time by preventing the group from complaining to Congress about their treatment by the agency, according to newly released Lois Lerner emails.
The emails, obtained by watchdog group Judicial Watch, show that Lerner and her colleagues were aware of mounting congressional pressure and sought to hold up one of the organizations from complaining by sending a letter of inquiry, The Washington Times reported Wednesday.
In an exchange dated Nov. 3, 2011 between Lerner and Cindy Thomas, a program manager in the Cincinnati office handling the cases, the IRS admitted they had hundreds of cases stacking up and waiting action, The Times reported.
"Just today, I instructed one of my managers to get an additional information letter out to one of these organizations — if nothing else to buy time so he didn't contact his Congressional Office," Thomas wrote to Lerner.
Thomas said she was concerned a judge would get involved and order to move the applications more quickly, the Times reported.
"This material shows that the IRS' cover-up began years ago," Tom Fitton, president of Judicial Watch, said.
"We now have smoking-gun proof that top officials in the Obama IRS unlawfully harassed taxpayers just to keep them from complaining to Congress about IRS' targeting and abuse. No wonder the Obama IRS has had such little interest in preserving or finding Lois Lerner's emails," Fitton said.