Latino Candidate in WHAT State? Sí!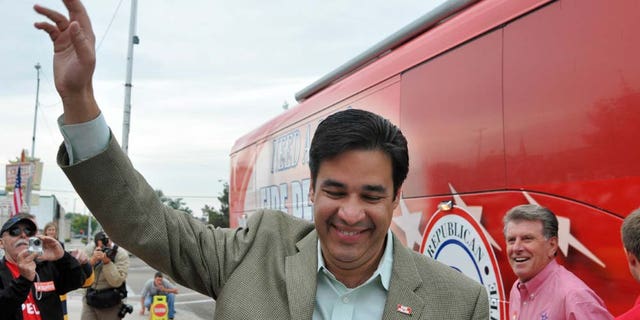 Hispanic candidates are everywhere this year – even in states where you wouldn't expect to see a Latino name on the ballot.
Idaho, for one, which has a Hispanic population of nearly 160,000, has a Latino running for a Congressional seat. Republican Raúl Labrador – Idaho's only Latino State Representative – is trying to unseat his Democratic opponent, incumbent Walt Minnick.
In Indiana, too, where Hispanics make up only 5 percent of the population, Republican Mark Leyva is running against that state's first congressional seat against Democratic incumbent Peter Viscolosky. And in Washington, where Latinos account for 10 percent of the state, Republican state Representative Jaime Herrera is running against Democrat Denny Heck for the third congressional district seat.
"Latinos have been able to launch candidacies in 41 states, just about anywhere," said Arturo Vargas, executive director at the National Association of Latino Elected and Appointed Officials. "That is pretty remarkable."
Vargas said the shift – particularly in the south, in states like Georgia, Tennessee and the Carolinas – has been so pronounced that it will likely spread to the nine states in which Latinos are not running for federal or statewide office.
"It's going to take some time," he said in a phone interview. "[But] Latino politics are American politics. It's not a population that is limited to one region of the country.
"Latinos are being integrated in nearly every state of the country," he added.