Key figure in meningitis outbreak takes Fifth in Hill hearing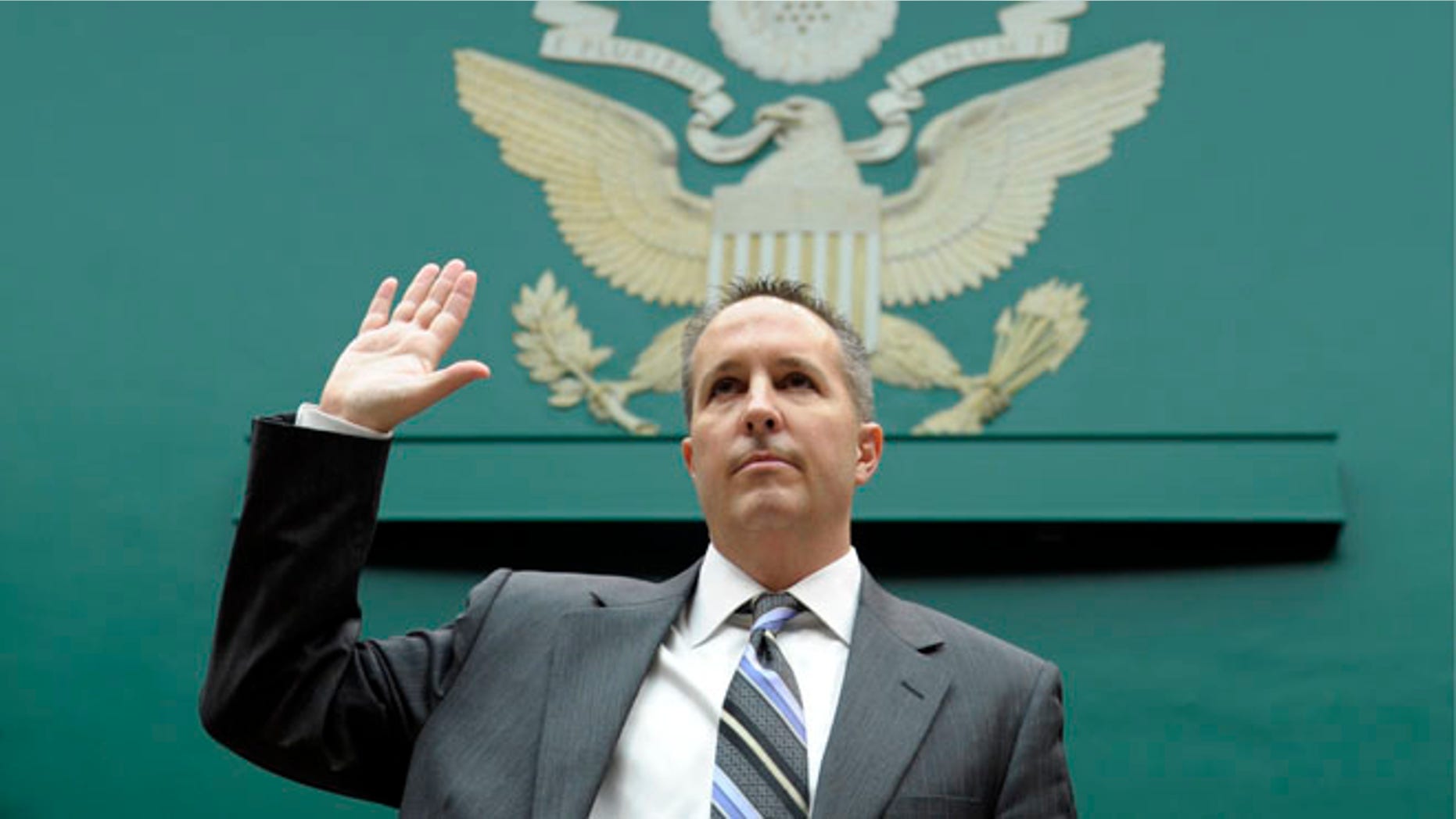 The president of the company linked to the fatal meningitis outbreak declined Wednesday to testify on Capitol Hill following dramatic testimony from the wife of a victim who died in the outbreak.
Barry Cadden, president of the now-shuttered New England Compounding Center, invoked his Fifth Amendment right not to testify during a Republican-led House hearing.
Cadden declined, before being excused, to discuss several questions – including one about inspection reports that found visible contamination in the vials for the steroid shots his company issued.
Thirty-two people have died and more than 400 people have been infected in the outbreak.
"I ask you to reconsider," Rep. Cliff Stearns, chairman of the House Energy and Commerce Subcommittee on Oversight and Investigations, said to Cadden. "What explanation can you give to the families who have lost their loved ones?"
Cadden was summoned to Washington by subpoena after his lawyers indicated he would not attend the hearing.
His appearance immediately followed that of Joyce Lovelace, whose 78-year-old husband died within days of his second steroid injection.
"I'll never really be able to get closure because it's such a useless thing that happened to my husband," Lovelace said under oath. "My family is bitter. We are angry."
Lovelace described how her husband, Eddie Lovelace, a Kentucky judge, walked three times a day. But after the second injection, on Sept. 11, he began having headaches, lost use of his hands and legs, and died inexplicably six days later at the Vanderbilt University Medical Center in Tennessee, she said.
Much of Lovelace's apparent anger was directed at the state and federal agencies that provide oversight on the so-called compounding pharmacies.
"I want the agencies to know their lack of attention to detail cost my husband his life," she said.
Committee members pointed to reports dating back to 2002 that show New England Compounding Center had similar problems and asked why they were allowed to persist.
Dr. Margaret Hamburg, commissioner of the Food and Drug Administration, testified the agency's authority over the large-scale compounding pharmacies are "ambiguous and fragmented."
Michigan Rep. Fred Upton, chairman of the full House Energy and Commerce Committee, told Hamburg that Americans getting sick with contaminated drugs "needs to stop" and that lawmakers are willing to give the FDA "the baseball bat it needs."
Dr. Lauren Smith, interim commissioner of the Massachusetts Department of Public Health, called the state's authority over such companies "limited, unclear and contested." However, she said the agency has the authority to shut down compounding pharmacies.