Kerry vows Benghazi liaison to Congress within 24 hours, amid lingering questions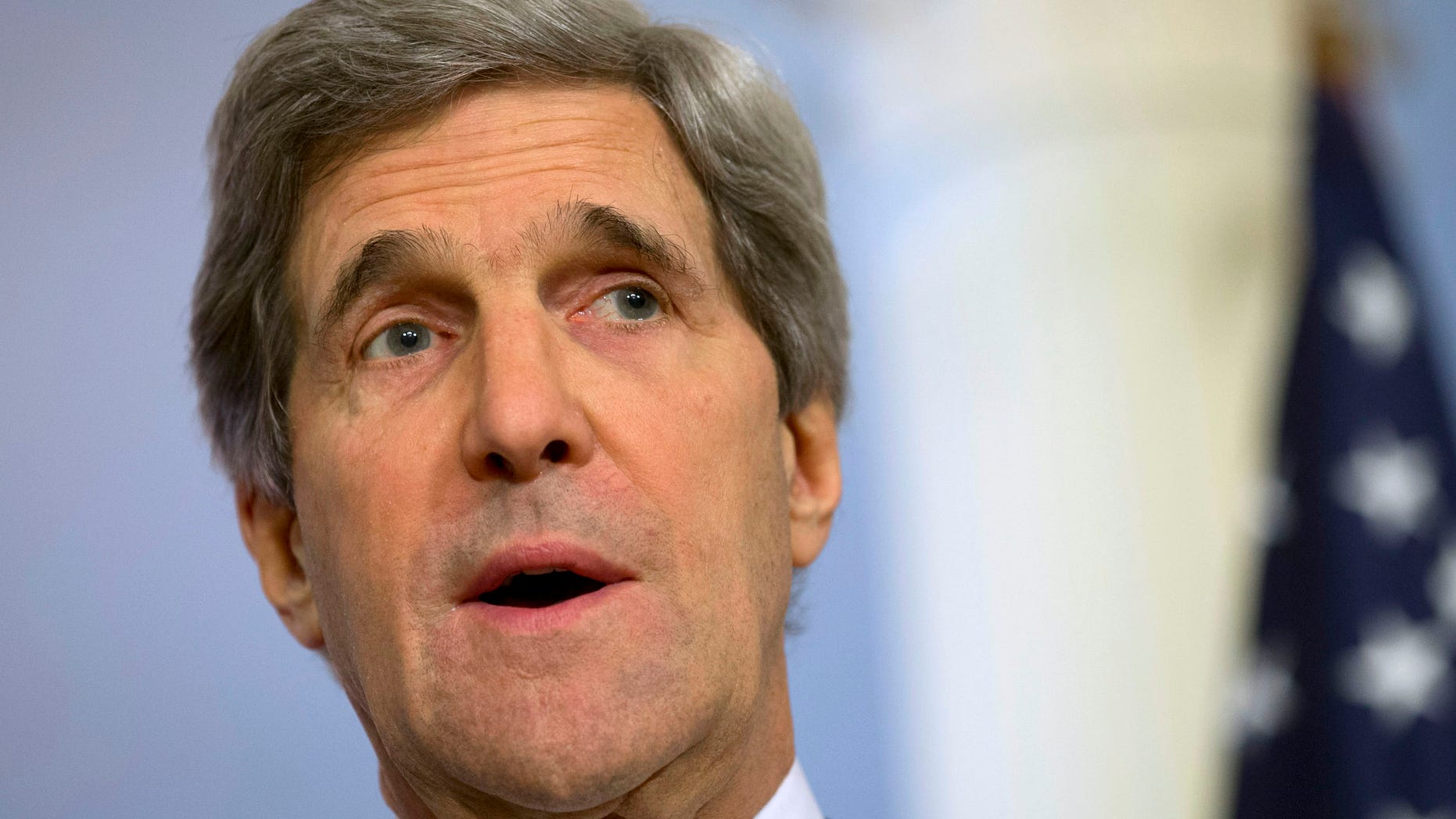 Secretary of State John Kerry said Wednesday he will assign a special department liaison to help Congress with unanswered questions about the 2012 fatal terror attacks on a United States outpost in Libya.
Kerry said the appointment will be made as early as Thursday, following repeated questions about the incident during a House Foreign Affairs Committee hearing.
"I'll appoint somebody tomorrow," Kerry said.
A State Department official later clarified that Kerry is not talking about creating a new position.
Kerry's remark followed sharp comments from California Republican Rep. Dana Rohrabacher, who suggested the Obama administration has lied to congressional investigators.
"Nobody has lied to anybody," responded Kerry, who became the country's top diplomat after the attacks.
Congressional Republicans have led efforts since the Sept. 11, 2012, attacks in Benghazi, Libya, in which four Americans were killed, to learn more about what preceded the incident and the aftermath.
There have been no arrests in direct connection to the killings.
However, Kerry said Wednesday that officials are working with the Libyan government and "building a case."
At the start of the hearing, Kerry testified that officials involved in the Benghazi issue already testified eight times before Congress, briefed congressional leaders roughly 20 times and submitted about 25,000 pages of related documents.
However, committee Chairman Ed Royce suggested the administration might be "attempting to stonewall the progress." He said congressional staffers are being monitored as they sift through the declassified information and that the documents cannot be photocopied.
Kerry said he was not aware of the situation.
"If you have additional questions or some documents you think you need, I'll work with you," he said.