Kansas government approves sex toy auction to settle scofflaw's tax debt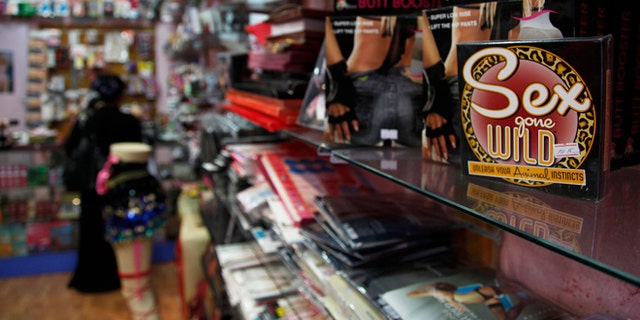 Thousands of sex toys seized by the Kansas Department of Revenue are about to hit the auction block.
According to The Topeka Capital-Journal, the state seized the sex toy stash from Larry Minkoff, the owner of Bang sex stores, after he resisted appeals from the revenue department to pay $163,986 in state taxes.
The inventory of titillating items was eventually returned to Minkoff, but only after he agreed to sell them at auction and use the proceeds to pay off his debt.
Thanks to Minkoff's tax troubles, interested buyers can check out "thousands of new items" on the auction site -- and purchase everything from adult toys to lingerie to DVDs on Sept. 29. The auction closes the following day.
Jeannine Koranda, spokeswoman for the Kansas revenue board, acknowledged this is not their typical auction. She told The Topeka Capital-Journal, "What is different is the titillation factor of what we're selling. This is an unusual lot of items."
Equip-Bid Auctions was contracted by the state to handle the liquidation.
In addition to the requisite "50 Shades of Grey"-style paraphernalia, the online auction site lists hundreds of other items. They include lingerie, the Pipedream Fantasy Love Swing, Ultimate Fantasy kits, leather paddles, an assortment of vibrators, ultimate bachelorette party sets and a variety of other gear.
Notwithstanding Minkoff's tax problems, critics also say Republican Gov. Sam Brownback is partly to blame for the risqué sale -- for pushing tax cuts that scrambled the budget.
According to The Topeka Capital-Journal, Senate Democratic Leader Anthony Hensley said Brownback is so "desperate to fill the massive hole in the state budget caused by his reckless income tax cuts that the state of Kansas is now in the porn business."