Justice Department Examines Untested Rape Kits Filling Up Police Storage Rooms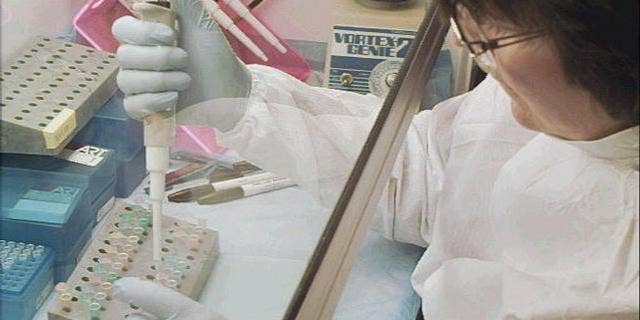 NEWYou can now listen to Fox News articles!
With law enforcement officers relying more and more on DNA evidence to convict or exonerate suspects, a new Justice Department report raises concerns over the tens of thousands of old rape kits piling up in police evidence rooms across the country.
The report by the National Institute of Justice, the research arm of the Justice Department, offers recommendations to law enforcement officials on how to deal with issues like how an old rape kit should be sent to the crime lab for analysis, when and if victims should be notified that their untested DNA has just been discovered and what the review process should be for re-evaluating cases.
"As the nation grapples with the discovery of thousands of older sexual assault kits, it is crucial that we balance justice, public safety and the victims' needs," the report says. "The goal is to move beyond the 'crisis management' of the moment to the adoption of systematic practices, procedures and protocols that will prevent this situation from ever happening again."
The report found that some law enforcement agencies "may not fully understand the potential value of forensic evidence in developing new leads in a criminal investigation."
A recent survey found that 43 percent of the nation's law enforcement agencies do not have a computerized system for tracking forensic evidence, either in their inventory or after it is sent to the crime lab. That same survey also found that 18 percent of unsolved alleged sexual assaults that occurred from 2002 to 2007 contained forensic evidence that was still in police custody.
While the study acknowledges there may be legitimate reasons for not sending the evidence, it noted that 44 percent of law enforcement agencies said it didn't do so in part because a suspect had not been identified, and 15 percent said it was waiting for a request from a prosecutor.
The report says it does not know how many untested rape kits there are in the nation, but it highlighted recent discoveries in some parts of the country: 10,500 in Los Angeles, 12,000 in Dallas and 10,500 in Detroit. Los Angeles officials announced in April, though, that all untested kits had been analyzed over a two-and-a-half-year period.
Attorney Drew Findling, chairman of the National Association of Criminal Defense Lawyers forensic evidence committee, told FoxNews.com that using the kits to exonerate the wrongly convicted is a "win-win."
But Findling noted a report by the National Academy of Sciences two years ago that criticized the state of forensic techniques used in court proceedings, saying it needed to be upgraded and standardized. He also said crime labs have been deteriorating.
"And now we get this. Are you kidding me?" he said. "We need to need to take a collective deep breath and say he, we have two concerns. One, we don't want to convict the innocent. And two, we don't want to the let the guilty go free. We need to slow down and stop this presumptuous method of law enforcement and prosecution and do things the right way."