John Kerry's Senate Seat Eyed by Republican, Ex-Navy Seal Gabriel Gomez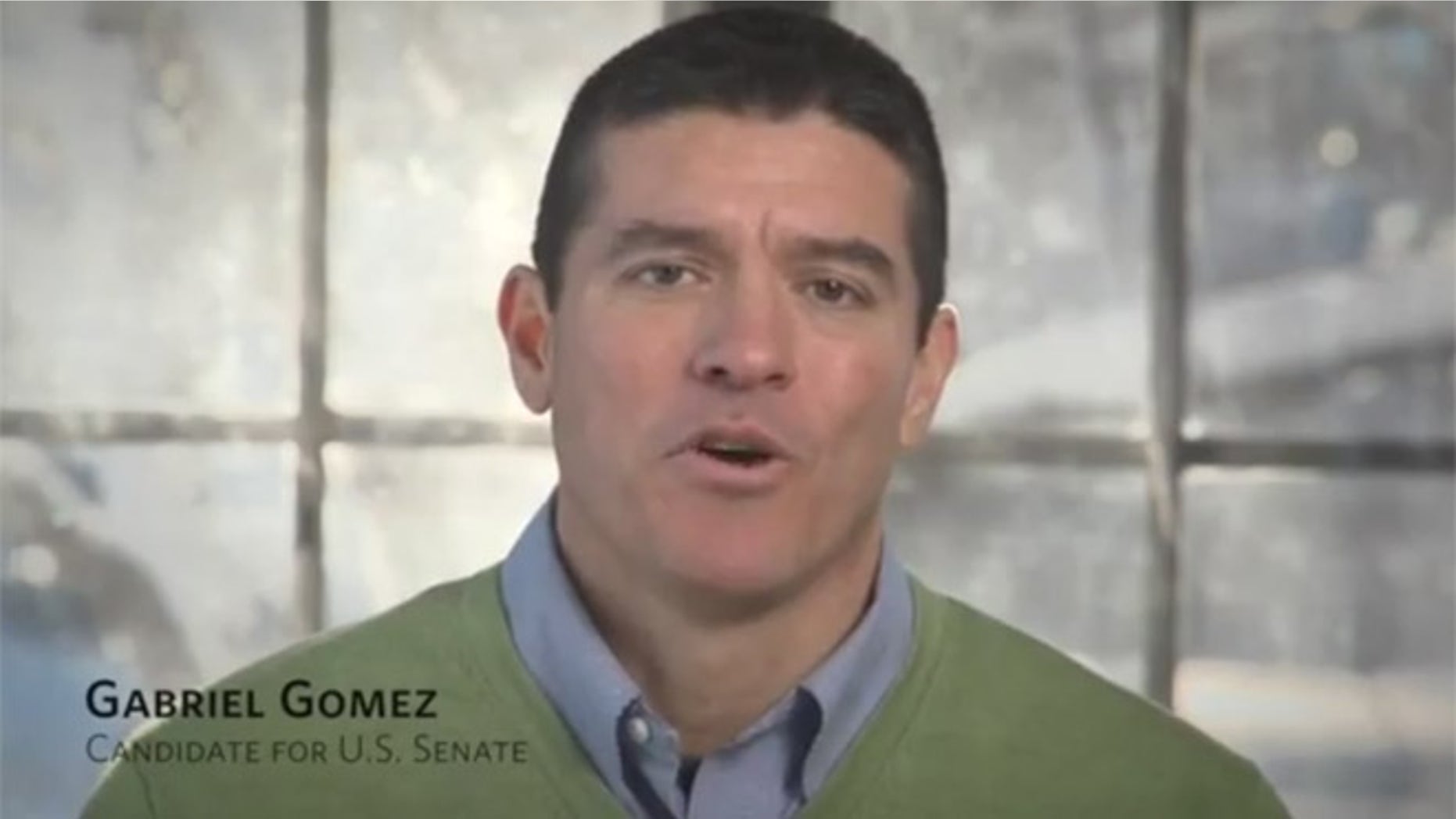 A Hispanic businessman and former U.S. Navy SEAL has officially launched his campaign for John Kerry's U.S. Senate seat in Massachusetts – with the help of key staffers from former presidential candidate Mitt Romney's campaign.
Gabriel Gomez, a Republican from Cohasset, said in a statement Tuesday he has entered the race because he sees "a lot of unproductive noise and bickering" in Washington and thinks he can help fix problems.
Gomez, 47, donated to President Barack Obama's primary campaign in 2008 but reportedly has the support of key staffers - including Gail Gitcho and Ron Kaufman - for former Massachusetts Gov. Romney who are helping him meet Republican heavyweights in Washington D.C., according to the Boston Herald.
"In my military career, at the U.S. Naval Academy, as a Navy aircraft carrier pilot, and as a Navy SEAL, I learned one thing above all else," serving others is more important than being served," Gomez said in a YouTube video.
Gomez's parents immigrated from Colombia, he said in a letter entitled "Why I'm Running," where he laid out his belief that congress needs to "stop kicking the can down the road" on America's economic issues.
"I'm running because I refuse to be cynical about America or about America's future," he wrote. "I'm a doer and an optimist by nature, and especially about our country.  Certainly people will say this can't be fixed."
Kerry left the Senate to become Secretary of State. Gomez, a newcomer to state politics, will have to face Norfolk state Rep. Daniel Winslow, who became the first Republican to announce his candidacy last week. The two will square off in a primary in April.
The first major hurdle facing both candidates is collecting the 10,000 voter signatures needed to get their names on the ballot. The deadline for submitting the signatures is Feb. 27.  According to Boston.com, Gomez is hiring Spoonworks Inc. in an effort to gather enough signatures, a task that could prove difficult in the short window of time and amid the recent rough weather, some Republicans told the publication.
Many high-profile Republicans, including former U.S. Sen. Scott Brown, Romney's son Tagg, and former Gov. William Weld, have decided not to run. That has opened the field for lesser-known candidates.
Other Republicans are still weighing a run, including Gloucester state Sen. Bruce Tarr and Governor's Council member Jennie Caissie.
Attacking Gomez, Romney Style
On the Democratic side, U.S. Reps. Edward Markey and Stephen Lynch have already announced their candidacies. Marisa DeFranco, a Democrat who ran in last year's Senate race but failed to make the ballot, is also considering a run.
Massachusetts Democrats quickly focused their criticism on Gomez, trying to tie him to Romney's failed Republican presidential candidacy. They also attacked Gomez's association with a group that blamed President Barack Obama Barack for taking too much credit for the death of Osama bin Laden. The group, Special Operations OPSEC Education Fund Inc., produced a 22-minute video during last year's presidential election criticizing Obama.
During an interview last year on MSNBC, Gomez credited Obama for giving the green light for the special operation to kill bin Laden. But Gomez, pointing to past presidents, said Obama should have given more credit to the troops and taken less credit for himself.
"The only time that these presidents, Lincoln and Eisenhower and other wartime presidents, ever used the word `I' was when they said `I thank you' to the troops," Gomez said during the interview.
Massachusetts Democratic Party Chairman John Walsh criticized Gomez for "hanging out last year with a secretive group that tried, and failed, to damage the President for his handling of bringing justice to Osama bin Laden."
"Massachusetts voters, who overwhelmingly voted last fall to support the President's ideas and agenda, won't be swayed by Gomez's attempt at running the Romney Campaign 2.0," Walsh said Monday in a written statement.
Gomez the Businessman
Gomez has worked for the private equity firm Advent International since 2004. According to the company's website, Gomez's private equity experience "covers a broad range of industries including business services, health care, distribution, financial services and industrial products."
Before joining Advent, Gomez worked at Summit Partners for three years, according to the website. Before that, he worked as investment banking associate at Bowles Hollowell Conner & Co. in its aerospace and defense group.
His military service includes nine years in the Navy as an aircraft carrier pilot and Navy SEAL commander. He received a degree in systems engineering from the U.S. Naval Academy and an MBA from Harvard Business School.
The primary is April 30. The special election is June 25.
Based on reporting by The Associated Press.
Follow us on twitter.com/foxnewslatino
Like us at facebook.com/foxnewslatino