Jeb Bush team awaits 2016 decision: 'We are keeping our powder dry'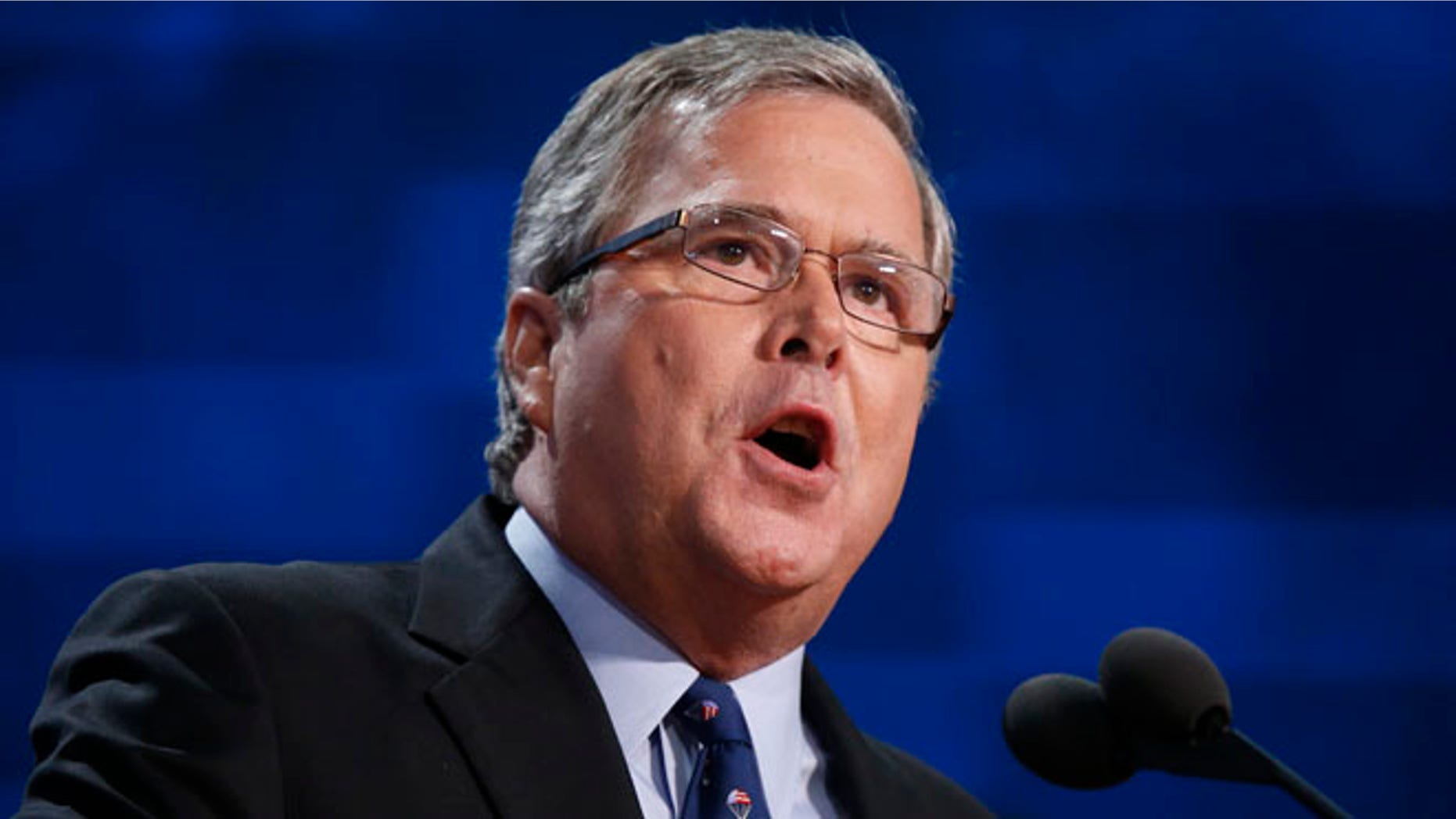 A powerful network of Jeb Bush loyalists, from previous high-ranking campaign staffers to top donors, increasingly have been communicating and coalescing as they await a decision from the former Florida Republican governor on whether he will run for president in 2016.
"We are keeping our powder dry," said Justin Sayfie, Bush's former communications director and chief speechwriter.
Publicly, Bush consistently has said he is still weighing a potential bid for president in 2016 but has yet to make up his mind.
"I will make a decision later in the year," Bush told reporters after speaking in Davie, Fla., a week ago.
Bush is expected to wait until after Florida's November gubernatorial election -- which likely pits current Gov. Rick Scott, a Republican, against former Gov. Charlie Crist, now a Democrat -- to announce whether he will enter or not.
Many Bush insiders also believe there would not be a significant "schism" between the same pool of potential Florida supporters, and donors, if Bush ends up running against his political protégé, U.S. Sen. Marco Rubio, who also is considered a 2016 prospect.
"Jeb has a fundraising network that runs deep, and extensive," one Bush adviser said.
A top GOP fundraiser, who previously helped raise millions for Rubio, said he believes ample money is available for both potential candidacies.
"I think it is wide enough, for sure," he said, adding that he believed Bush would have the ability not only to use his Florida base but "the Romney network" of donors as well.
A run by both Bush and Rubio could nevertheless be awkward for many Florida Republicans, since the two are close, personally and politically -- and Jeb Bush's family in 2012 even openly hoped that Rubio would be tapped as Mitt Romney's running mate.
"He would be a great VP!" Jeb Bush Jr. said to Fox News Latino at the time. "He's a substantive person who would fire up the base! "
Meanwhile, further stoking speculation, Las Vegas billionaire Sheldon Adelson held a dinner for Bush last Thursday in Nevada during a four-day gathering for the Republican Jewish Coalition. The casino tycoon, whose super PAC used millions to support Republican presidential candidate Newt Gingrich (and eventually Romney) in 2012, also had a private meeting with Bush. Bush met with Nevada Republican Gov. Brian Sandoval as well, according to his staff.
As Bush continues to travel the country and consider a run, the team of Bush alumni eagerly waits.
"Everyone is extremely respectful of this being his decision, and everyone is going to wait respectfully, until he decides what he is going to do," Sayfie said. "[But] is the prospect of him running exciting for those who know what kind of leader he is? Sure. Absolutely."