Jeb Bush courts critical Puerto Rican voters in Central Florida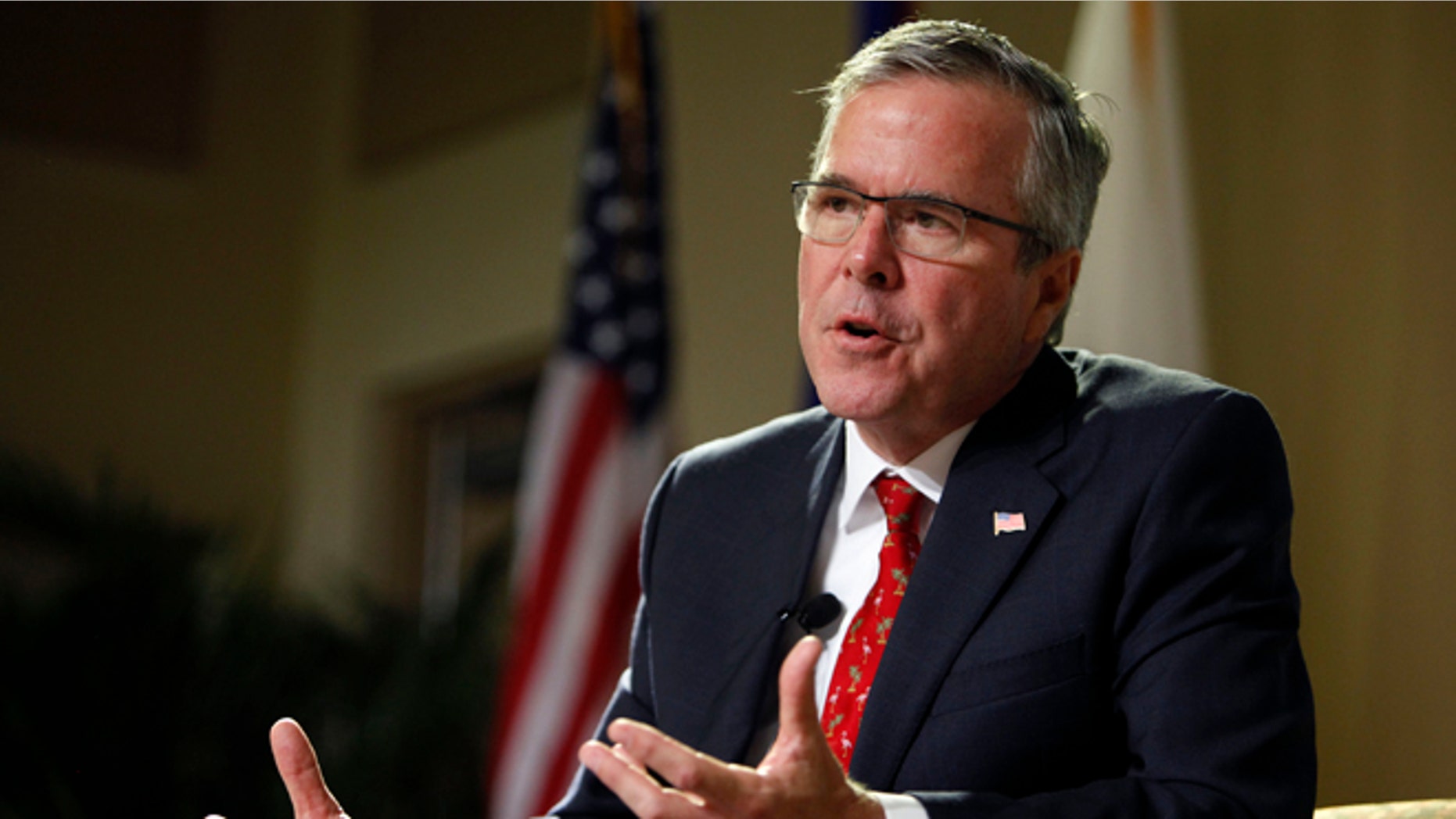 Presidential contender and former Florida Gov. Jeb Bush will be courting a critical group of voters Monday afternoon – the fast growing community of Latinos in Central Florida, an area where the Republican last campaigned in 2002.
Hundreds of thousands of Latinos, mainly Puerto Ricans, have settled in Central Florida in the years since Bush last served as governor. They include many Puerto Ricans who have fled the island's economic woes and diminishing opportunities.
These new Floridians, who, as U.S. citizens from birth, can vote from the minute they take up residence on the mainland as long as they are at least 18, could hold the key to which presidential candidate wins the Sunshine State – an important route to getting to the Oval Office.
"The I-4 corridor has a growing Hispanic population, and he's excited to go back," said Emily Benavides, who manages Hispanic outreach for the Bush campaign.
Acknowledging that many of those who arrived after Bush was no longer governor are unfamiliar with him, even if they know the Bush political family dynasty, Benavides said his meetings in Florida with Latino pastors and small business owners aim to introduce him to this relatively new community.
"That's why it's so important for him to have events," she told Fox News Latino, "so that the governor can talk to them about his record as governor, and about restoring opportunities and balancing the budget, making sure that everyone can succeed."
These coveted voters live between Orlando and Tampa, known as the I-4 corridor, making up about 25 percent of the area's population. The number of Puerto Ricans in Florida stands now at about 1 million.
Bush is to stop by Centro Internacional de la Familia in Orlando, where he will meet with pastors, long an influential group in the Latino community, and increasingly with regard to some of the hottest political issues of the day. Then he is to go to Longwood for a small business tour and town hall, followed by a rally in Mailtand.
A press release by his campaign about the day's events describe Central Florida as the place where "as governor he implemented conservative policies that gave everyone the opportunity to rise up."
In the spring, before launching his campaign, Bush traveled to Puerto Rico, where he expressed support for statehood and for giving Puerto Rico the right to file for bankruptcy under Chapter 9.
Bush will not only be meeting with Puerto Ricans. Florida's Latino population is diverse, and his small business tour will include a meeting with a Mexican entrepreneur, according to the Washington Post. It would be a meeting, noted the Post, which, like the day's focus on Latinos in general, would give Bush a chance to contrast himself with GOP rival Donald Trump, who made remarks that offended many Latinos when he launched his campaign.
Trump said Mexico sends its worst citizens, and said: "They're bringing drugs, they're bringing crime, they're rapists, and some, I assume, are good people."
Bush is riding high in his home state, leading Republican candidates in a recent poll, coming out ahead of Sen. Marco Rubio, another Florida son, 28 percent to 16 percent.