IRS: Scammers Preying On Immigrants, Threatening Deportation If They Don't Disclose Financial Information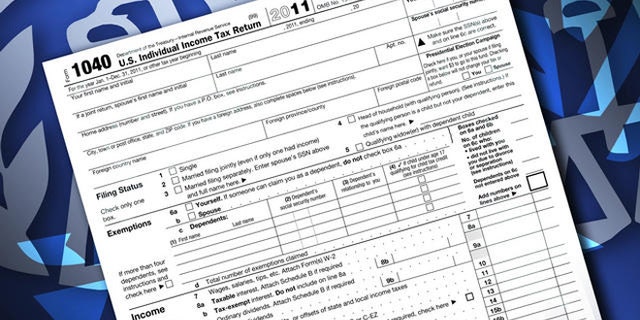 Scam artists posing as Internal Revenue Service agents are calling people with threats of arrest or deportation if they do not send money through a pre-loaded debit card or wire transfer, the agency warned on Thursday.
The IRS said that callers use fake names and badge numbers, and sometimes recite the last four digits of the targeted victim's Social Security number – tactics which can lower their guard, figuring the other person on the line is legitimate.
Though the agency said the scams have targeted a cross-section of people, it made special mention of immigrants as targets.
Even if callers seem to have knowledge about them, potential victims should be aware of what a real agents actually say or do when interacting with the public.
"This scam has hit taxpayers in nearly every state in the country," said IRS Acting Commissioner Danny Werfel. "Rest assured, we do not and will not ask for credit card numbers over the phone, nor request a pre-paid debit card or wire transfer."
Werfel added: "If someone unexpectedly calls claiming to be from the IRS and threatens police arrest, deportation or license revocation if you don't pay immediately, that is a sign that it really isn't the IRS calling."
Werfel said that an authentic attempt by the IRS to communicate with a taxpayer would most likely be made through regular mail, on official and authentic agency letterhead.
The IRS warning comes on the heels of recent reports about IRS scammers targeting Indian immigrants or people of Indian descent in Missouri, New Jersey and California.
In California and New Jersey, scammers took a total of $20,000 from two victims, according to Fox2Now.com, the Fox affiliate station in St. Louis.
The scammers told the victims that they owed back taxes and bullied them into loading money onto Green Dot MoneyPak cards. The victims revealed their cards' access codes to the thieves, allowing them to strip the cash from the accounts, according to published reports.
"I was very scared; he was controlling everything," said one of the victims, who is from St. Louis County, according to Fox2Now.com
The station said that the scammers instructed her to withdraw more than $12,000 from the couple's bank accounts and "then load $10,890 of that onto the Green Dot cards. She said she purchased the cards from several retail stores in her neighborhood over a period of several hours."
The IRS announcement said that scammers have spoofed the agency's toll-free number on caller ID to ward off suspicion. They threaten the people they call with deportation if they do not pay money up. They also threaten to arrest them or suspend their business or driver's licenses.
Recently, immigrants and people who are here on temporary legal visas were warned about scammers who say they are calling from the U.S. government, demanding money. These scammers also spoof immigration agency phone numbers and often reveal personal information about the target to make the call appear authentic.
Immigrant advocacy groups say that immigrants often fall prey to scams, particularly when the prospect of deportation is held over them.
"The immigrant community is often vulnerable to scams, and in particular when they believe they are being contacted by government officials," Amy Gottlieb, of the American Friends Service Committee in Newark, told Fox News Latino.
"Most immigrants are highly conscious of their responsibilities to file tax returns and pay taxes generally," Gottlieb said. "At a time like now when the immigration debate is heated, this scam is preying on people who are at their most desperate to legalize their status."
Follow us on twitter.com/foxnewslatino
Like us at facebook.com/foxnewslatino