Lawmaker says his state may need to 'divorce' from USDA over this ingredient in school lunches
Iowa bill would ban margarine from public schools
A state lawmaker is aiming to "divorce" Iowa from federal regulations to ban margarine and vegetable public school meals over health concerns.
"Seed oils and margarine are wreaking havoc on the health of our children," Iowa state Rep. Jeff Shipley told Fox News. "Fake industrial fats like margarine are connected to a myriad of mental and physical illness."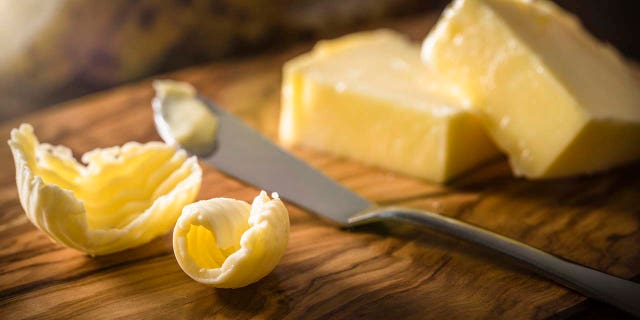 Shipley's legislation, House File 341, passed a subcommittee on Feb. 23. Some margarine, which is made up of vegetable oils and water, has been associated with higher cholesterol levels, according to Harvard Health. It also contains trans fat, which has been associated with increased depression, a 2016 study published in Nutrition Research found.
MEDITERRANEAN, MIND DIETS SHOWN TO REDUCE SIGNS OF ALZHEIMER'S IN THE BRAIN, STUDY FINDS
"Animal fats, or higher quality saturated fats like olive or avocado oil are, essential nutrients for children's health and developments," Shipley said.
Both margarine and butter can have associated health risks.
WATCH MORE FOX NEWS DIGITAL ORIGINALS HERE
Jay Cowin, a registered nutritionist, previously told Fox News that seed oil was "full of polyunsaturated fatty acids like Omega-6, which can cause inflammation and liver damage. But compared to margarine, butter contains more saturated fats, which have been associated with a higher risk of heart disease.
And some experts found increased sugar and fat intake contributed to increased rates of depression and anxiety.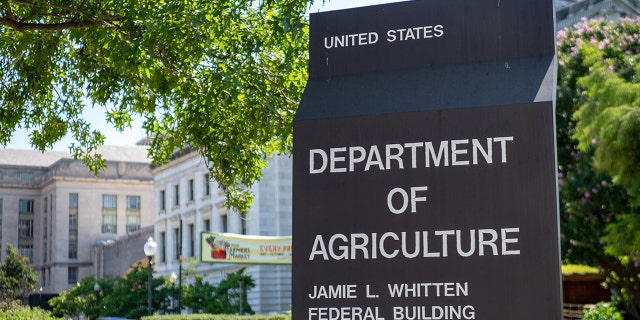 50 BIZARRE LAWS THAT HAVE EXISTED OR STILL EXIST IN AMERICA
Shipley told Fox News that his bill's text conflicts with guidelines from the U.S. Department of Agriculture, which provides funding for public school meals. The nutritional guidelines outlines limited sugar and sodium intake and specific low-fat alternatives for some foods.
Shipley said the guidelines restricted "fat and protein, thus leaving children nutritionally starved and unhealthy."
"Our commitment to the school meal programs comes from a common goal we all share – keeping kids healthy and helping them reach their full potential," Agriculture Secretary Tom Vilsack said in a recent press release on updated school meal guidelines. "Research shows school meals are the healthiest meals in a day for most kids, proving that they are an important tool for giving kids access to the nutrition they need for a bright future."
CLICK HERE FOR THE FOX NEWS APP
"Since it's become clear that the USDA guidelines are not supportive of children's health, ultimately we will need to divorce the state of Iowa from these guidelines," Shipley said, though he recognized his legislation could jeopardize USDA funding for Iowa school meals.
House File 341 is awaiting a full committee vote.