In Florida battleground, Puerto Ricans fleeing Maria's destruction reshape electoral landscape
ORLANDO – Carmen 'Millie' Santiago arrived in Florida with her husband and two children after Hurricane Maria took everything – destroying her home and the child care center where she worked, forcing the family to leave Puerto Rico and start over.
"Often, when people relocate to a new place, they have the opportunity to sell a couch or a mattress and have some money," Santiago said. "The people who came here after Maria didn't have the opportunity to do any of that. We are all here starting from scratch."
Santiago represents just one of the roughly 200,000 Puerto Ricans who fled their island for Florida after the Category 4 storm hit the U.S. territory last September.
But as they begin the painstaking work of rebuilding their lives in the Sunshine State, the influx of new residents has also commanded the attention of Florida's officeholders and candidates. Taken together, these potential new voters represent a potent political force and their relocation could hold major implications for this year's elections and beyond.
Over 56,000 Puerto Ricans, including Santiago and her family, have settled in the Orlando area, according to estimates by the Center for Puerto Rican Studies at Hunter College in New York. Orlando is a critical part of what's known as the I-4 corridor – which runs between St. Petersburg and Daytona Beach and has become one of America's most contested political battlegrounds.
'There's an active campaign and fight for the soul of the Puerto Rican voter.'
According to Census Bureau data, Puerto Ricans have voted 60 percent Democratic in past elections nationally. But these voters could well be up for grabs for both parties, in this year's midterms and perhaps in 2020 – as Puerto Ricans pay close attention to candidates' plans and promises for the island's reconstruction and for those who fled.
Donald Davison, a professor of political science at Rollins College, said it would be wrong to view their vote on a monolithic bloc for one party.
"I think it's a simplification to classify a Puerto Rican vote or a Hispanic vote as a party's lock yet," Davison said. "These are groups of voters that display a great complexity and subtlety."
In just one sign of how the population has expanded in a short period of time, nearly 14,000 people – three times as many as last year – showed up during the Puerto Rican parade in Central Florida in April.
More significant, community leaders told Fox News that many registered there as first-time voters.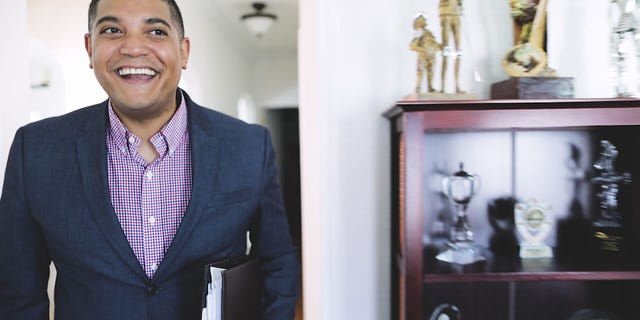 "People are engaged and involved and you saw a lot of people there registering voters," Christian Lloyd Suarez, the Puerto Rican parade's organizer, said.
While a litmus test for political candidates wooing this important electorate traditionally has been their position on statehood for Puerto Rico, the view of the U.S. government's controversial handling of post-Maria recovery aid has become just as important, community members and leaders say.
Some Puerto Ricans felt the Trump administration offered insufficient help to the island in the wake of the disastrous storm. The island was allocated over $15 billion in federal aid earlier this year, though Puerto Rican leaders have asked for much more.
"People are still watching and they're seeing who's helping our community, who's voting in favor of legislation that will help our community," community leader Zoé Colón told Fox News, noting that Puerto Ricans are not remaining passive. "… We are a force to be reckoned with."
Florida's 2018 midterm election could be one of the most important in years. And candidates seeking all levels of public office have been courting Puerto Ricans, who have a long history in the state.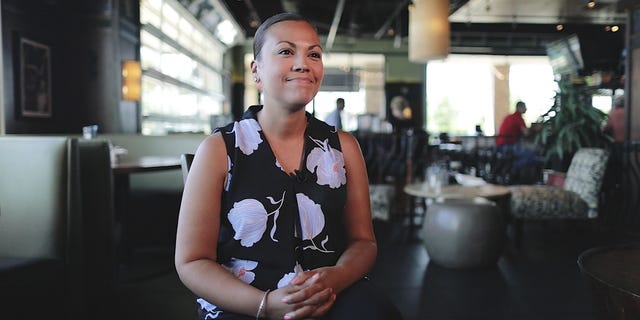 The governor's office is open this year, while several congressional seats will be competitive and Floridians will vote on 13 proposed constitutional amendments. Sitting Republican Gov. Rick Scott, who backs Puerto Rican statehood, also is challenging three-term Democratic Sen. Bill Nelson.
The issue of displaced Puerto Ricans flared into a recent campaign controversy in a Florida congressional race – when Republican John Ward, a businessman running in Florida's 6th District, came under fire for saying those who relocated to Florida after Hurricane Maria shouldn't be allowed to vote.
"I don't think that they should be allowed to register to vote," he told a reporter, saying he "doesn't necessarily have a problem" with Puerto Ricans coming to the mainland United States but thinks the focus should be on their return. He said the U.S. should provide "the capital and resources to rebuild Puerto Rico, which is where I honestly think they belong."
One of his primary opponents, former state representative Fred Costello, posted a video of the remarks on YouTube. State GOP Rep. Bob Cortes, a Costello supporter who is Puerto Rican, said of Ward, "Electing a candidate like that is dangerous and would be a disservice, not just to the Puerto Rican Americans he would disenfranchise, but to all freedom-loving Americans."
In an interview with the Orlando Sentinel on May 22, though, Ward clarified his remarks and said he was referring to temporary, displaced Puerto Ricans.
"Puerto Ricans are American citizens, and if they're going to be permanently living here in Florida, of course they can register and be welcomed into the community," he said.
Despite Ward's comments, many Puerto Ricans may now consider Florida their long-term home.
Hurricane Maria caused more than an estimated $100 billion in damage. The number of hurricane-related deaths remains in dispute; many experts believe it is in the hundreds, if not thousands, according to an Associated Press report.
Hurricane Maria also caused the longest blackout in U.S. history, leaving the entire island of 3.3 million people without power, including those in hospitals and nursing homes who relied on respirators.
Millie Santiago recalled to Fox News that she told her husband in the wake of Maria that they could "start in Florida from scratch, because we lost everything in Puerto Rico."
"It was at that moment when we enrolled in FEMA," she said.
Puerto Ricans leaders allege a contrast between the Trump administration's response to Hurricane Maria, whose highest sustained winds hit 155 miles per hour, and Hurricane Irma, which hit Florida 10 days earlier and had maximum winds at 132 miles per hour.
They note, for instance, that the Federal Emergency Management Agency (FEMA) activated its Transitional Sheltering Assistance (TSA) program on the day Irma struck, but the agency took more than a month to active it on the mainland for Hurricane Maria evacuees.
Rev. José Rodríguez of Iglesia Episcopal Jesus de Nazareth, who has been helping many of the Puerto Rican families displaced by Maria, complained that families affected by Maria had to fight with the feds for hotel extensions while those affected by Irma did not.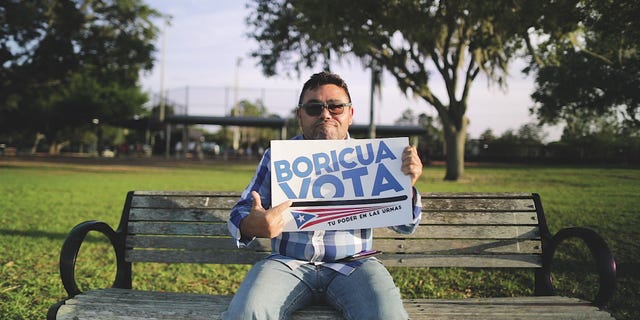 "Why did Irma get extended without a fight, but the Puerto Rican families have to fight?" he asked.
The Trump administration, though, has adamantly defended its response.
"We've done unprecedented movement in terms of federal funding to provide for the people of Puerto Rico and others that have been impacted [by] these storms," White House Press Secretary Sarah Sanders said last September. "We'll … continue to do everything that we possibly can under the federal government to provide assistance."
Brendan Ramirez, CEO of the Pan American Behavioral Health Services of Florida, said political candidates cannot dismiss Puerto Ricans' concerns, though.
"You don't have to look any further than the 2016 presidential election, where voters felt marginalized and did something that nobody thought they would be able to do, and the reason that they did that was precisely because they felt like they were marginalized," he said. "That's what you're going to see here in Central Florida with new and established Puerto Ricans."
Puerto Ricans long have been rooted in Florida, first in the southern end of the state and in later years in the central region. Their numbers in Central Florida have grown dramatically in recent years in response to the economic crisis on the island, prompting many professionals and more affluent Puerto Ricans to leave.
Jimmy Torres Vélez, coordinator for Boricua Vota, said that Puerto Ricans who make Florida their new home are mindful of the impact their participation in elections on the mainland can have on Puerto Rico.
"Here, we have an opportunity and can vote," Velez said, "and we need to make sure that people understand that by voting here, they can help Puerto Rico."
Fernando Rivera, professor of Sociology at University of Central Florida, said the connection between Puerto Ricans on the island and the mainland has "grown stronger" since the storm. "The U.S. Congress has a lot to say and do, as to the future of the island," he said.
Millie Santiago said there should be no question about the determination of Puerto Ricans. "I can tell you firmly that we're hard-working people. We're on the streets fighting to get ahead and we are here for everyone, not just fighting for our own skin; we stick together," said Santiago. "I want people to understand that. We're here to fight, not just for our fellow Puerto Ricans, but for all the Latinos that find themselves here without housing."
The most recent data shows that in 2015, about 769,000 Puerto Ricans in Florida were eligible to vote. Groups like Boricua Vota, Mi Familia Vota and UnidosUS are making major pushes to register Hispanic voters in the state. Their leaders say they expect to register a combined total of 35,000 new Puerto Rican voters.
Christian Lloyd Suarez said lawmakers from both parties have an opportunity to make their case to Puerto Rican voters. "A lot of Puerto Ricans don't identify as a Democrat or as a Republican … so I think there's a real opportunity for Puerto Ricans to be persuaded," Suarez said.
As Hector Cordero-Guzman, a professor at Baruch College Marxe School of Public and International Affairs, put it, "There's an active campaign and fight for the soul of the Puerto Rican voter."
Emily DeCiccio is a video producer and writer for Fox Digital Originals. Follow her on Twitter @EmilyDeCiccio 
The Associated Press contributed to this report.