Illinois governor signs law expanding background checks for potential gun owners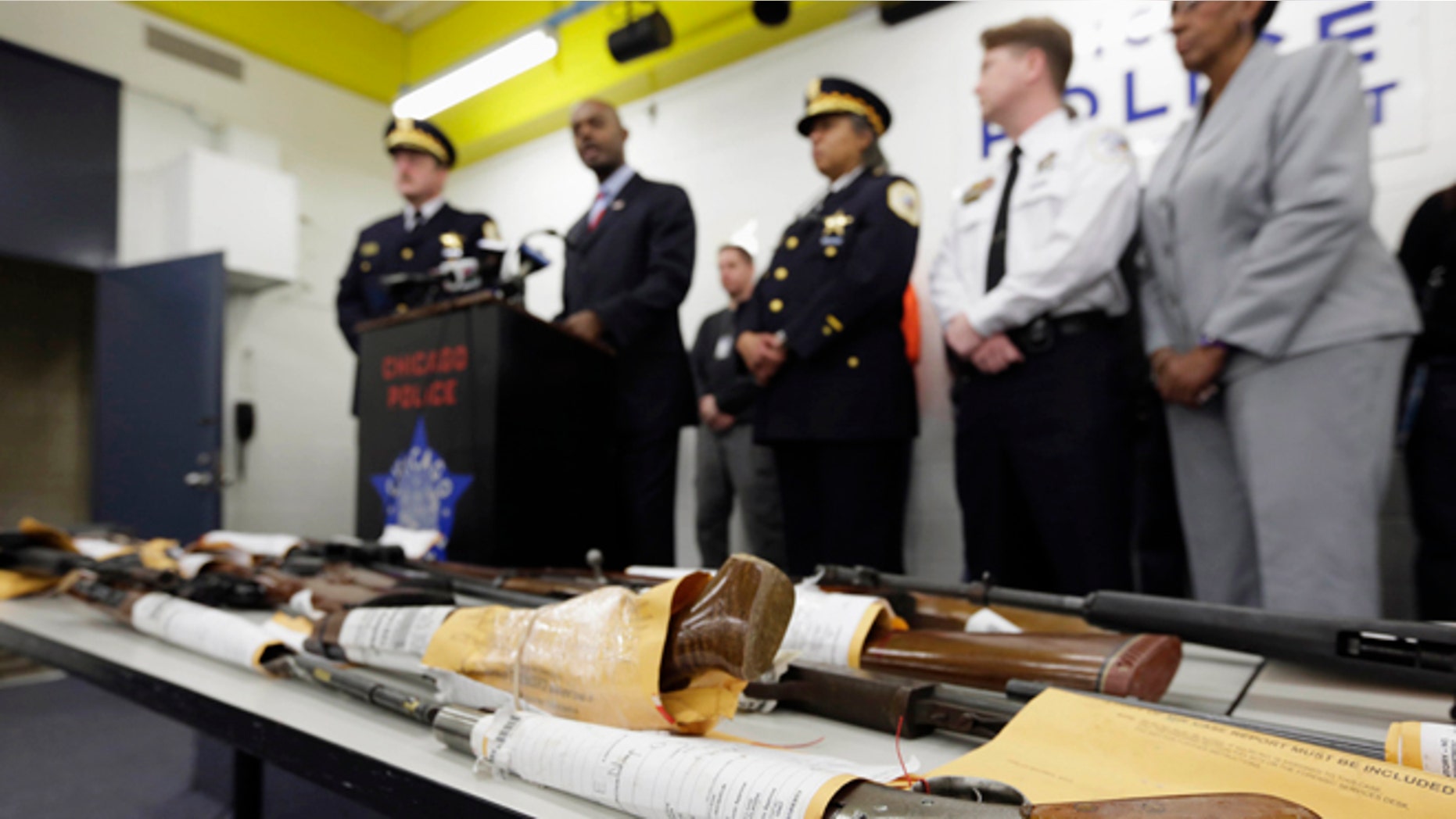 Illinois Governor Pat Quinn signed a new gun-control measure into law Sunday that requires all gun owners, including private citizens, to check the background of the person buying the gun.
Under previous legislation, adults only had to undergo a background check if they were buying guns at a licensed firearm shop or at a gun show in the state. Under the new law, gun owners are also required to report any lost or stolen firearms to the police within 72 hours.
"Guns are a plague on too many of our communities," Quinn, a Democrat, said in a statement. "Making sure guns do not fall into the wrong hands is critical to keeping the people of Illinois safe. This commonsense law will help our law enforcement crack down on crime and make our streets safer."
In Illinois, potential gun buyers are required to present a firearm owners identification card, or FOID. The cards are issued by the Illinois State Police to applicants who pass a screening of state criminal and mental health records. Under the new law, the potential seller would have to call a hotline to ensure that the would-be buyer's FOID is valid.
Daily politics news delivered to your inbox: sign up for our newsletter
Illinois State Police Director Hiram Grau praised the bill, telling the Chicago Tribune, "This legislation makes perfect sense ... It will make my officers safer, and our communities safer.
The bill goes into effect on January 1, 2014. It was drafted after a federal appeals court struck down a state law banning people from carrying concealed weapons in public last September, saying it violated the Second Amendment. Earlier this year, Illinois lawmakers overrode Quinn's veto of parts of a gun control bill that would have allowed individuals to carry more than one gun, carry guns into establishments serving alcohol, and carry partially concealed guns.