Illinois Democrat Pressures Obama to Tackle Immigration Legislation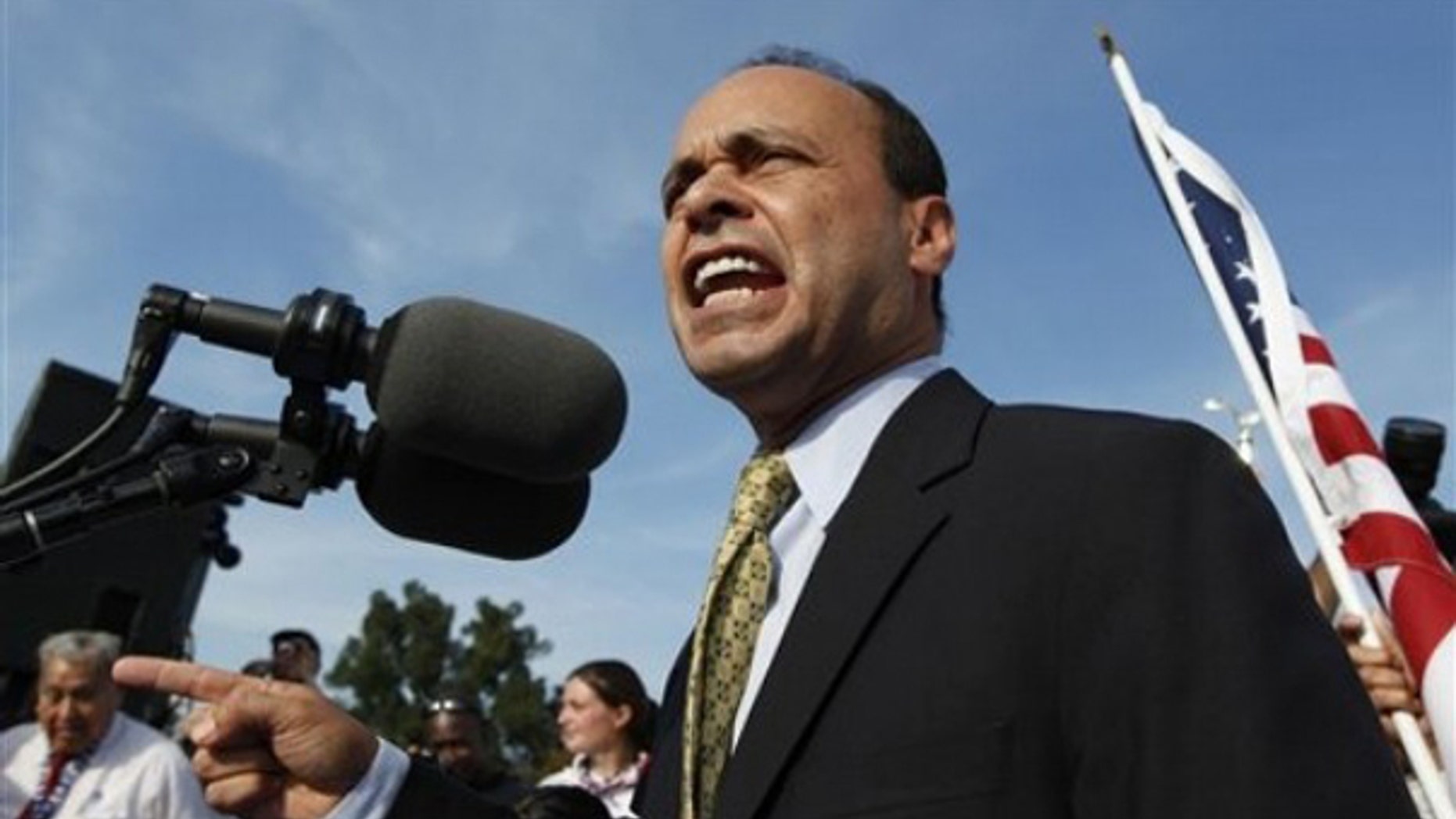 Forget the Tea Parties. President Obama and Democratic leaders in Congress have another rebellion on their hands -- led by a fellow Democrat from Obama's home state.
Illinois Rep. Luis Gutierrez is turning up the volume on his already piercing criticism of the Obama administration for failing to tackle immigration reform and is now threatening to rally Hispanics to stay home on Election Day.
Gutierrez took his criticism a step further Tuesday, holding a news conference on Capitol Hill with other Latino lawmakers to slam a bill making its way toward the governor's desk in Arizona that would give state officials broad new powers to arrest people suspected of being illegal immigrants -- a bill Gutierrez blames in part on Obama.
Gutierrez said the measure will only lead to "violations of people's basic fundamental civil rights" and called on the president to make clear that federal policy preempts "all state laws."
Gutierrez has kept up a steady drumbeat of pressure and criticism aimed at the president in recent weeks. He argued in an op-ed last week that the president's failure to act on immigration reform had opened the door for local measures like the one in Arizona.
He then said in an interview with The Hill published Tuesday that Hispanic voters "can stay home" on Election Day if they continue to be frustrated by inaction in Washington.
Gutierrez clarified at his press conference Tuesday afternoon that he's not yet calling for voters to stay home, but isn't ruling out doing so either.
Frank Sharry, founder of America's Voice and a prominent immigration reform advocate on Capitol Hill, said Gutierrez' criticism presents a big political problem for Obama with elections just months away.
"I suspect he's the White House's worst nightmare, because he is immensely popular among Hispanic immigrants," Sharry said, adding that if the Illinois congressman continues to accuse the administration of breaking its pledge, "it will inevitably lead to depressed turnout in 2010."
Gutierrez has been escalating his criticism of Obama since the close of the health care debate. He very publicly threatened to vote against the health care bill last month, alleging that the president had cast aside the issue of immigration legislation.
He squeezed a meeting with the president out of the White House in late March, after which Obama pledged to do "everything in my power" to move forward on immigration legislation. Gutierrez then switched to support the health care bill.
But he continues to gripe that Obama is not following through. After Sens. Chuck Schumer, D-N.Y., and Lindsey Graham, R-S.C., published an outline for an immigration bill last month, Gutierrez on Tuesday urged them to develop that into an actual bill.
He said lawmakers will have a "small" window in which to act on the issue this year, in between financial regulatory legislation and consideration of a new Supreme Court nominee.
He said the most likely spot on the calendar for debate is the period after the Memorial Day recess, which ends June 7, and the beginning of July, when the confirmation process is expected to begin.
But Gutierrez said Democrats need to lead on the issue to get enough support.
"Democrats cannot expect Republicans to join them at the dinner table unless you prepare a menu," said Gutierrez. "We're in charge, we should set the table."
Gutierrez said he's still "optimistic" Congress can tackle an immigration bill this year and is pressing the federal government to intervene to water down Arizona's actions.
The Arizona bill, which has passed both chambers of the state legislature, would create a new misdemeanor crime for failing to have an alien registration document; allow officers to arrest anyone unable to show documents proving their legal residence in the country; and allow people to sue over claims that a government agency is hindering immigration enforcement.
Gutierrez suggested Tuesday that the administration threaten to withhold funding to Arizona if they try to carry out the law.
Sharry said the administration should simply end cooperation between federal immigration officers and local law enforcement, which would deny Arizona officers the ability to check whether suspects are legal or illegal immigrants.
But the measure has its supporters. Sen. John McCain, R-Ariz., who is locked in a tough GOP primary battle, has come out in favor of the bill -- earning the ridicule of liberals and conservatives alike given his role in crafting immigration reform legislation with the late Sen. Ted Kennedy four years ago.
Arizona state Sen. Russell Pearce, who is sponsoring the Arizona measure, dismissed Gutierrez's criticism as a cry for "amnesty" and said lawmakers need to do something about the kidnappings and other crimes for which Arizona is notorious.
"We're going to stand up for the rule of law," he told Fox News on Tuesday.