House votes to renew ban on plastic firearms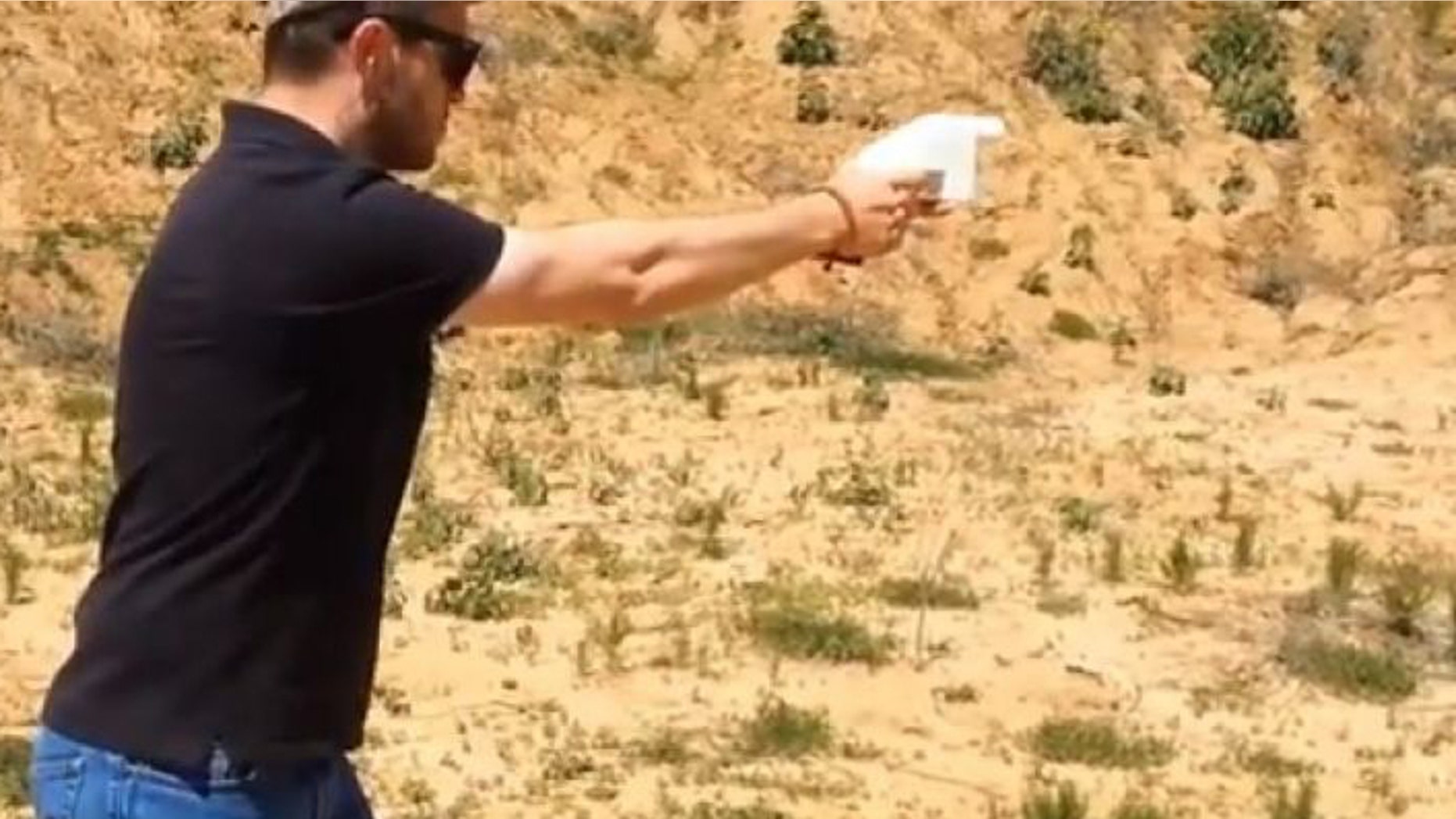 Amid fears that 3-D printers could produce plastic weapons that easily evade metal detectors, the House voted Tuesday to renew a ban on plastic and other non-metal guns.
The bill, which was approved by voice vote, is the rare piece of gun legislation that both parties seem capable of agreeing on. It was sponsored by Republican Rep. Howard Coble, of North Carolina, and Democratic Rep. Steve Israel, of New York.
The bill, which provides a 10-year extension of a ban that has been in place for 25 years, heads next to the Senate.
There is some partisan division, though, over how far Congress should go in regulating plastic guns.
The bill approved Tuesday would renew a 1988 measure that bans the manufacture, import or sale of any firearm that can't be picked up by a metal detector. The measure has taken on new urgency as some have figured out how to produce plastic weapons on emerging 3-D printer technology.
The bill would not necessarily ban someone from producing such a weapon -- but it would have to include a metal component.
Some Democrats, though, want to go further and require the metal components to be a permanent part of the gun. Right now, the metal parts on such weapons can snap on and snap off.
While the House approved the basic renewal Tuesday afternoon, Sen. Chuck Schumer, D-N.Y., said he will seek fast approval of a measure renewing the ban and tightening the restrictions when the Democratic-run Senate returns from a two-week Thanksgiving break next Monday, the day before the ban expires. His office says the current bill leaves in place a "dangerous loophole."
The National Rifle Association, which helped defeat last spring's background check measure, has said nothing publicly about whether it supports extending the ban on undetectable firearms.
But congressional aides and lobbyists say the group supports the renewal but opposes efforts to tighten the curbs. A longer renewal would limit Democrats' opportunities to use bills extending the ban to include other gun restrictions.
In a letter to lawmakers last month, the smaller National Shooting Sports Foundation -- representing the nation's gun-makers and retailers -- said it backs the extension but opposes added restrictions on undetectable guns.
"We are always concerned that laws and regulations do not hamper the ability of our members to take advantage of technological advancements," the group wrote.
The conservative Gun Owners of America opposes the extension, saying such laws wouldn't stop criminals intent on printing weapons.
"They've just spent all year trying to effectively destroy the gun lobby," Mike Hammond, legislative counsel of the small group, said of Democrats. "So why in heaven's name, given this intransigence, should we give them this Christmas present?"
The ban was first enacted in 1988 under President Ronald Reagan, when today's computer and weapons technologies were in their early stages. It was renewed in 1998 and 2003.
Fast forward to 2013, a world where 3-D printers can spray repeated, thin layers of plastic or other materials to create objects from toys to automobile parts to medical devices. They are being used increasingly by companies, researchers and hobbyists, and the technology is constantly improving.
The use of 3-D printers to make guns received heightened attention in May when Cody Wilson, then a University of Texas law student, posted blueprints online for using the printers to make the Liberator pistol, which he says he designed.
Wilson, founder of Defense Distributed, a nonprofit that advocates the free distribution of information on 3-D printed weapons, was ordered by the State Department to take down the instructions after two days because of allegedly violating arms export controls, he said.
At that point, the plans had already been downloaded more than 100,000 times and they remain available on file-sharing websites, he said.
"If you want to do this, it's plainly obvious there's no one standing between you, your computer and your 3-D printer. Anyone can make this gun," Wilson said Monday.
Earlier this year, ATF tested two guns made from different plastics using Wilson's Liberator design. While one exploded when fired, the other shot eight rounds before ATF halted the test.
"The undetectable firearm threat has become real," agency spokesman Timothy Graden said in an emailed statement.
The Associated Press contributed to this report.