Hillary Clinton raises $1M for Dem Florida gov candidate Crist at fundraiser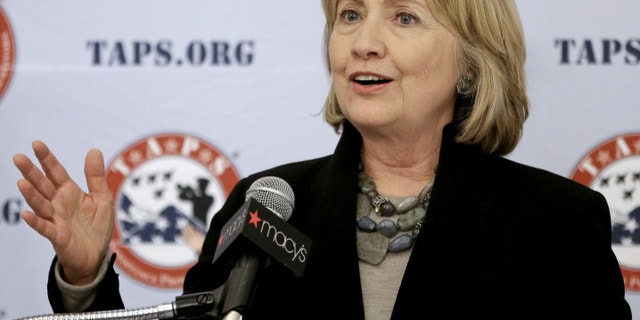 Hillary Clinton raised $1 million for Democratic gubernatorial candidate Charlie Crist in a closed-door fundraiser in Coral Gables Thursday night, a Crist source confirms to Fox News.
The former secretary of state and potential 2016 Democratic presidential contender headlined the fundraiser for Crist, a former Republican governor who is locked in a tight race with GOP Gov. Rick Scott.
Scott has outspent the Democratic nominee by a 2-1 margin in television advertising.
Clinton also spoke to a national convention of female real estate professionals on Thursday, and said her newborn granddaughter Charlotte is fueling her campaign for female empowerment and gender equality around the world.
Clinton joked that she felt a "grandmother glow" after Charlotte's birth, and said she wanted all women to grow up in a world of "full participation and shared prosperity."
"I think my granddaughter has just as much God-given potential as a boy who was born in that hospital on the same day," she said.
The Associated Press contributed to this report.