Groups File Lawsuit Against Jan Brewer and AZ Over License for Undocumented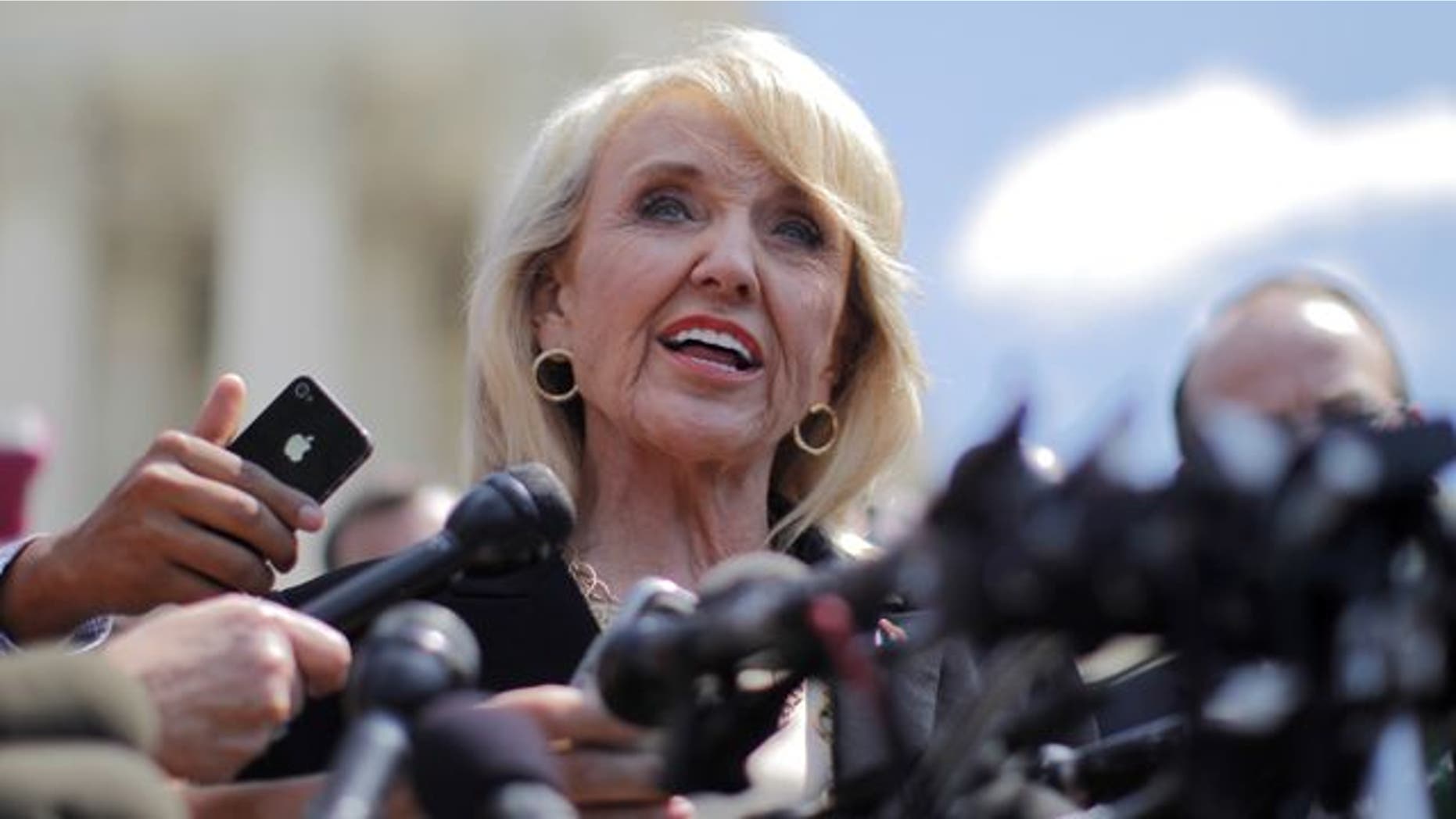 Phoenix – Civil-liberties and immigrant-right groups filed a historic lawsuit Thursday against Arizona Gov. Jan Brewer and her executive order denying driver's licenses to young undocumented immigrants approved for federal work permits under President Barack Obama's deferred-action program.
The lawsuit alleges the state has in effect classified young-adult immigrants as not having permission to be in the country and asks a federal judge to declare Brewer's policy unconstitutional because it's trumped by federal law and denies licenses without valid justification.
"Arizona's creation of its own immigration classification impermissibly intrudes on the federal government's exclusive authority to regulate immigration," the lawsuit said.
The move marks the first legal challenge against a state for denying licenses to those immigrants under the new Obama program.
The Obama administration in June took administrative steps to shield as many as 800,000 immigrants from deportation. Applicants must have been brought to the United States before they turned 16, be younger than 30, have been in the country for at least five continuous years, have graduated from a high school or GED program or have served in the military. They also were allowed to apply for a two-year renewable work permit.
As first reported by the Arizona Republic, the Arizona and national chapters of the American Civil Liberties Union, the Mexican American Legal Defense and Educational Fund, and the National Immigration Law Center were expected to file the suit Thursday.
The outcome of the lawsuit could affect other states that have also denied driver's licenses to those immigrants protected from deportation under the Deferred Action for Childhood Arrivals, or DACA. Nebraska and Michigan have also denied licenses to undocumented immigrants who are eligible for DACA.
ACLU is also seeking to take legal action against Brewer's executive order.
"This lawsuit and the state having to defend that lawsuit has been long expected," Gerald Burns, an immigration lawyer who represents several young undocumented immigrants who have applied for deferred action under the program, told the Arizona Republic.
"They changed the rules in the middle of the game when it came to driver's licenses and they did it as a political reaction to DACA," Burns said.
When Brewer announced the order back on Aug.15, the governor said she was reaffirming the intent of current Arizona law denying taxpayer-funded public benefits and state identification to undocumented immigrants.
"They are here illegally and unlawfully in the state of Arizona and it's already been determined that you're not allowed to have a driver's license if you are here illegally," Brewer said in a press conference. "The Obama amnesty plan doesn't make them legally here."
The Arizona Governor said they will issue employment authorization cards to those people who apply, but "they will not be entitled to a driver's license nor will they be entitled to any public benefits."
Obama's federal policy defers deportations for that group if they meet certain criteria, including arrival in the United States before they turned 16 and no convictions for certain crimes.
After that announcement, dozens marched toward the capitol Wednesday night, upset with Brewer's executive order, according to FOX affiliate KSAZ in Arizona.
But immigration attorney Jose Penalosa told KSAZ he fully expects the Obama administration to trump Brewer's decision. He believes those approved for deferred action will eventually be allowed to get drivers licenses.
"I believe the Obama administration's going to come out and say we're changing the notes and our tones of our directive," said Penalosa. "And say these kids are here under color of law and protected by U.S. immigration laws and due process, and/or they have a specific non-visa immigrant category that allows them to have a driver's license."
With reporting by the Associated Press.
Follow us on twitter.com/foxnewslatino
Like us at facebook.com/foxnewslatino