'Anti-Arizona' Immigration Law Passes California Senate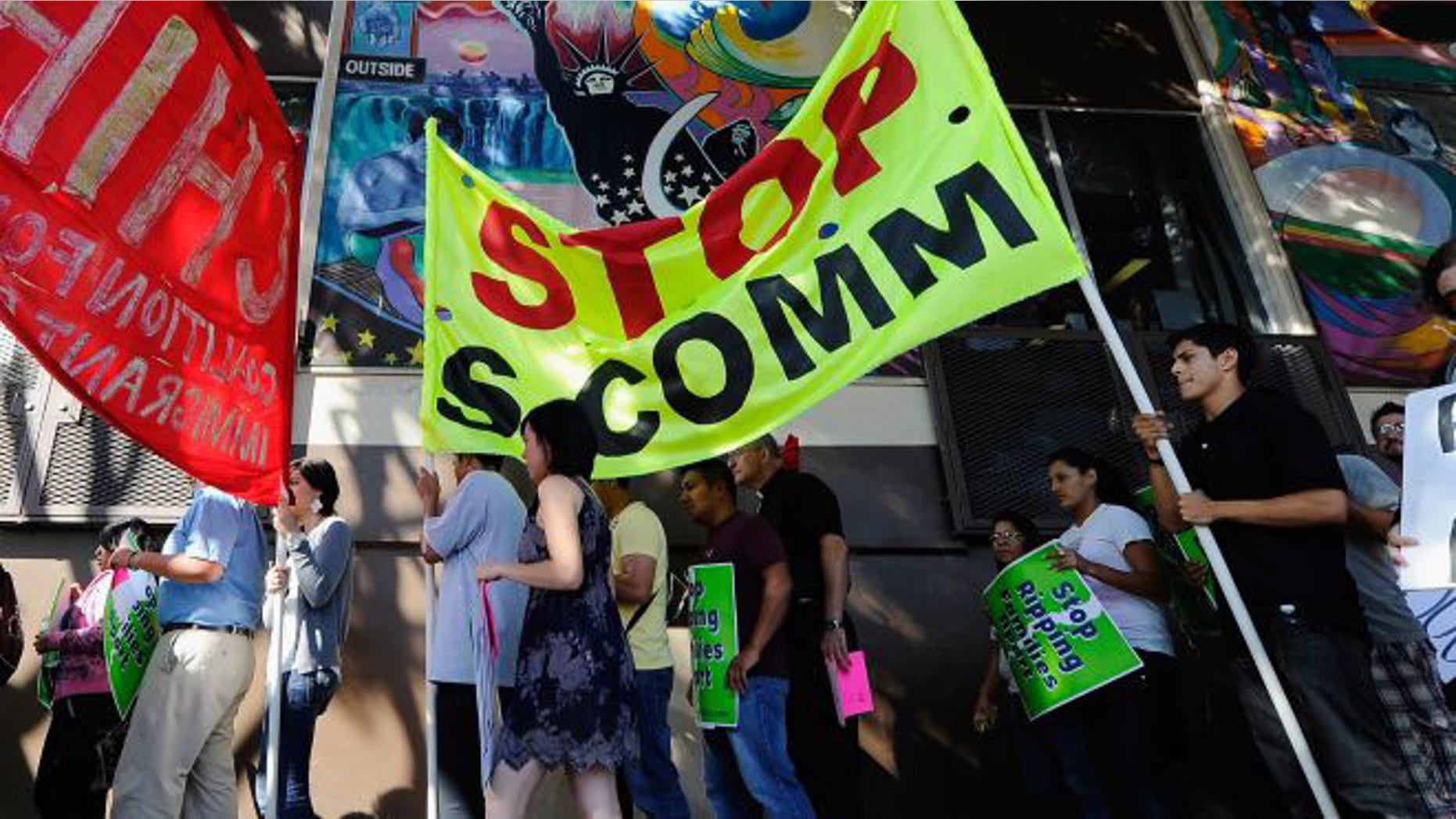 Sacramento, California – Some are calling it the anti-Arizona law.
The California State Senate passed a bill Thursday that raises the bar for when police can act on immigration status. The vote comes a little over a week after the U.S. Supreme Court left standing a provision of Arizona's anti-illegal immigration law that requires police to check the status of people they stop for another reason, if they suspect the person is undocumented.
The California bill, known as AB1081, passed 21-13 along party lines and now moves to the state Assembly.
San Francisco Democratic Assemblyman Tom Ammiano said he wrote AB1081, also known as the TRUST Act, because a federal policy requiring local law enforcement to check the immigration status of an arrestee wastes resources and erodes trust.
Under the bill, officers would only refer people convicted of serious felonies to immigration officials. They would no longer detain lower-level offenders on immigration holds.
The bill has been dubbed "anti-Arizona" legislation, a reference to Arizona's "show me your papers" law recently upheld by the Supreme Court.
Ammiano says the vote shows "that California cannot afford to be another Arizona."
But the legislation actually was intended to counter "Secure Communities," a federal program through which fingerprints of people arrested and held by police officers of participating agencies are shared with immigration officials.
"[Secure Communities] has led to the incarceration and deportation of tens of thousands of undocumented residents in California who have committed no crimes," said a statement by the National Day Laborer Organizing Network, which supported the bill.
"Arizona tried treating all undocumented immigrants as criminals, and it cast all immigrants under a cloud of suspicion. Today California took a step forward, down a different path,"  said Chris Newman, NDLON's legal. "The TRUST Act is a common sense proposal that disentangles California from broken immigration laws, it protects public safety, and it spares taxpayers the expense of incarcerating Americans in Waiting."
The Obama Administration infuriated opponents of the program nationwide when it said that it planned to implement Secure Communities across the country by 2013, and that it was revoking contracts that it had negotiated with state and local government agencies – and was going to manage the program as it saw fit.
Proponents of Secure Communities and Arizona's SB 1070 -- whose three of four provisions before the Supreme Court were struck down -- say enforcement of immigration laws is as much a duty of local police as it is of the federal government. They argue that local police should not turn a blind eye when they encounter illegal immigration.
These proponents include many local police officials, though many others object to acting as quasi-immigration agents, saying it makes immigrants afraid to turn to them when they have been crime victims or witnesses.
The California State Sheriffs' Association says that the TRUST Act will place local police in an awkward spot.
"Now all of a sudden the sheriff has to make a decision based on this legislation, if it passes, on who [he] is and is not going to keep," Curtis Hill, legislative representative for the association, told the Los Angeles Times. "So is he following federal law? Or is he applying the California law?"
"The reality is we don't see this bill being slowed down in any way, shape or form," Hill told the newspaper. "We anticipate it will ultimately end up at the governor's desk and we'll see where it goes from there."
The TRUST Act aims to set a minimum standard for how California localities respond to national immigration authorities' voluntary hold requests. Its supporters also say it aims to create safeguards against ethnic profiling that they argue are inherent in Secure Communities and Arizona's immigration law.
Supporters say they hope to make the TRUST Act a national model.
This story contains material from The Associated Press.
Follow Elizabeth Llorente on Twitter: @Liz_Llorente
Elizabeth Llorente can be reached elizabeth.llorente@foxnewslatino.com
Follow us on twitter.com/foxnewslatino
Like us at facebook.com/foxnewslatino