Latino Mormons in Arizona Debate Whether to Vote Republican or Democrat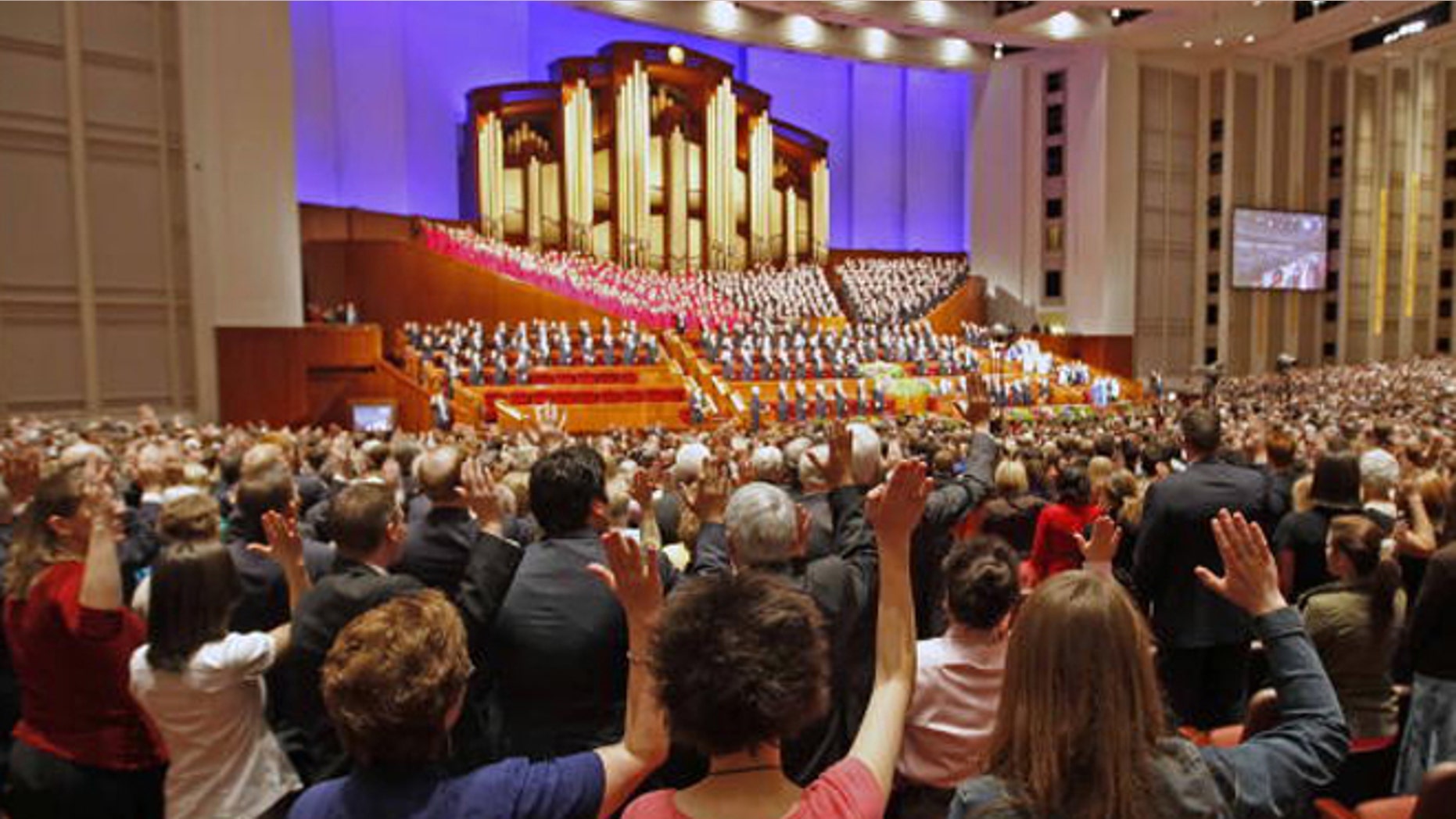 When former governor Mitt Romney became the Republican nominee for president, many Mormons were proud that a religion historically vilified was getting some respect, and that one of their own rose to such great heights.
But Latino Mormons in Arizona are more conflicted.
Mormons, part of the Church of the Latter Days Saints, tend to lean Republican, even those who are Latino -- even though most Hispanics lean Democrat. Yet in Arizona, a state facing controversy over its strong anti-illegal immigration policies, many within the church's Hispanic community are feeling alienated, and the decision to vote for Romney or Democrat President Barack Obama is a tough one, Hispanically Speaking News is reporting.
"Being Hispanic, there's always that fear of being pulled over -- not to get caught, but having to have your passport with you at all time," said 29-year-old Latino Mormon José Hernández.
However, there are qualities from both candidates that Hernández admires, which is why he has not made up his mind about the upcoming election.
"I like things about both, Romney and Obama," said Hernández. He likes that Romney speaks about creating more jobs, and that Obama signed an executive order to stop deportations of youth who have grown up in the United States.
There's an examination of political consciousness going on in the Mormon community right now.
Hispanics in Arizona say they feel under fire from the Republican Party, and are disappointed by Romney's harsh rhetoric on immigration. Arizona is Ground Zero of a nationwide movement to  crack down on illegal immigration. Its controversial law, SB1070, parts of which were struck down by the U.S. Supreme Court, was the first anti-illegal immigration law, and many states began to follow suit after it was passed.
According to the National Association of Latino Elected and Appointed Officials (NALEO), there are nearly 400,000 registered Latinos in Arizona, up 23 percent from four years ago. A large number of them belong to the Mormon Church.
"There's an examination of political consciousness going on in the Mormon community right now. The Mormon Church has a long history -- like Latinos in Arizona -- of prosecution," said political journalist Terry Greene Sterling. "And so it means something to be a Mormon and see a candidate of your faith ascending into a presidential election. It means acceptance, it means an end of discrimination to them."
The Mormon Church has not publicly endorsed a candidate, but has been working to embrace a growing Latino membership.
"The Mormon Church is almost a political party unto itself," explained Arizona State University political science professor Rodolfo Espino. "They're recognizing a new growing demographic that they do not want to push away. Latinos are contributing to the growth of the church."
Tyler Montague, a businessman in Mesa Arizona, said Mormons are becoming more aware of the social impact being caused by immigration.
"Because we have undocumented people in our churches and in our schools, and once you get to know them they're like anyone else, you don't want to see them treated harshly," said Montague.
Follow us on twitter.com/foxnewslatino
Like us at facebook.com/foxnewslatino