Grassley Calls for Top Justice Official's Resignation Over Gunrunning Operations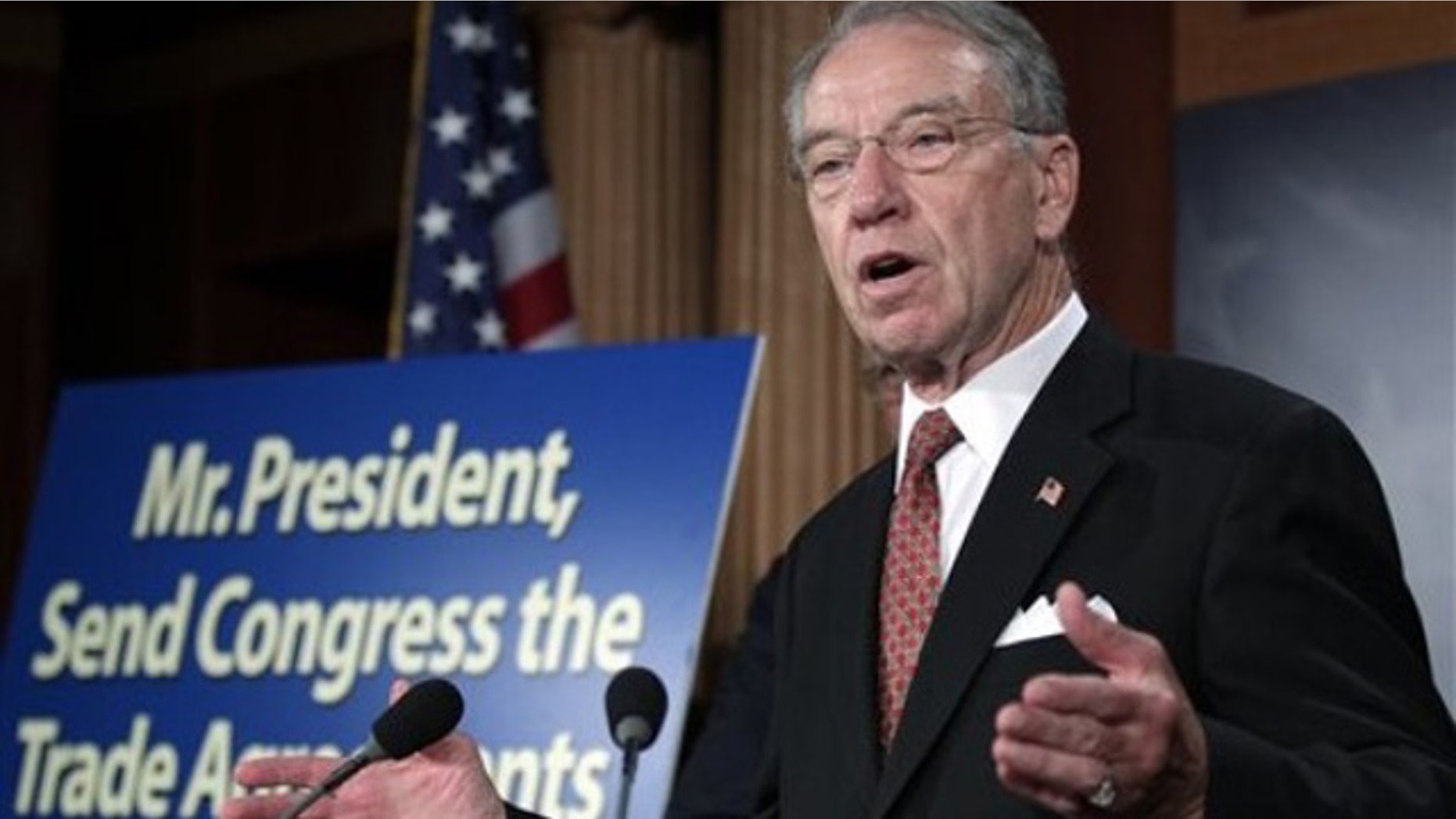 Sen. Charles Grassley called Wednesday for one of Attorney General Eric Holder's top deputies to resign over controversial federal gunrunning probes, becoming the highest-ranking lawmaker to demand a Justice Department resignation over the scandal.
In a fiery speech on the Senate floor, Grassley called for Lanny Breuer, the assistant attorney general in charge of the Criminal Division, to step down.
Grassley, R-Iowa, who as ranking Republican on the Senate Judiciary Committee has been investigating the Fast and Furious case for nearly a year, said it is "past time for accountability" at the senior levels of the Justice Department.
He accused Breuer of withholding information about gunwalking operations inside the department.
"Mr. Breuer has lost my confidence in his ability to effectively serve the Justice Department," Grassley said.
Grassley cited two specific complaints about Breuer's involvement in two separate gunrunning probes.
First, he accused Breuer of withholding information from Congress and the attorney general after he learned in April 2010 about an earlier gunwalking operation during the latter years of the George W. Bush administration called Wide Receiver. He claimed that had Breuer spoken up, the subsequent operation known as Fast and Furious could have been stopped.
That operation was linked to the death of Border Patrol agent Brian Terry last year.
Grassley also slammed Breuer Wednesday for his public accounts of his knowledge of Fast and Furious. Breuer has suggested he did not review a February 2011 letter from Justice to Congress that erroneously stated the ATF did not allow guns to walk into Mexico. However, Grassley said that a trove of Fast and Furious documents turned over by the Justice Department Friday revealed that Breuer received several updates on the February letter while he was on travel to Mexico.
Grassley said Breuer even responded to one of the drafts, saying, "As usual, great work."
But the Justice Department on Wednesday defended Breuer, crediting him with making "critical progress in our fight against violent crime along the Southwest Border."
Justice spokeswoman Tracy Schmaler said Holder "continues to have confidence" in his ability to lead the division, and that Breuer does not recall seeing the draft in question.
"Assistant Attorney General Breuer has acknowledged his mistake in not making -- and therefore not alerting Department leadership to -- a connection between the allegations made about Operation Fast and Furious and the unacceptable tactics used years earlier in Operation Wide Receiver," she said. "As Assistant Attorney General Breuer has also told Congress, he did not participate in the drafting of the Feb. 4th letter and does not recall reviewing it before it was sent. "
But Grassley said Breuer's claims are not credible.
"His complete lack of judgment and failure to deal with gunwalking when he first learned of it in April 2010 was bad enough, but this is the final straw," Grassley said. "If you can't be straight with the Congress, you don't need to be running the Criminal Division. It's time to stop spinning and start taking responsibility."
Grassley's charged statements come ahead of a hearing on the House side Thursday where Holder is set to testify.