GOP rep surprises by endorsing Dem in Hawaii Senate race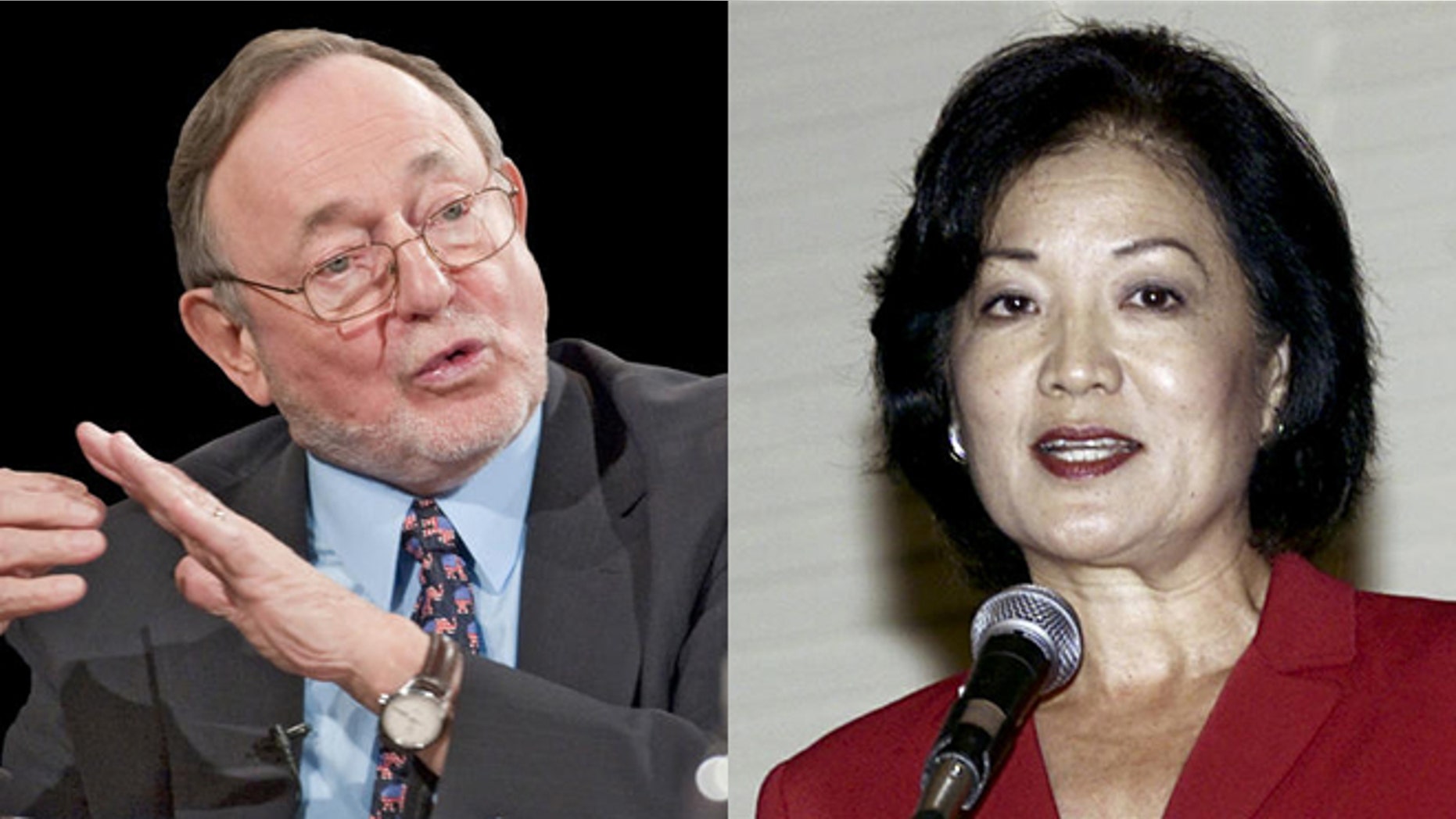 In a move that's already drawing GOP criticism, a veteran Republican congressman reached way across the aisle this week to endorse a Democratic colleague -- for an open Senate seat that Republicans would love to capture.
Alaska GOP Rep. Don Young endorsed Hawaii Senate hopeful Mazie Hirono, currently a Hawaii congresswoman, in a campaign ad. He endorsed her for the Democratic nomination.
In the playful ad which pokes fun at their political differences, Young and Hirono discuss how they have put aside their ideologies to work together for the good of their constituents. They say they forged their unlikely partnership to "protect vital Native-Hawaiian and Native-Alaskan education programs," among other issues.
"Here's what's important, Hawaii," Young said in the ad. "If you're looking for a United States senator who doesn't just talk about 'bipartisanship,' but actually knows how to work with both Republicans and Democrats to get things done, Mazie Hirono will be that senator."
Young's endorsement is particularly unusual as Republicans have a unique opportunity in the 2012 election to claim a Senate seat in Hawaii long held by Democratic Sen. Daniel Akaka. Akaka announced he was retiring last year after 22 years, leaving the Republican Party hopeful they may be able to claim a seat in President Obama's home state.
The campaign for the likely Republican nominee, former Hawaii Gov. Linda Lingle, dismissed the Young-Hirono ad Tuesday, saying Lingle looks forward to comparing her record of bipartisanship against that of the eventual Democratic nominee.
"Governor Lingle is proud of her long, proven record of bipartisanship, stretching over 25 years of public service to the people of Hawaii," Lingle's campaign manager Bob Lee said in a statement to FoxNews.com.
Lee also fired a jab at Young, calling him one of the most "controversial" members of the House and slamming Hirono for using their partnership as her "first attempt to convey any example of bipartisanship."
"This is not the leadership Hawaii needs," he said.
Hirono's Democratic opponent, former Hawaii Rep. Ed Case, wasn't pleased either.
"There's a long tradition of the Alaska and Hawaii congressional delegations working together on issues of concern to both states, especially federal efforts on behalf of indigenous Native Hawaiians and Alaska Natives," he said in a statement to FoxNews.com. "But what is almost totally lacking today is true bipartisanship in confronting and solving our nation's big-picture challenges, like growing our economy, balancing our budget and preserving Social Security and Medicare. That's what really needs fixing in D.C. today, and Mazie, with her far left 2% political beliefs and party first-and-always approach, is part of the problem, not the solution."
Interestingly, recent polls show a Senate race between Lingle and Hirono would be much closer than one between Lingle and Case.
A poll in June by the Honolulu Civil Beat/MRG has Hirono with 49 percent of the vote, and Lingle with 44 percent. However, a matchup between Lingle and Case has the Democrat winning by 52 percent to Lingle's 36 percent.
The same poll shows Hirono and Case tied at 46 percent in their Democratic primary. They face off on Aug. 11.