GOP Pursues Latino Voters in Six Battleground States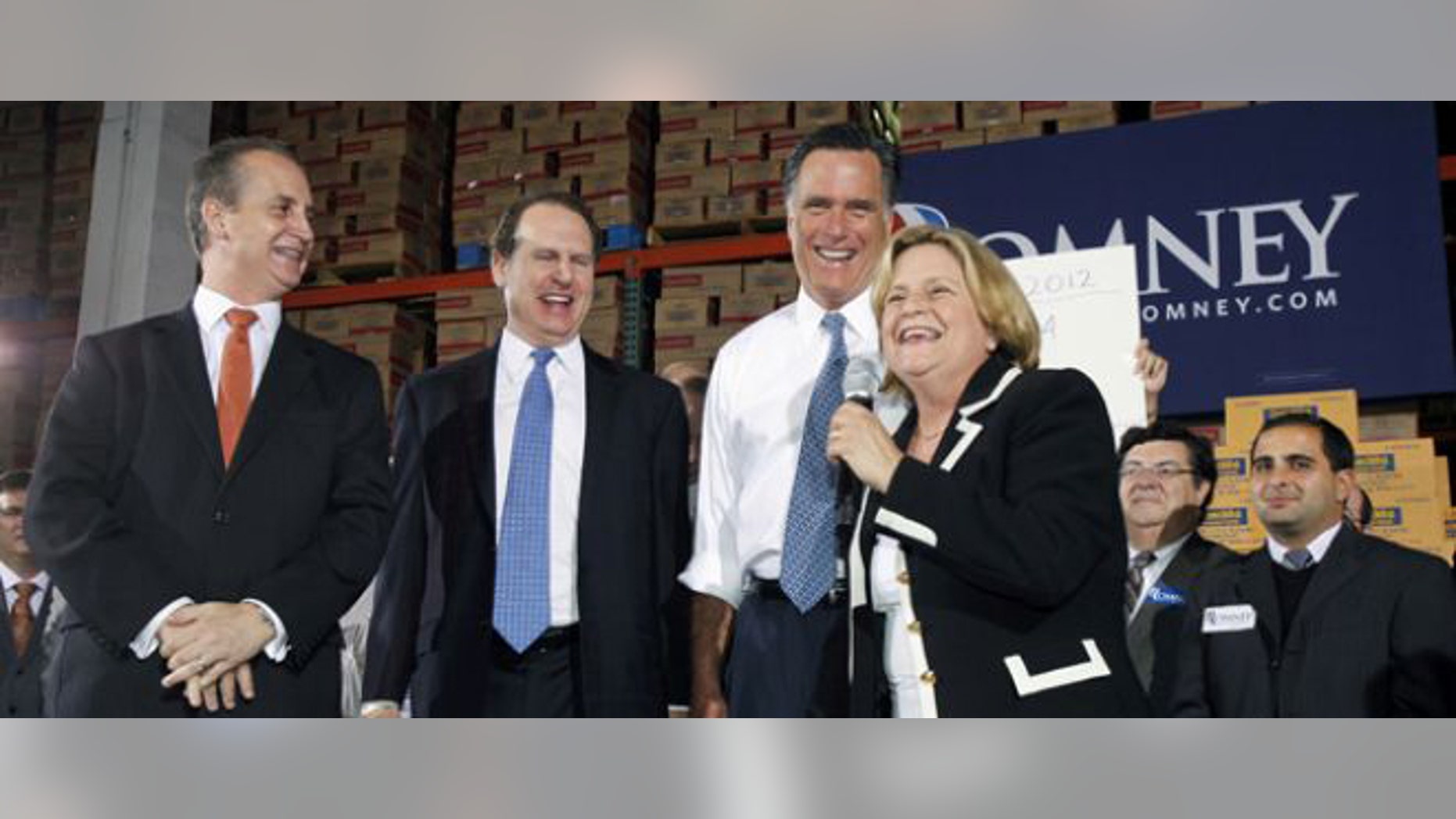 The Republican National Committee on Monday announced the launch of an assertive Hispanic outreach campaign in six battleground states, with the assertion that President Obama lied to the community.
RNC Chairman Reince Priebus said the campaign has set up Hispanic outreach directors in Florida, Colorado, Nevada, New Mexico, North Carolina and Virginia.
Priebus emphasized that the party will be pursuing Latino voters in Florida like never before. He noted that the Florida outreach campaign will have "a specific Cuban component."
"I want to engage at a grassroots and door-to-door level," he said in a telephone press conference.
"The Hispanic community is the country's fastest growing demographic," Priebus said, "and will play a pivotal role in helping the country change direction from the failed leadership and policies of Barack Obama."
President Barack Obama begins his re-election campaign defending traditionally Republican territory that he carried when he won the White House four years ago. Republican Mitt Romney is looking to reclaim any combination of these GOP strongholds now in flux.
The political spotlight will shine brightly again on Florida, and the Upper Midwest, especially Ohio. But changes in the nation's demographics will mean heavy attention paid to the Mid-Atlantic and Southwest.
"For a long time the map was static. I don't think that holds true anymore," said Tad Devine, a senior adviser to former Democratic presidential nominees Al Gore and John Kerry. "Places like North Carolina and Virginia are changing, and they are getting a fresh look."
If the election were held now, Obama would safely carry 14 states, mainly the East and West Coasts, and the District of Columbia, with a total of 186 electoral votes. Romney, a former Massachusetts governor, probably would prevail in 20 states, primarily in the South and West, worth 156.
Both campaigns agree the election will turn on the 16 remaining states, and probably in those won by Obama in 2008 against Sen. John McCain, R-Ariz.
Obama expanded the Democratic footprint on an electoral map that had changed little between George W. Bush's narrow 2000 election and 2004 re-election. Against McCain, Obama captured nine states that Bush had won four years earlier.
Besides Florida and Ohio, Obama took North Carolina and Virginia, where a Democrat had not won in a generation. There were victories as well in Colorado, Indiana, Iowa, New Mexico and Nevada.
In Florida, unemployment tops 9 percent, tourism is slow to recover, gas prices are high and trouble persists in the housing market; all that works against Obama.
But his team is aggressively organizing in the state, and his visit Friday was his 16th since taking office, more than almost any other swing state.
Romney's battle with Rick Santorum for the GOP nomination slowed his preparations for the fall showdown in Florida. If Romney were to win the state's 29 electoral votes, it would block Obama's clearest path to 270, said Rick Wiley, RNC political director.
"Deny him Florida and his map alters significantly," Wiley said.
"Within the coming months, the RNC will tirelessly work to engage the Hispanic community not only in battleground states but across the United States, " Preibus said.
"With the unemployment rate for Hispanics over ten percent, two points higher than the national average, Hispanics across the country are frustrated with rising gas prices and skyrocketing debt."
RNC officials said that their message would focus on the economy and how Latinos have suffered financially under the Obama administration.
Many Latino and immigration advocacy groups have criticized Obama for not coming through on his 2008 campaign promise of delivering comprehensive immigration reform – which was to have a included a pathway to legalization.
Republicans have not won these critics over with their own comments on immigration, which generally have leaned toward a refusal to back measures that would be seen as rewarding people who have broken the country's immigration laws.
Asked by a reporter during the press conference about the GOP's apparent preference to focus on the economy over immigration, Priebus said Republicans both in and outside the campaign have addressed the matter.
He then said that while Obama addressed the issue in high-profile ways, the GOP was going to cast him to Latino voters as a "president who has either lied or been so grossly negligent on his promises about immigration."
Hispanic voters helped Obama win last time in Colorado, Nevada and New Mexico, and, according to polls, they prefer him over Romney. Romney described GOP primary rivals Rick Perry and Newt Gingrich as soft on illegal immigration, and has said he would veto legislation that would allow certain illegal residents to become U.S. citizens.
But Romney expects to be competitive in all three states. For one, Nevada has a popular Republican governor, Brian Sandoval, who endorsed Romney on Wednesday. Also, unemployment tops 12 percent in Nevada, the heart of the housing crisis.
The Obama campaign is confident it will carry Colorado, where suburban women, a strong suit nationally for the president, in the Denver area are seen as key.
New Mexico has gone back and forth for the past three presidential cycles, and elected a Republican governor in 2010. But the boom in the Hispanic voting population is a challenge for Romney.
"Those Western states are going to depend on the Hispanic turnout and the percentage we get," said Charlie Black, a veteran Republican presidential consultant. "And if we voted today, we wouldn't do well. But we've got plenty of time to work on it."
This story contains material from The Associated Press.
Follow Elizabeth Llorente on Twitter: @Liz_Llorente
Elizabeth Llorente can be reached elizabeth.llorente@foxnewslatino.com
Follow us on twitter.com/foxnewslatino
Like us at facebook.com/foxnewslatino