GOP Candidates Call on Obama to Formally Honor Iraq Vets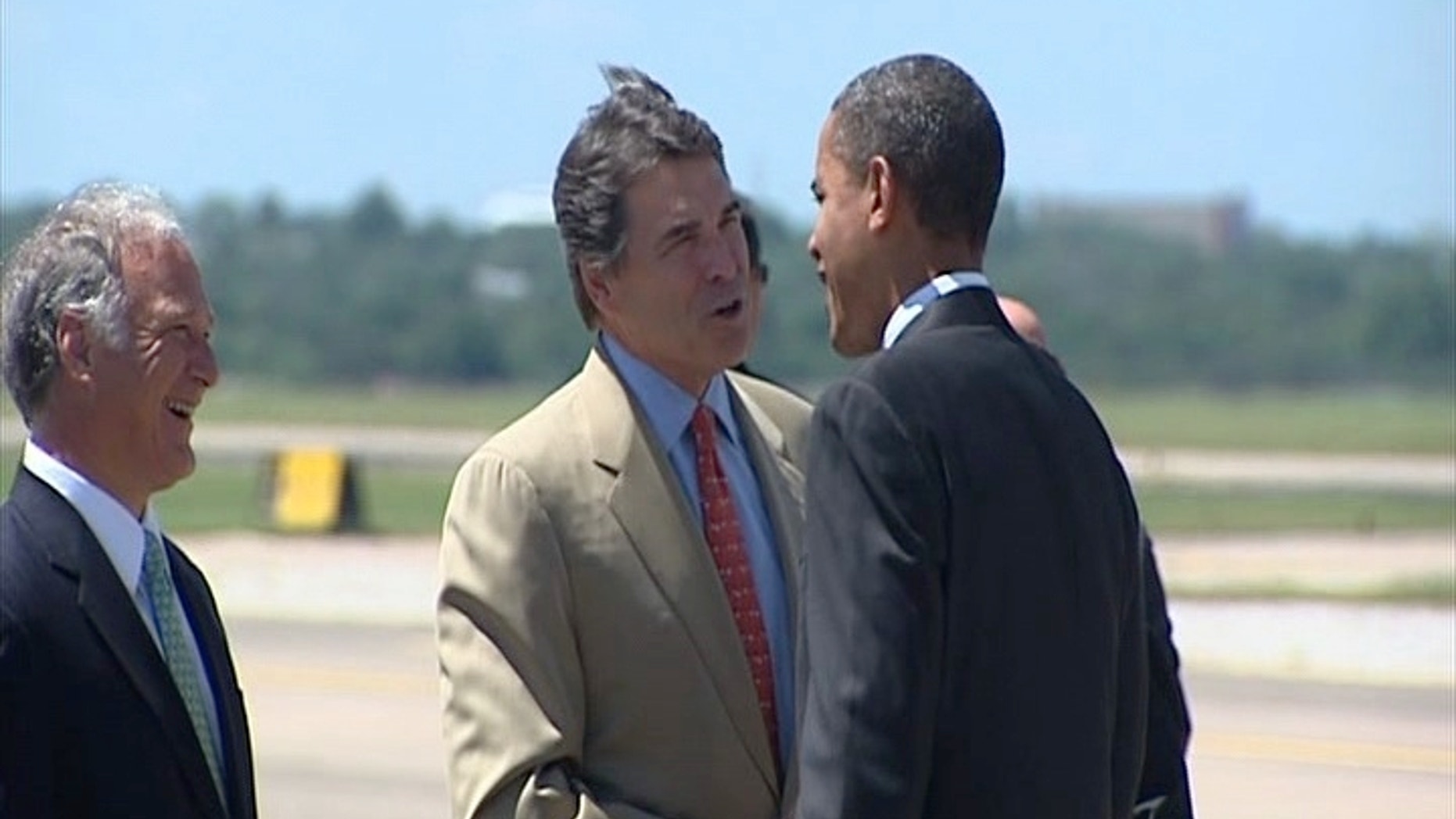 Two GOP presidential hopefuls are calling out President Barack Obama for not doing enough to welcome U.S. service members back from Iraq. Texas Gov. Rick Perry and former Massachusetts Gov. Mitt Romney are upset there will not be an official welcoming ceremony.
During a campaign stop in Urbandale, Iowa on Wednesday, Perry suggested politics are more of a priority for President Obama than our troops. "It really disturbs me that after 9-years of war in Iraq that this president wouldn't welcome home our many heroes with a simple parade in their honor," Perry said. "Maybe it's because this war is unpopular with the Democrats, I don't know, but mister president, our soldiers come first."
Perry is not alone in his criticism. During an appearance Wednesday morning on "Fox & Friends", Mitt Romney also insisted a welcome home ceremony simply makes sense. "The men and women who sacrificed so extraordinarily over the years in Iraq, the families of those that have lost loved ones, I think deserve recognition," Romney said. "And so whether that's a ticker tape parade or special ceremony somewhere else welcoming our troops home is something they deserve."
The last American combat troops to leave Iraq returned to the United States on Christmas Eve.
President Obama went to Fort Bragg, North Carolina to announce the end of the war on December 14th. Five days later, both he and Vice President Biden welcomed home some officers at Andrews Air Force Base. While they participated in a ceremony bringing home the colors, neither of them made formal remarks.