Georgia governor signs 'unprecedented' bill expanding gun rights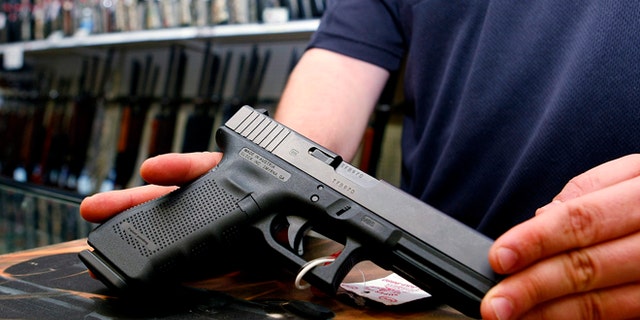 Georgia Gov. Nathan Deal on Wednesday signed legislation significantly expanding gun rights in the state.
The bill, described by the National Rifle Association's lobbying arm as "the most comprehensive pro-gun reform legislation introduced in recent state history," expands the scope of public places where licensed owners are allowed to carry firearms.
The bill makes several changes to state law. It allows those with a license to carry to bring a gun into a bar without restriction and into some government buildings that don't have certain security measures. It also allows religious leaders to decide whether it's OK for a person with a carry license to bring a gun into their place of worship.
Democrats resisted the proposal, although they conceded it would pass in the GOP-dominated House of Representatives. They argued that allowing guns in more places will not make society safer and may lead to more deaths.
Under the bill, school districts would now be able, if they wanted, to allow some employees to carry a firearm under certain conditions. The bill also eliminates the fingerprinting requirement for renewing weapons carry licenses.
According to the Marietta Daily Journal, the legislation prohibits the state from creating and maintaining a database of licensed weapons carriers and repeals the state-required license for firearms dealers.
Colin Goddard, who survived the 2007 campus shooting at Virginia Tech, told Georgia Public Broadcasting he's alarmed by a provision that waives criminal prosecution of felons who use illegal firearms in the act of self-defense.
"The stand your ground expansion is truly a new type of stand your ground as we know it," Goddard said. "To expand it in such a way to remove all carrying or possession offenses is really unprecedented."
Jerry Henry of GeorgiaCarry.org told GPB News he doesn't expect to see a surge in gun sales or an increase in gun-related businesses in the state. He noted that other states have far less restrictive gun laws than Georgia.
"I don't think people are going to look at it and say, 'Oh Georgia just passed a new law and I'm going to move over there because it's so much easier.' I don't think we're going to see that," he said. "Arizona, Wyoming, Alaska, Vermont – they all have Constitutional Carry."
The Associated Press contributed to this report.
Click here for more from the Marietta Daily Journal.
Click here for more from GPB News.