Former Trump aide George Papadopoulos pleads guilty to making false statements to FBI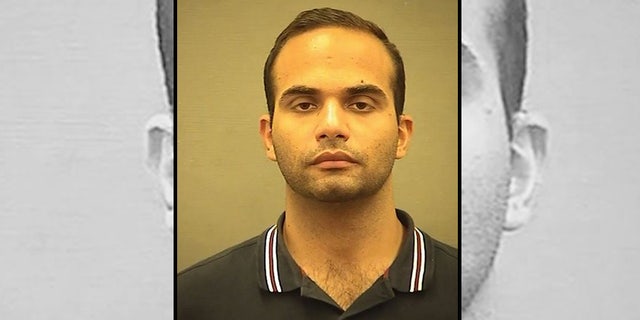 Former Trump campaign foreign policy adviser George Papadopoulos pleaded guilty this month to making false statements to FBI agents about his contacts with people close to the Russian government, according to court documents unsealed Monday that describe his unsuccessful attempts at arranging a meeting between then-candidate Donald Trump and Russian President Vladimir Putin during the campaign.
The court filings say the 30-year-old Papadopoulos was not truthful during a FBI interview just days after the president's inauguration in January about his relationship with an "overseas professor" who had "substantial connections to Russian government officials."
The professor, according to prosecutors, told Papadopoulos the Russians had "dirt" on Democratic presidential candidate Hillary Clinton in the form of "thousands of emails."
Papadopoulos told investigators his conversation with the professor took place before he joined the Trump campaign in March but it actually took place in April after being on the campaign for more than a month, according to the documents.
He also made false statements about his contacts with "a certain female Russian national" by saying such conversations were insignificant and took place before he joined the campaign, the documents said.
According to prosecutors, Papadopoulos "impeded the FBI's ongoing investigation into the existence of any links or coordination between individuals associated with the campaign and the Russian government's efforts to interfere with the 2016 presidential election."
Papadopoulos entered a guilty plea on Oct. 5. A sentencing hearing will be scheduled at a later date, according to special counsel Robert Mueller's office.
In a 14-page court document unsealed Monday, prosecutors say Papadopoulos was introduced to the Russian national by the professor and was told she was "a relative of Russian President Vladimir Putin with connections to senior Russian government officials."
The documents say Papadopoulos learned he would be a foreign policy adviser to the Trump campaign in March and "understood that a principal foreign policy focus of the campaign was an improved U.S. relationship with Russia."
Prosecutors said Papadopoulos attended a March 31 national security meeting with Trump and other foreign policy advisers and said he had connections that could help arrange a meeting between Trump and Putin.
A photo posted to Instagram by Trump at the time showed Papadopoulos sitting at the table with the team, which included now-Attorney General Jeff Sessions and the candidate.
He was interested in the professor because he thought it "could increase his importance as a policy advisor to the campaign," they said.
The documents said Papadopoulos kept higher-ups in the campaign apprised of his efforts, including an unnamed senior campaign policy adviser and a high-ranking campaign official about his attempts at arranging a meeting.
According to the documents, a campaign supervisor said no commitments should be made about a meeting but told him "great work."
No such meeting between Trump and Putin is believed to have happened during the campaign.
"We will have the opportunity to comment on George's involvement when called upon by the court at a later date," Thomas Breen and Robert Stanley, attorneys for Papadopoulos , said in a Monday statement. "We look forward to telling all of the details of George's story at that time."
The Papadopoulos case documents were unsealed Monday as former Trump campaign chairman Paul Manafort and his associate Rick Gates were indicted on charges of hiding money made from work with Ukraine.
PAUL MANAFORT, RICK GATES INDICTED BY FEDERAL GRAND JURY IN RUSSIA PROBE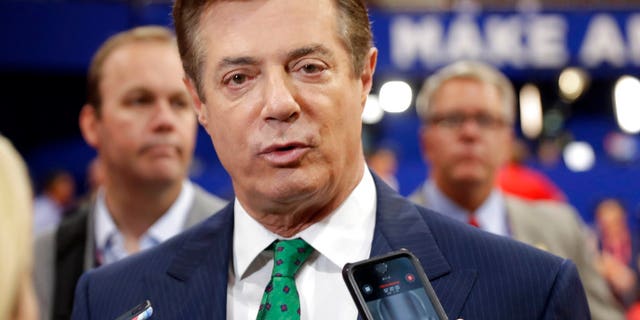 Charges against Manafort and Gates include conspiracy against the United States, conspiracy to launder money, unregistered agent of a foreign principal, false and misleading FARA statements, false statements and seven counts of failure to file reports of foreign bank and financial accounts.
The president on Monday responded to the indictments in several tweets, saying: "Sorry, but this is years ago, before Paul Manafort was part of the Trump campaign. But why aren't Crooked Hillary & the Dems the focus?????"
Added Trump, "Also, there is NO COLLUSION!"
Unlike the Papadopoulos court documents, the Manafort and Gates indictment does not mention Trump, the presidential campaign, collusion or Russia's attempt to interfere in the election.