Former presidents Bush plan to sit out 2016 general election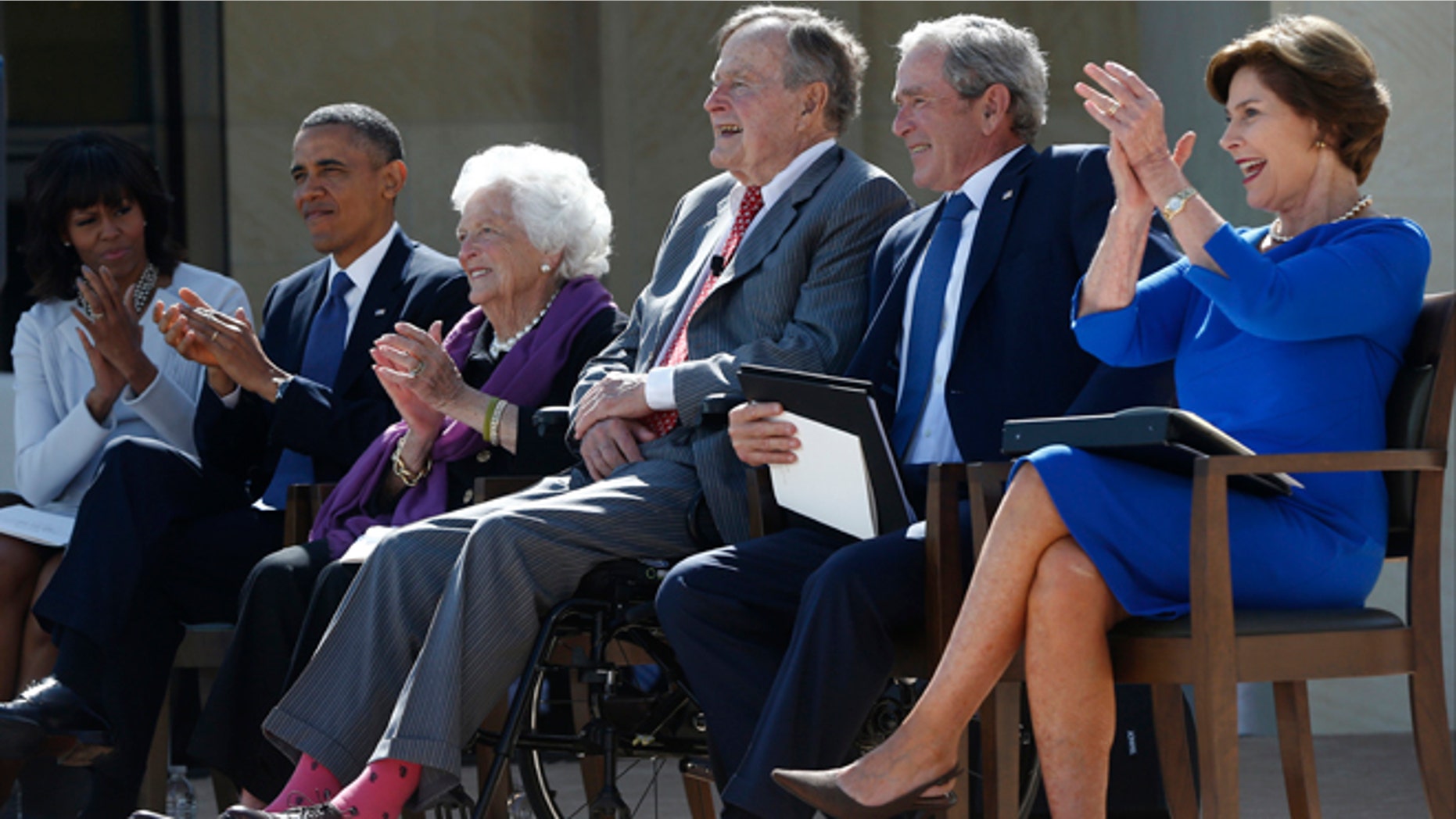 The last two Republicans to hold the White House do not plan to endorse the party's presumptive presidential nominee, Donald Trump, this year.
Spokesmen for George H.W. Bush and George W. Bush told The Texas Tribune Wednesday that the 41st and 43rd presidents will stay on the sideline this time.
George W. Bush's personal aide, Freddy Ford, said that his boss "does not plan to participate in or comment on the presidential campaign."
"At age 91, President Bush is retired from politics," Bush 41 spokesman Jim McGrath wrote in an email to the website. "He came out of retirement to do a few things for Jeb, but those were the exceptions that proved the rule."
According to the Tribune, the elder Bush has endorsed every GOP presidential nominee since losing his 1992 re-election bid to Bill Clinton. George W. Bush also campaigned on behalf of Sen. John McCain in 2008 and Mitt Romney in 2012.
Both Bushes campaigned heavily for Jeb Bush earlier this year, but he dropped out after disappointing results in the first three presidential contests. Neither former president made an endorsement during the rest of the primary season, though George W. Bush was recorded last year telling donors "I just don't like" Sen. Ted Cruz.
The younger Bush has also taken veiled jabs at Trump, telling a South Carolina audience in February that "we do not need someone in the Oval Office who mirrors and inflames our anger and frustration."
"Strength is not empty rhetoric," Bush also said at the time. "It is not bluster. It is not theatrics. Real strength, strength of purpose, comes from integrity and character. And, in my experience, the strongest person usually isn't the loudest one in the room."
Trump also attacked George W. Bush during the run-up to the South Carolina primary, blaming the former president for failing to prevent the Sept. 11, 2001 terror attacks. The real estate mogul also said Bush's decision to go to war with Iraq in 2003 was "a big, fat mistake" and claimed his administration "lied. They said there were weapons of mass destruction. There were none."