Former Ohio Rep. Traficant dies from injuries sustained in farm accident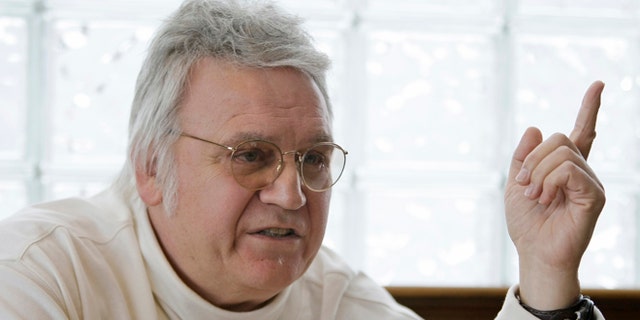 Former Rep. James A. Traficant Jr. died Saturday as a result of a farming accident earlier in the week.
The Ohio Democrat in 2002 became only the fifth person in history to be expelled from the House, after he was convicted on federal bribery and racketeering charges. Three were kicked out for siding with the South during the Civil War.
Traficant was 73.
He was gravely injured Tuesday when a tractor flipped over on him at his family's farm, near Youngstown, Ohio.
A family attorney said Traficant was taken off a respirator Friday, though he had been able to breathe on his own since being admitted to St. Elizabeth Medical Center, where he had remained unconscious and under sedation.
Traficant served 17 years in Congress.
Family attorney Heidi Hanni told FoxNews that Traficant died at about 11:30 a.m. Eastern time.
The House voted 420-1 to remove Traficant from Congress. The only nay vote came from then-Rep. Gary Condit, D-Calif., who was under scrutiny for having an affair with missing intern Chandra Levy who was later found dead.
Traficant refused to resign.
He was not an attorney, but he successfully defended himself against similar charges when he was the Mahoning County sheriff, in Ohio. The courtroom victory propelled Traficant to Congress in 1983. But the same legal strategy didn't work for him in Washington.
Traficant was known for wearing polyester, bell-bottom suits in buttoned-up Washington. He kept an unruly mop of hair and sported bushy sideburns.
He often seized the House floor to defend U.S. protectionism and speak out against trade agreements, punctuating his speeches with the line "beam me up," a nod to Star Trek.
During his Ethics Committee hearing, Traficant threatened to kick the panel's counsel "in the crotch" on multiple occasions, prompting the chairman to demand he sit down.
Traficant had lived on his family farm in northeast Ohio since his release from prison in 2009.
Fox News' Chad Pergram and The Associated Press contributed to this report.