For 2nd time this month, Trump calls off event with Latino leaders in Miami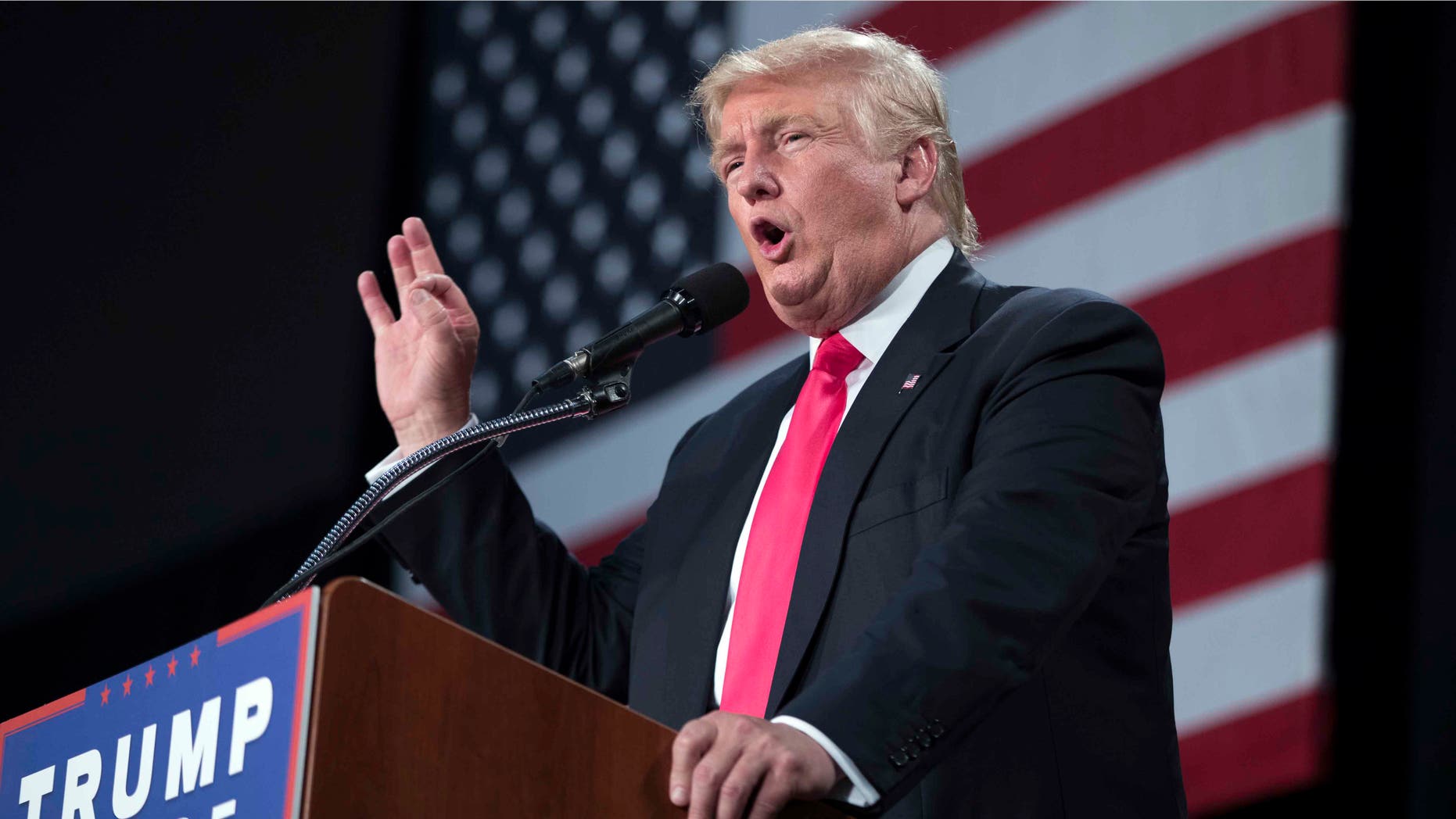 Miami – Fresh from his coronation as the Republican presidential nominee at last week's party convention, Donald Trump was set to hold court Tuesday at Versailles, the iconic Cuban- American restaurant that has become a regular campaign stop for any elected official courting the Latino vote in Miami.
But for the second time this month, his campaign called off the roundtable luncheon and the opportunity to sit down with Latino leaders.
On July 8, his campaign canceled a gathering at the last minute due to the murder of five Dallas law enforcement officers a day earlier.
As for the new cancelation, according to various media reports Trump's Florida director Karen Giorno said the campaign was not able to coordinate with all the leaders on short notice to follow through on the luncheon.
She said Trump will try to reschedule the event a third time at another date.
It's unclear which leaders were invited to the event. Giorno and other campaign officials could not be immediately reached for comment. U.S. Sen. Marco Rubio, a primary opponent whose criticism of Trump has not stopped him from supporting the billionaire candidate, was scheduled to attend the July 8 event, but had not been confirmed for Tuesday's luncheon.
Other prominent Latino Republicans from South Florida have said they are not supporting or voting for Trump, including Congresswoman Ileana Ros-Lehtinen, Congressman Carlos Curbelo and Miami Mayor Tomas Regalado.
Some of Trump's Miami supporters didn't even know the campaign had rescheduled the luncheon for Tuesday. Julio Martinez, a former mayor of Hialeah, Florida, which is home to the highest concentration of Latino Republicans in South Florida, told Fox News Latino that he was told by a Trump surrogate that media reports were wrong. "I was told the roundtable luncheon had not been rescheduled," Martinez said. "I don't know who they invited."
Martinez, who is chairman of the campaign's get out the vote effort in the Miami area, said the campaign is holding a late afternoon fundraiser at the Trump National Doral Miami golf resort.
According to a fundraiser invite obtained by Fox News Latino, the money raising reception is being hosted by some prominent Cuban-Americans, including sugar baron Pepe Fanjul Sr., former Florida International University President Emeritus Modesto Madique and state Rep. Carlos Trujillo.
Polls continue to show Trump struggling to connect with Latinos based on his platform promising mass deportations of undocumented immigrants and the building of a wall along the border with Mexico.
A July 17 Wall Street Journal/NBC News national poll found that 82 percent of Latino registered voters view Trump unfavorably and three out of four said they plan to vote for Democrat Hillary Clinton. A Univision poll the week before the Republican National Convention found that 67 percent of Hispanic voters support Clinton compared to 19 percent for Trump. And 73 percent believe the Republican nominee is racist.
Still, there is a vocal minority of Latino Trump supporters like Martinez who insist the real estate mogul has more support among Hispanics than polls indicate. Last month, a Miami-based group called Latinas for Trump made national headlines for their coming out party.
"We have roughly 800 volunteers," Martinez said. "Now that Mr. Trump is officially the nominee, we are looking to open two offices in Hialeah and southwest Miami-Dade."