Florida's Rick Scott Chided Over Immigration Stance With Billboard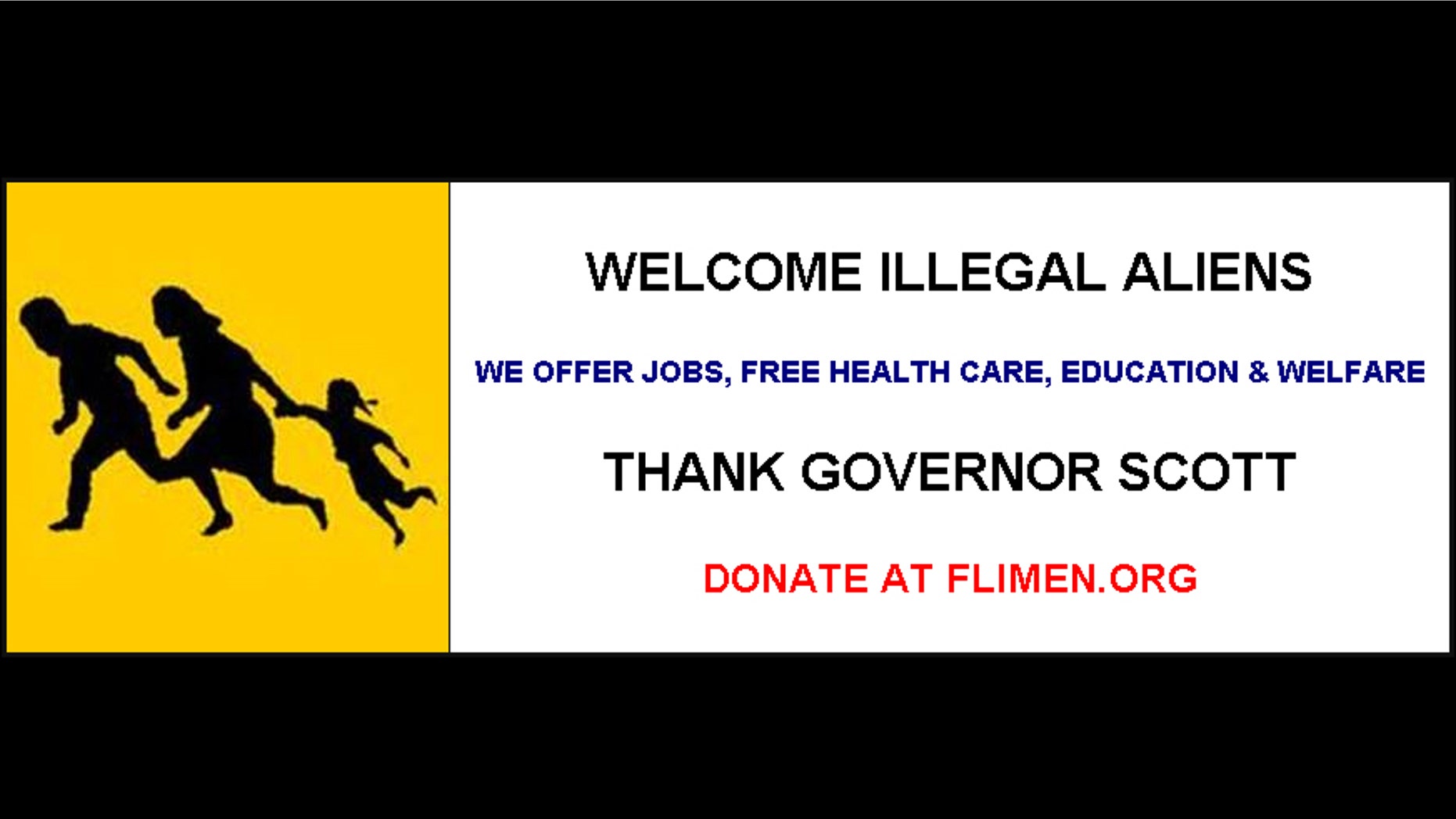 Florida Gov. Rick Scott received a sarcastic pat on the back for welcoming undocumented immigrants from a group in the state that wants stricter immigration laws.
The Pompano Beach-based nonprofit Floridians for Immigration Enforcement is delivering the tongue-in-cheek message on a billboard that went up Wednesday on Interstate 75, between the Georgia border and Interstate 10.
The billboard reads: "Welcome Illegal Immigrants: We offer jobs, health care, education and benefits." It suggests that undocumented immigrants thank the Republican governor.
Celebrities Who Once Were Undocumented
It also features the iconic yellow-and-black graphic of a family running that often appears on roads near the U.S.-Mexican border to alert motorists to immigrants crossing.
The governor's office declined to comment on the sign.
Scott supported the legislation during the 2011 session, but has not appeared to push for it this year.
The group is angry that bills that would require companies in Florida to use an online federal program to identify whether a potential new hire can legally work have stalled in Tallahassee. The E-verify program is voluntary at the federal level. Yet a small but growing number of states now require many employers use it. Critics say the error rate is too high. They also note that the program does little to identify those who use a name and Social Security number belonging to someone else.
But the group's legislative director, Jack Oliver, says the program is constantly being improved, and the system is now incorporating passports and other photo identification to reduce the ability of undocumented immigrants' to use Social Security numbers acquired through identity theft.
State Rep. Gayle Harrell, R-Port St. Lucie, has sponsored a bill (HB1315) this year that would require private employers in Florida to use the federal database E-Verify to check the status of new employees. But the legislation has yet to be heard in committee in the Florida House.
House Speaker Dean Cannon, R-Winter Park, said he would not comment on an individual piece of legislation, but said it was up to Harrell to convince committee chairman to hear her bill. As for groups that may be upset at the Legislature for a perceived lack of action, he said: "There are always groups upset with the Legislature about what we pass or don't pass."
Miami's Dog Day Camp - Bus Trip Included
Last year, an attempt to incorporate some E-verify provisions into a broader immigration bill passed the Senate but died in the House amid opposition from the state's powerful agriculture and hospitality industries.
As one of his first acts in office, Scott issued an executive order to state agencies and their contractors to use E-verify for new hires. Scott told The Associated Press last summer he would review the results of this existing program and talk to business leaders before deciding whether to push to advocate in favor of making E-verify mandatory statewide.
The Miami-based Florida Immigrant Coalition called the sign a message "from a very small group who also support anti-immigrant and racial profiling laws like the ones that Georgia and Alabama have." The immigrant advocacy coalition said such laws have seriously damaged those states' economies.
Oliver disagreed. They also cite the more than 900,000 Floridians who are out of work, insisting they should get jobs before undocumented immigrants.
Based on reporting by the Associated Press.
Follow us on twitter.com/foxnewslatino
Like us at facebook.com/foxnewslatino