First Came Prayer, Then Talk of Perry in 2012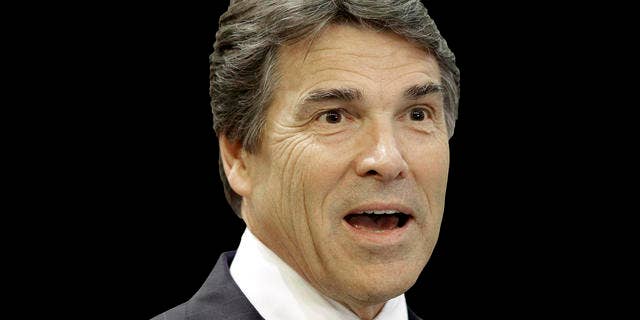 NEWYou can now listen to Fox News articles!
Tony Perkins, co-chair of Saturday's day of prayer in Houston, is not surprised some people see the event as nothing more than Texas Governor Rick Perry testing the presidential waters. But, Perkins says it is how the Republican governor is reacting to those protests, that has fueled talk of a possible 2012 run.
Perkins tells Fox News, the Christian community noticed "Perry didn't stand down" when people started criticizing him for attending the prayer event. And he insists that is what has people talking about "President Perry" now.
"What has given rise to discussion about him being a possible candidate is that when he was attacked for having the prayer event he didn't do what most politicians did, what we call in Louisiana crawfishing -- going backwards."
Perkins understands why some people might see this a pre-campaign event for Perry. But Perkins says he was part of the planning from the start, and insists there was no talk of "candidate Perry" back then.
"Evangelicals, social conservatives, Christians started to say this guy might have the kind of qualities that our nation needs right now. And that gave rise to the discussion. It was first the prayer, then the discussion of him potentially being a candidate."
"No protest, no speeches, no politics. Simply prayer," insists Perkins.
Perkins adds that the event is funded completely by private donations, and he is "hopeful that this could be a turning point for the nation."
Perkins admits some people are offended, but he says "We've invited them to come. They can be pray with us. This is part of what America is."