Federal Workers Pocketed 'Fraudulent' Social Security Payments, GAO Finds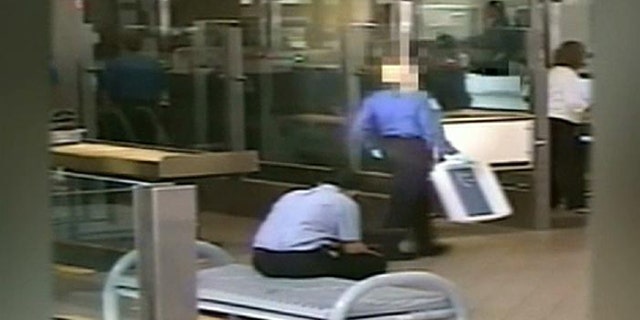 Hundreds of federal employees may have improperly reaped millions in Social Security disability benefits, according to a government watchdog that caught workers at several major agencies pocketing fraudulent payments.
The Government Accountability Office issued a report that showed at least 1,500 federal employees may have wrongly received benefits. The group's investigation, which focused on two Social Security programs for people who have limited incomes due to disabilities, found several specific cases in which beneficiaries were earning well above the income cap while still receiving benefits. In one case, a Transportation Security Administration screener was overpaid $108,000, according to the report.
"Our case studies ... confirmed some examples in which individuals received SSA disability payments that they were not entitled to receive," the GAO said in a letter to Sens. Tom Carper, D-Del.; John McCain, R-Ariz.; and Tom Coburn, R-Okla. Some of the payments were attributed to fraud, others to "administrative error," according to the report. The GAO found that the Social Security Administration does not use its own automated system to flag workers who may be earning too much income to qualify for benefits.
"SSA's internal controls did not prevent improper and fraudulent payments," the GAO said.
The report also found thousands of commercial drivers and transportation business owners who may be skirting the law. It focused in part on federal employees, estimating that 1,500 workers were receiving about $1.7 million monthly. Of them, one-quarter were U.S. Postal Service employees and 16 percent were Defense Department civilians.
The report came with a DVD that showed employees double dipping -- by working and receiving benefits. The video showed overpayments to the TSA employee as well as Postal Service workers.
According to the report, the TSA employee started receiving disability benefits in 1995 for "mood and anxiety disorders." But she started full-time work in 2003 and earned as much as $50,000; the income cap after which disability payments are supposed to stop was $940 per month in 2008.
"Our investigation found that the beneficiary committed fraud in obtaining SSA disability payments," the report said. GAO said the employee told the Social Security Administration she did not want the agency to contact her employer for work information and that she would submit a report herself, though records indicate she never did. Her benefits have since been suspended.
In another case, an X-ray technician for the Department of Veterans Affairs in California was overpaid about $22,000. According to the report, the worker started receiving payments in 2002 for an infection but continued to receive the money after returning to work in 2007. In yet another case, a Postal Service worker in Michigan received an overpayment of about $45,000. That worker was approved for "mood and personality disorders" in 2004 but returned to work later that year. The payments continued through early 2007, and then picked up again in late 2008. According to the report, a repayment of about $37,000 was made in 2008.
Many of these workers received a $250 economic stimulus payment on top of the overpayments.
The report also found problems in the private sector. The GAO found 62,000 workers who received commercial driver's licenses after they were deemed eligible for full disability benefits, "an indication that these individuals may no longer have serious medical conditions." The investigation revealed 7,900 people with "registered transportation businesses" receiving the benefits. The GAO clarified that a more thorough investigation would be needed to see whether those payments were fraudulent, improper or both.
The GAO suggested that the Social Security Administration start making better use of its automated system to catch overpayments in the future. The agency uses the system to track increases in monthly earnings in order to compute changes in benefits payments, but it doesn't use the system to flag people who return to work and may be eligible to have their benefits suspended.