Federal watchdogs accused of stealing lunch money from needy kids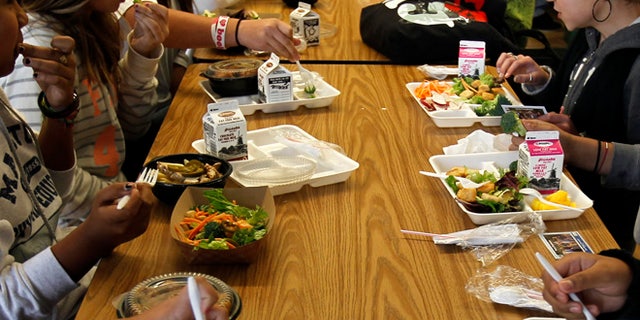 NEWYou can now listen to Fox News articles!
WASHINGTON – Five employees who work at a federal watchdog agency tasked with rooting out fraud and abuse were indicted Tuesday after investigators say they concocted a plan that stole lunch money from needy children.
Prosecutors say the employees, all working with the Government Accountability Office, as well as the spouse of a separate GAO worker, tried to illegally obtain reduced-price school lunches for their children. They did so by falsely reporting their incomes in order to qualify for the discounted government meals.
"There is no excuse for stealing funds intended to go to children whose parents cannot afford the school lunches," Maryland's Prince George's County State's Attorney Angela Alsobrooks said in a written statement announcing the news. "Their actions are made even worse by the fact that some of them claimed to have not just low income, but no income at all, even though they were working full-time jobs at the GAO."
One of the accused is Lynette Mundey, a Prince George's County school board member. Mundey, along with Barbara Rowley, Jamilah Reid, Tracy Williams, Charlene Savoy and James Pinkney, the spouse of a GAO employee, were charged with filing false applications, fraud and theft.
Federal officials say the group bilked the program designed to benefit needy children out of $13,000 over the course of five years. They did so by either under-reporting their income or in some cases, reporting that they had no income even though their actual salaries ranged from $55,000 to $78,000.
Children who are legally eligible for the reduced-cost lunch program must come from households with incomes at or below 130 percent of the poverty level – or about $30,615 for a family of four.
A reduced-price lunch costs an elementary child 40 cents compared to $2.75 for a full-price meal, according to the Prince George's County Public Schools Food and Nutrition Services.
"This is a program for people who can't afford it, but these are people who can," John Erzen, a spokesman for the Prince George's County State's Attorney's Office told The Washington Post in a statement.
Calls to Mundey as well as the Prince George's County Board of Education were not immediately returned.