Federal judge testifies that immigration law can be taught to 3 and 4 year olds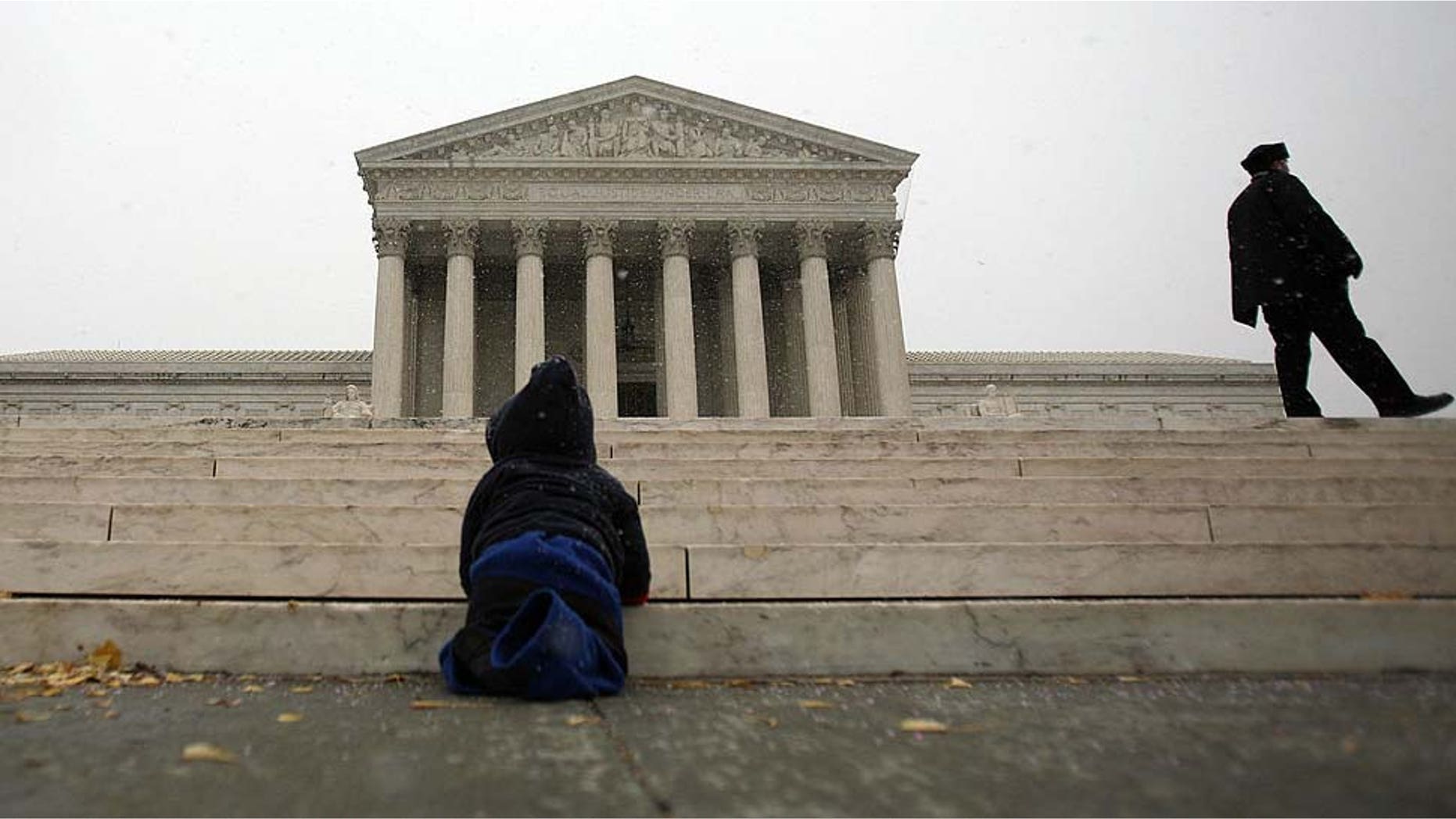 A federal judge said toddlers don't need legal representation during deportation hearings because they have the intellectual capacity to learn immigration law.
"I've taught immigration law literally to 3 year olds and 4 year olds," Judge Jack H. Weil said in response to a question by an American Civil Liberties Union lawyer during a deposition for a class-action lawsuit. "It takes a lot of time. It takes a lot of patience. They get it. It's not the most efficient, but it can be done."
Weil is a long-time immigration attorney, who, according to the Los Angeles Times, is used by the Justice Department to train other judges.
The ACLU and other groups filed a lawsuit in July 2014 on behalf of children who had crossed into the U.S. illegally and who were seeking representation for the deportation proceedings.
At the time, large numbers of unaccompanied minors were making the trip from Central America to the U.S. during the so-called border surge.
Weil was offered as an expert witness by the Justice Department and deposed in October 2015. The ACLU posted his deposition online at the end of last week, at a time when the number of unaccompanied minors being apprehended at the border is once again rising to surge numbers – 20,455 of them between Oct. 1, 2015 and Jan. 31, 2016, more than twice the number for the same time frame the year before.
So the question of whether all of them will receive representation is once again a pressing one.
In February, a group of Senate Democrats, including Harry Reid of Nevada, introduced a bill requiring the government to provide attorneys to children who either entered the U.S. alone or were victims of abuse and other violence.
During Weil's deposition, the ACLU attorney followed up the judge's assertion about toddlers by asking, "Are you aware of any experts in child psychology or comparable experts who agree with the assessment that 3- and 4-year-olds can be taught immigration law?"
"I haven't read any studies one way or another," Weil answered.
"What about like a 1-year-old?" He was asked, according to the transcript.
"I mean, I think there's a point that there has to be communication," Weil said.
The judge later expanded on the thought. "I've told you I've trained 3 year olds and 4 year olds in immigration law. You can do a fair hearing. It's going to take you a lot of time. But I really think that a great alternative to terminating a case for a child who may be eligible for relief where there's no counsel is [to] proceed very slowly, very carefully, and I'm going to tap every single resource I can to see if I can get them some help."
His comments left immigration activists stunned.
"I nearly fell off my chair when I read that deposition," Laurence Steinberg, a psychology professor at Temple University who is a witness for the plaintiffs in the Seattle case, told the Washington Post. "It's preposterous, frankly, to think they could be taught enough about immigration law to be able to represent themselves in court."
Weil responded to the Post in a brief email, saying that his quotes were "taken out of context" and don't "present an accurate assessment of my views on this topic."
Lauren Alder Reid, a spokeswoman for the Justice Department's Executive Office for Immigration Review (EOIR), issued a statement saying, "At no time has the Department indicated that 3 and 4 year olds are capable of representing themselves. Jack Weil was speaking in a personal capacity and his statements, therefore, do not necessarily represent the views of EOIR or the Department of Justice."
According to the Times, Weil is a graduate of the law school of the University of Maryland. He clerked in an immigration court in San Diego before becoming an immigration judge in El Centro, Calif., and, eventually, assistant chief immigration judge responsible for training in all the immigration courts in the U.S.