In snub to Cruz, immigration hardliner Jeff Sessions endorses Trump for GOP nod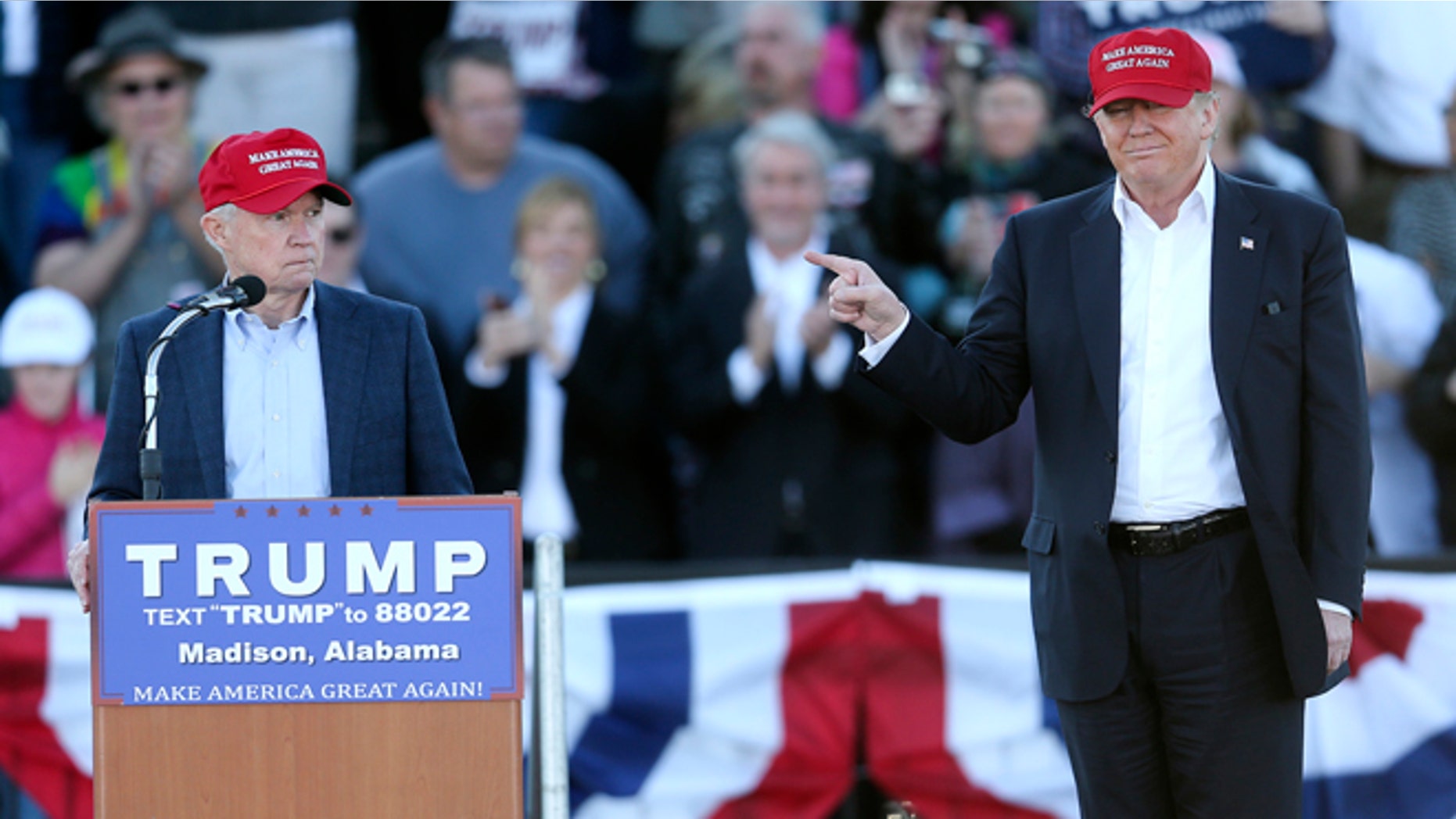 One of Ted Cruz's few allies in the Senate, Jeff Sessions of Alabama, has abandoned the Texas lawmaker's bid for president in favor of rival Donald Trump.
"Politicians have promised for 30 years to fix illegal immigration. Have they done it? Donald Trump will do it," Sessions said, according to the Washington Post. "I've told Donald Trump this isn't a campaign, this is a movement."
Sessions' endorsement of Trump is a major blow to Cruz, who has consistently touted Sessions as an ideological ally in the fight against illegal immigration and in favor of ramped up border security. It is also a major win for Trump, who before last week had been unable to lock down the support of any major political figure.
Trump earned the endorsement of former presidential rival, New Jersey Gov. Chris Christie, last Friday, and on Saturday got the endorsement of Arizona's former Gov. Jan Brewer — another immigration hardliner.
Trump has made border security and immigration a major talking point of his campaign from the get-go. He has promised to deport the 12 million undocumented immigrants living in the U.S. and vowed to build a massive wall along the United States' southern border that Mexico will pay for.
"Arizona's unsecured border is the gateway of illegal immigration into the United States and the politicians in Washington D.C. have continually failed to secure our border," Brewer said in a press release. "For years I pleaded with the federal government to do their job and secure our border. Today, we can elect a President who will do just that — Donald J. Trump. Mr. Trump will secure our borders, defend our workers and protect our sovereignty."
The endorsement by Sessions is the latest sign that some in the GOP establishment are getting behind Trump's campaign, which could spell trouble for Cruz and Florida Sen. Marco Rubio's hopes of winning the nomination.
Cruz has built his entire campaign on the notion of sweeping Super Tuesday, but Trump's momentum and appeal with social conservatives and evangelicals threaten to smash his Southern firewall.
The GOP establishment's moves to unite behind Rubio have hurt Cruz's ability to appear viable on a national level, despite his still-healthy war chest. Getting the better of his fellow freshman senator would dent the Floridian's ascendance and keep it a three-candidate contest for a few more weeks.
Texas' 155 GOP delegates are Super Tuesday's biggest prize, but their proportional allocation means Cruz would have to win a majority of votes cast statewide and in all 36 congressional districts to secure the full load.
And if Cruz doesn't win Texas, his home state could become his political Alamo — the site of his presidential campaign's last stand.
The Associated press contributed to this report.