Fate of gadfly journalist banned from UN to be decided by former NY Times bureau chief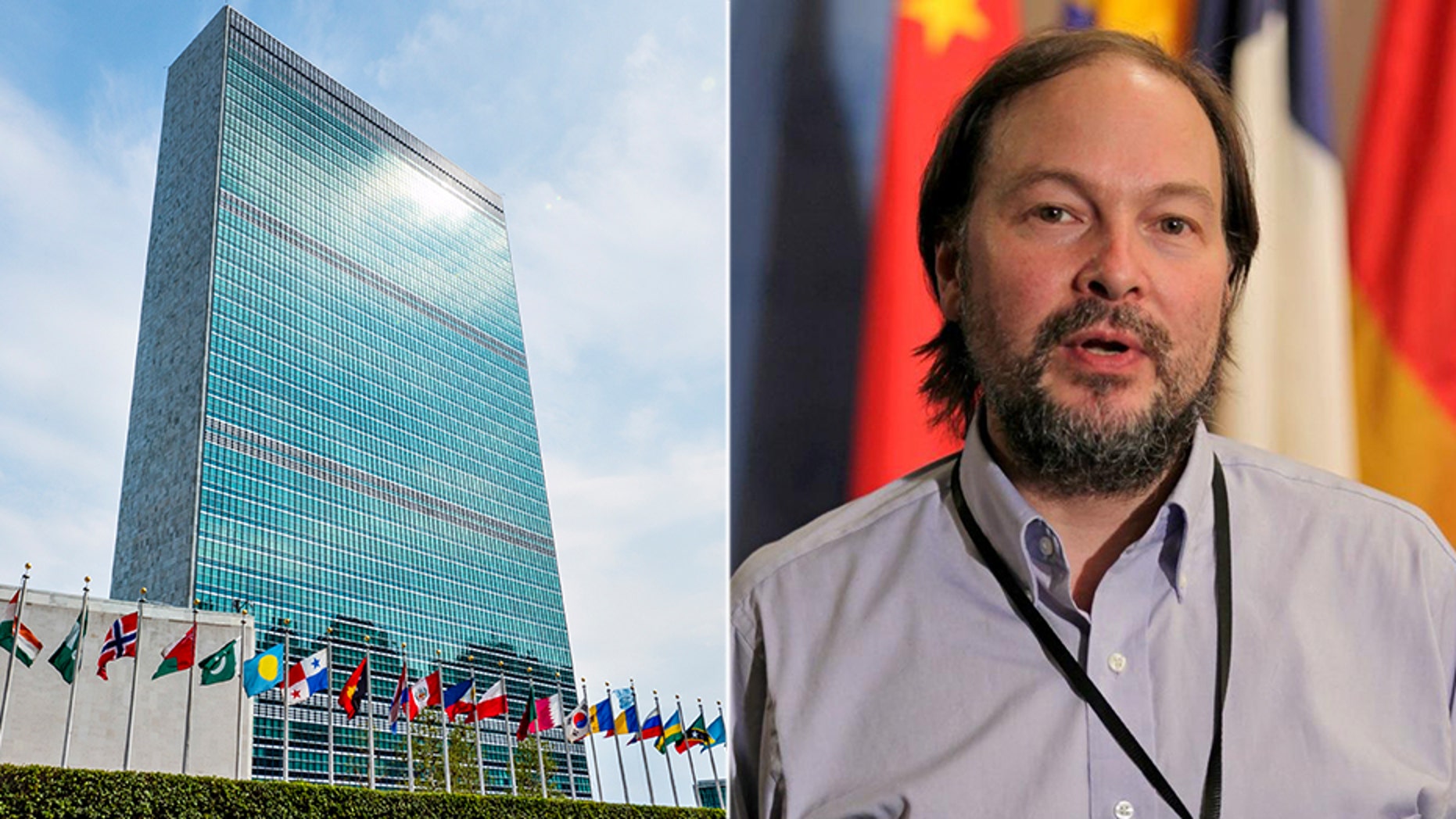 UNITED NATIONS – While journalists rail against President Trump's attack on "fake news" media outlets as the "enemy of the people," at the United Nations, a reporter is fighting to keep his beat alive after being physically thrown out and barred.
And a former New York Times bureau chief holds the key to his fate.
Matthew Lee, of the online Inner City Press blog, will learn soon whether he will be hit with a permanent ban from U.N. headquarters for an alleged breach of the rules -- the latest in a history of clashes with U.N. officials and fellow reporters in his more than 10 years in the Turtle Bay trenches.
The decision will be made by Alison Smale -- the Under-Secretary-General for Global Communications and a former New York Times bureau chief.
Smale was appointed to the post last year after having served as the Times' Berlin chief since 2003. She originally joined the Times in 1998. A former journalist herself, it's not clear whether the fights between Trump and her former colleagues will affect Smale's decision. (Times publisher A.G. Sulzberger says that he told Trump in a recent meeting his rhetoric was "putting lives at risk.")
Smale did not respond to requests for comments from Fox News.
To ban Lee just weeks before the annual General Assembly session could give Trump -- who will be in attendance -- an easy way to brush off any criticisms from the U.N. about his treatment of hostile reporters.
"I'm a free press person, the idea of journalists being berated and placed in physical harm -- I'm against that," Lee said Thursday. "But the U.N. is much worse [than the White House], it has physically assaulted and banned a journalist for 37 days."
Lee rarely covers D.C. politics, instead publishing roughly eight-10 stories a day on almost everything related to the U.N. and often on topics that are almost indecipherable to outsiders. Using a mix of Twitter, Periscope, and lengthy blog posts to breathlessly cover events other journalists deem too insignificant, he regularly picks up scoops as a consequence and has a loyal band of followers within the U.N. itself.
When he breaks a story, however big or small, he'll tease readers with the tagline: "We'll have more on this." And he normally does -- often to the chagrin of the U.N. officials he is writing about.
The Government Accountability Project, which has expressed concern about Lee's treatment by the U.N., notes that he has broken stories about the role of U.N. peacekeepers in bringing cholera to Haiti, as well as war crimes in Sri Lanka, Burundi and Sudan.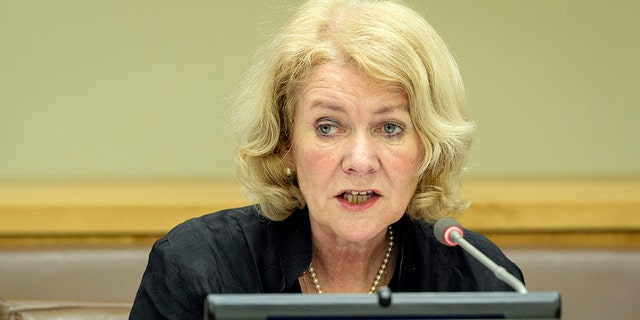 But last month, as he covered a late-night budget meeting, he was allegedly roughed up before being tossed out of the premises. The U.N. said that Lee had been violating the terms of his non-resident correspondent pass and was being unruly -- something that Lee disputes. U.N. officials say it comes on the heels of a long history of bad behavior toward staff and other reporters by Lee.
UN ROUGHS UP, EJECTS, BANS REPORTER FROM HEADQUARTERS: CAUGHT ON TAPE 
Since then Lee has been waiting for his fate to be determined by Smale, but has not been idle. He has been filing stories from a bus stop for 12 hours a day outside U.N. headquarters, where he catches fragments of Wi-Fi from passing buses.
"Spring or fall would have been a better time to get beaten up and thrown out of the U.N.," he jokes.
The Secretary-General's spokesman's office told Fox News last month that there is a review of the incident itself, but it appears that that review is taking consideration of past incidents as well. U.N. Secretary-General deputy spokesman Farhan Haq told Fox News that there have been a number of allegations from fellow journalists that Lee has harassed them over the years.
"A lot of journalists have not just been harassed but threatened by him and that's a problem," Haq said.
Haq said that two departments had been involved in Lee's case, the Department of Public Information and the Department of Safety and Security, and that a conclusion would be coming in the coming days from Smale. He added that the process had taken as long as it had as the U.N. wanted to abide by its procedures strictly.
But Lee says he has only had one interview with Safety and Security, and has not heard a word from DPI or Smale. He also rejects the claim that he has harassed anyone, although acknowledges that he has a difficult  and combative relationship with some members of the U.N. press corp -- whom he describes as cliquish and too close to the powerful people they seek to cover. Some of those journalists, meanwhile, have accused him of not doing real journalism.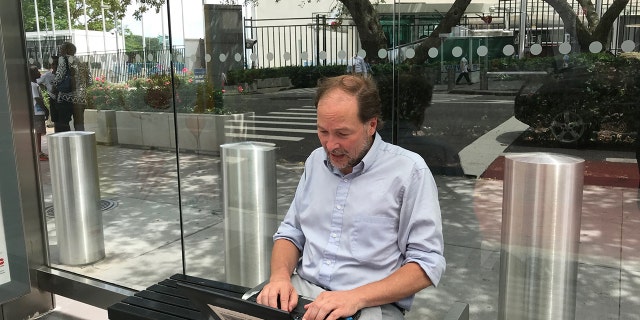 The U.N. Correspondents Association (UNCA), which Lee left years ago, has declined to comment on Lee's case.
"It's entirely appropriate for them not to comment because they're not a freedom of the press group," Lee shrugged. "They represent those who the U.N. has seen fit to give office space to."
Lee's case has picked up the attention of some journalistic groups. The GAP described Lee's treatment as concerning and said they regard the U.N.'s banning of him as retaliatory.
Lynn Walsh of the Society of Professional Journalists said that it is always upsetting to hear reports about the alleged mistreatment of journalists.
"One of the important roles journalists play is holding the powerful accountable, that includes government officials," she told Fox News Thursday. "Not allowing journalists access to public meetings and public officials means the government is keeping the public in the dark as well. In the end, it is the public who ultimately loses in these situations. Also, journalists should not be punished for doing their jobs and they should absolutely never have to experience physical assaults of any kind."
As he waits for his fate to be decided, Lee is making do with what he can, and his ability to spot an obscure U.N. official from down the street is serving him well.
On Wednesday, moments after former Chilean president Michelle Bachelet was announced as the new U.N. human rights chief, Lee snagged the first (and, as of writing, only) comment from her predecessor Zeid Ra'ad Al Hussein -- who wasn't even aware her name had been made official.
Asked what he'll do if Smale decides to revoke his credentials permanently, Lee is adamant: "Im covering the U.N. it's my right to cover it. I'm not going anywhere."
We'll have more on this.