Ex-Orleans mayor takes stand in his bribery trial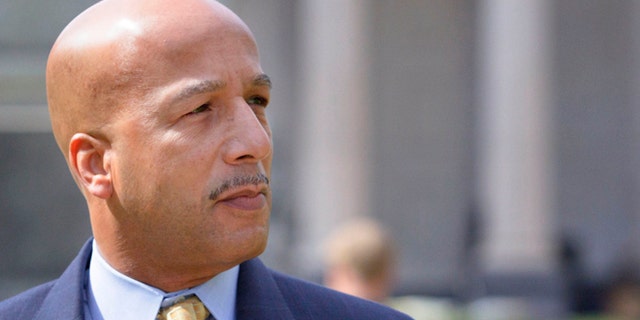 Former New Orleans Mayor Ray Nagin told a jury Thursday that he didn't know a one-time city vendor paid for his family's vacation to Hawaii in 2004, a trip that prosecutors have cast as one of several bribes Nagin accepted in exchange for awarding city work during his two terms in office.
Nagin's testimony came a day after prosecutors rested their case, having called more than two dozen witnesses, including five who said they were involved in bribing the former mayor. Nagin's 21-count indictment accuses him of accepting hundreds of thousands of dollars in bribes -- including money, trips and truckloads of free granite for his family business -- for helping contractors secure city business.
"If anything, Greg said he was paying for" the trip, Nagin said, referring to Greg Meffert, his former technology chief.
Meffert has pleaded guilty in the Nagin corruption case and is awaiting sentencing. He testified last week that Nagin was aware that Mark St. Pierre and his NetMethods company paid for the Hawaii trip. St. Pierre was convicted of bribery and other charges in 2011.
Nagin served as mayor from 2002 to 2010. Prosecutors allege that his corruption spanned the two terms and included the period after Hurricane Katrina struck in 2005, when contractors sought to benefit from potentially lucrative rebuilding jobs in the devastated city.
Defense attorney Robert Jenkins began by walking Nagin through various aspects of the government's case with testimony that, early on, touched on the Democrat's one-time image as a reformer and political outsider when he was elected to succeed Marc Morial.
Nagin outlined executive orders he issued providing for a committee to evaluate professional service contracts for the city and said he had no role in the committee's decisions.
"I wanted to avoid complaints like the previous administration had had, that you got work based on who you knew," said Nagin, who appeared calm and comfortable on the stand.
Nagin sought to put a more innocent spin on what prosecutors have tried to establish as evidence of his corruption. He accepted a free private plane ride to Chicago for a Saints playoff game in early 2007 because flights out of New Orleans were still hard to arrange in the months after Katrina hit. He insisted that no business was discussed on the private plane of Frank Fradella, nor was it discussed in Chicago.
"Everybody was excited about the Saints," Nagin said.
Nagin's indictment says the flight was a "payoff" from Fradella, who has pleaded guilty in the case and testified that he bribed Nagin with cash and free granite for a foundering Nagin family granite business, Stone Age LLC.
Stone Age also figured in the testimony of the prosecution's first witness, Rodney Williams. He told jurors when testimony began last week that he was first approached by Nagin's two sons, and later by Nagin himself, about paying the money to help support the Nagin's family-owned granite company.
While Williams said the $60,000 he paid constituted a bribe that led to more than $2 million in city business, Nagin said it was an investment made by Williams after Stone Age did high quality work on Williams' home.
Nagin was called to the stand late Thursday morning. Defense questioning and prosecution cross-examination was expected to be lengthy.
Earlier Thursday, prosecutors elicited testimony from a defense witness that executive orders issued by Nagin in 2008 and 2009 gave him more leeway to select contractors on city projects.
Brenda Hatfield, the city's chief administrative officer under Nagin, testified that she knew of no influence Nagin exerted in the awarding of contracts.
However, under cross-examination by Assistant U.S. Attorney Richard Pickens, she read from two executive orders Nagin issued in 2008 and 2009. The first broadened his authority to approve contractors by allowing him to choose from a long list of those ranked by the committee. The second suspended the committee process altogether.
Even before the changes, Hatfield acknowledged, Nagin's final approval was needed for the contracts.