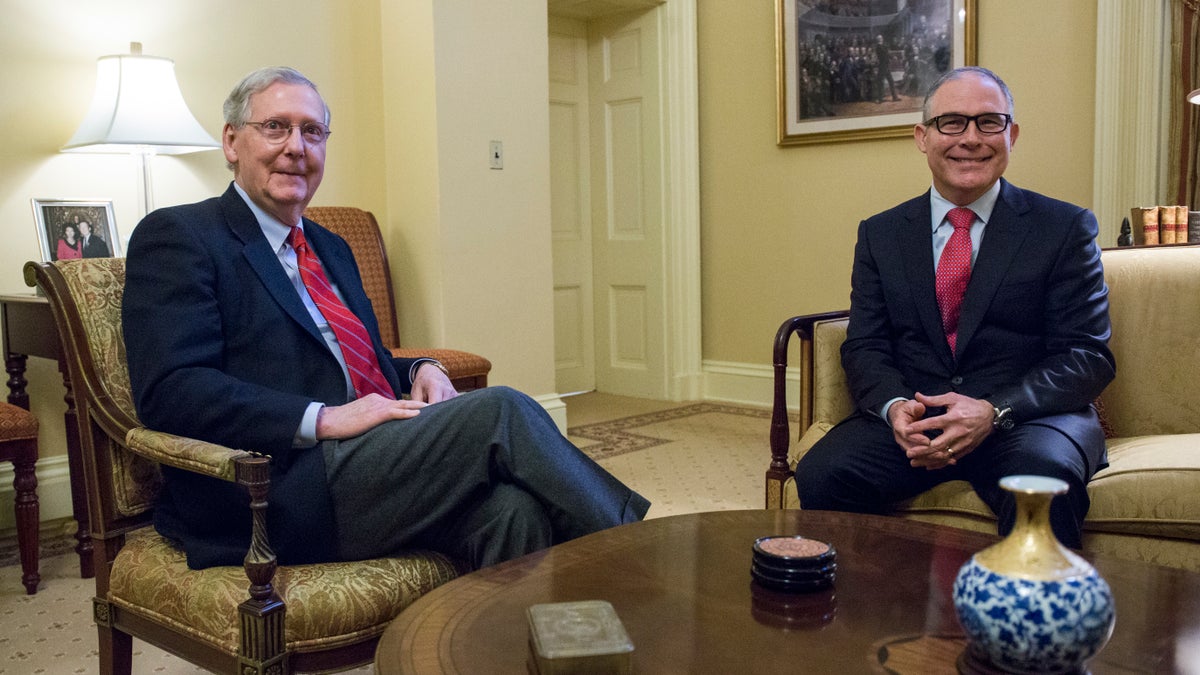 WASHINGTON – Federal ethics officials have cleared President-elect Donald Trump's nominee for the Environmental Protection Agency for confirmation.
The Office of Government Ethics on Monday released the personal financial disclosure report for Scott Pruitt, currently Oklahoma's attorney general. The ethics office affirmed that Pruitt's disclosures comply with applicable federal laws and rules.
No date has been set for Pruitt's Senate confirmation hearing.
His finances are among the least complicated of Trump's Cabinet nominees, who include several billionaires. In just four pages, Pruitt disclosed an investment portfolio valued between $420,000 and $1 million, held primarily in mutual funds, bonds and a state retirement plan.
Pruitt, 48, also listed debt of between $500,000 and $1 million on a mortgage on his Oklahoma home.
Senate Democrats and environmental groups have criticized Pruitt for what they term cozy political ties with the oil and gas industry. Like Trump, Pruitt has also has also been a vocal denier of the science showing that the planet is warming and that man-made carbon emissions are to blame.
Pruitt has repeatedly sued the EPA since becoming attorney general in 2011. He joined with other Republican attorneys general in opposing the Clean Power Plan, which seeks to limit planet-warming carbon emissions from coal-fired power plants. Pruitt also sued over the agency's recent expansion of water bodies regulated under the federal Clean Water Act, which has been opposed by industries that would be forced to clean up polluted wastewater.
Though Pruitt ran unopposed for a second term in 2014, campaign finance reports show he raised more than $700,000, much of it from people in the energy and utility industries. Among those who gave the maximum contribution of $5,000 to Pruitt's campaign was Continental Resources Chairman and CEO Harold Hamm, an Oklahoma oil tycoon who has been advising Trump.