Donald Trump threatening to sue Jeb Bush supporter over full-page attack ad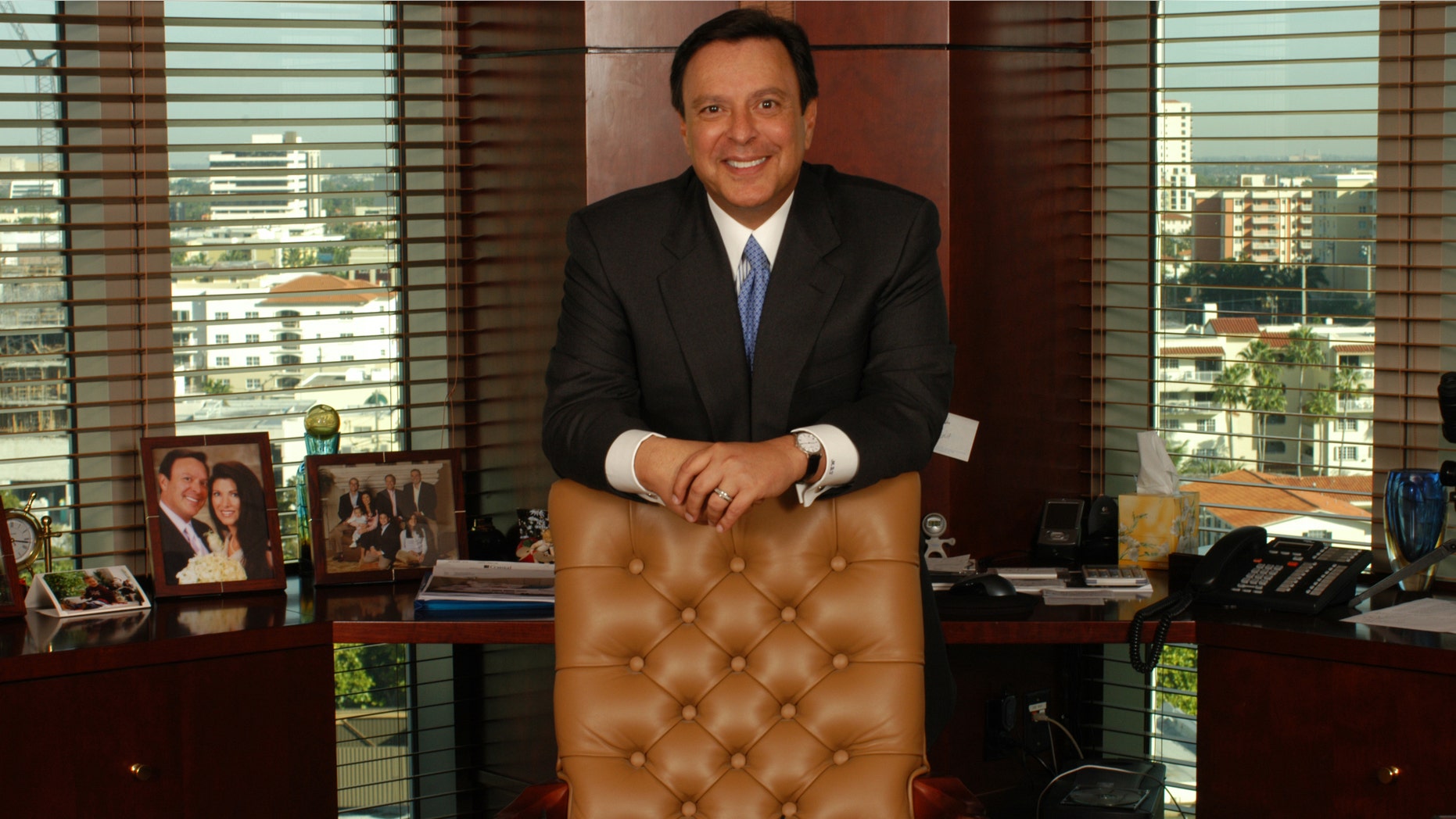 Donald Trump may be able to joke about himself, but that doesn't mean he takes things lightly. Especially not when they involve full-page ads in the Miami Herald and newspapers in early battleground states comparing him to some of the greatest despots of the 20th century.
Mike B. Fernandez, a South Florida billionaire who is the chairman of a Coral Gables private-equity firm, ran a full-page ad in the Herald on Sunday denouncing the "forked-tongue hatefulness" of the "narcissistic bully-ionaire."
"History reminds us that when governments promise enticing favors and fail to deliver, the people lose confidence. They become scared and seek out strong – and frequently despotic – leaders … Look at Hitler in Germany, Mussolini in Italy and [Juan] Perón in Argentina. When people lose hope, they are susceptible to those who offer to think for them."
Topped by pictures drawing a (negative) comparison between Trump and Abraham Lincoln, Fernandez describes himself in the ad as "a Republican, a reasonable conservative" and "an immigrant" — his family moved to the U.S. from Cuba in 1964.
When the Trump campaign first got wind of the ad, the real estate tycoon's attorney Alan Garten sent a letter to Fernandez's firm, MBF Healthcare Partners, on Friday.
It read, "It has come to my attention that you plan on producing and disseminating certain radio, television and newspaper advertisements directly and personally attacking my client. Though we believe your decision is fool hearted [sic], please be advised that in the event your ads contain" any false or defamatory statements against Trump, "we will not hesitate to seek immediate legal action to prevent such distribution and hold you jointly and severally liable to the fullest extent of the law."
It concludes, "And will look forward to doing it. Please be guided accordingly."
Fernandez is a longtime supporter of former Florida Gov. Jeb Bush, one of Trump's rivals for the GOP nomination, and he is the biggest donor to the Right to Rise PAC, but neither the candidate nor the PAC supporting his candidacy were involved in the newspaper ad.
Fernandez said he plans to run the ad again next Sunday in newspapers in Des Moines, Iowa, and Las Vegas, Nevada, both early-battleground states. The next Republican debate takes place in Vegas on Dec. 16.
The reality TV star and magnate hasn't been shy about threatening lawsuits. In June, his immigration comments sparked a number of companies to cut business ties with him and properties of his such as the Miss Universe pageant (which has since been sold). He threatened breach-of-contract suits with Univision and others.
On the political arena, he has warned the conservative Club for Growth and the PAC backing Ohio Gov. John Kasich about possible legal action over ads attacking him.
In a previous article in the Miami Herald, Fernandez explained that he is unhappy about the candidate's anti-immigration rhetoric.
"You have no idea how furious I am with my friends in the Republican Party who have embraced this guy," Fernandez told the Herald.
"If I have a choice — and you can put it in bold — if I have a choice between Trump and Hillary Clinton, I'm choosing Hillary … She's the lesser of two evils."
In a 2014 interview, Fernandez spoke to Fox News Latino with pride about his family history and their success in the United States. "We came from very humble beginnings. My father was a sandwich maker."
But his ambitions and perseverance seem anything but humble.
He has spent more than a year trying to build the tallest flagpole in North America in downtown Miami. And he has a propensity for full-page newspaper ads. In 2014, he bought another ad in the Miami Herald to celebrate America's relationship to Israel.
"The person who first gave me a job was Jewish," he told FNL at the time. "My father, my mother—we all got a lot of opportunities here from Jews. I am very grateful for that."
Fernandez was a finance co-chairman for Gov. Rick Scott's re-election campaign, but he resigned that position after an associate told him he overheard Scott staffers making disparaging comments about Mexicans.
According to the Miami Herald, Trump's lawyer also sent the letter to James P. Robinson, the treasurer for the Right to Rise leadership PAC, a separate but affiliated group from Right to Rise USA, the super PAC that has raised more than $100 million to bolster Bush's candidacy.
As the Herald pointed out, it's unclear why Robinson or anyone from Right to Rise was addressed, given that Fernandez purchased the ads on his own.
"This lawsuit appears to validate Mr. Fernandez's accurate claims that Donald Trump lacks the temperament to be president of the United States," Paul Lindsay, spokesman for Right to Rise USA told the newspaper. "It follows the pattern throughout Donald's career of using bullying tactics and the legal system to make up for his deep-seated insecurities and repeated business failures."
On ABC News' "This Week," George Stephanopoulos asked Bush about the ad.
While the candidate conceded that the comparison between Trump and Hitler, Mussolini and Perón was inappropriate, he didn't entirely denounce Fernandez's effort.
"I think that people are going to see that Donald Trump is not a serious candidate, that his message of division is not what we need," Bush said.