Dominican vice president urges her U.S.-based compatriots to vote for Clinton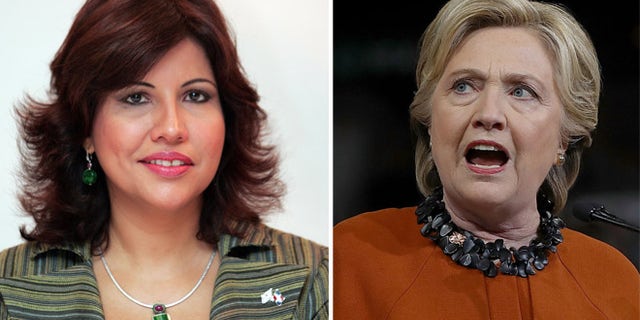 Margarita Cedeño, the vice president of the Dominican Republic, is asking her fellow Dominicans in the United States to vote for Hillary Clinton.
In a video released Tuesday, Cedeño asks Dominicans to vote for the former secretary of state on Election Day next week.
It's the first time in its history that a member of the Dominican executive branch has openly campaigned for a candidate in the U.S. presidential race.
"It's the only option for progress," Cedeño said in the Spanish-language video with subtitles in English. "Support her with your vote and avoid losing your rights."
The vice president, who is married to ex-Dominican President Leonel Fernandez, said she is worried about women's rights and that her compatriots would become "second-class citizens" under a Donald Trump presidency.
"On Nov. 8, you have the opportunity to ensure that this doesn't happen," Cedeño said. "Put your trust in a smart and qualified woman such as Hillary Clinton… Because she is the only choice that guarantees dignity, respect and the future of Latin Americans in the United States."
Spokespersons with the offices of the president and vice president have not responded to calls for comment. It is unclear if the video was an independent project by Cedeño, promoted by the Clinton campaign or had the backing of Dominican President Danilo Medina.
Clinton and her husband, ex-President Bill Clinton, have traveled several times to the Dominican Republic and have met with Fernandez and Cedeño as well as other government officials.
Based on reporting by the Associated Press.
Like us on Facebook
Follow us on Twitter & Instagram