Democrats, Republicans Spar Over Ethics of Embryonic Stem Cell Research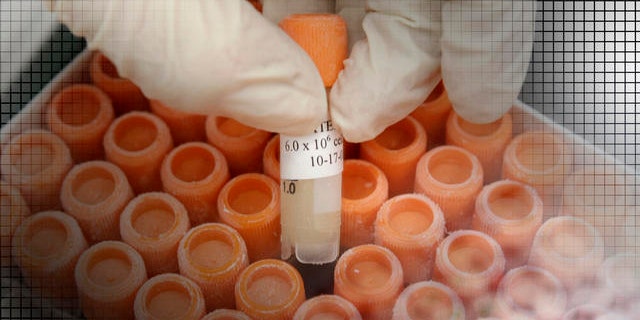 Senate Democrats argued a moral imperative to allow federal funding of embryonic stem-cell research, in a hearing Thursday that comes a week after an appeals court temporarily lifted a judge's ban on federal funding of it.
"We have a moral responsibility" to pursue embryonic stem cell research, said Sen. Tom Harkin, D-Iowa, chairman of the Labor, Health and Human Services, Education, and Related Agencies Subcommittee, adding that the method is vital in combating an array of debilitating medical conditions.
Harkin referenced last week's decision by a U.S. Appeals court to temporarily lift a judge's ban on federal funding of the research until it rules on the merits of the Obama administration's argument against the ban.
He blasted a ruling last month by U.S. District Judge Royce Lamberth, who decided that embryonic stem cell research violated federal law because it involved destroying human embryos.
"Out of the blue," Harkin said, Lamberth "placed a cloud of uncertainty over this field. ...
"We've come too far to give up now," he said. "If we don't win this battle in the courts, will have to take it up in Congress."
Thursday's committee summoned a panel of top scientists and researchers, including National Institutes of Health director Francis Collins, to speak about the scientific promise of the field. He also warned of Lamberth's ruling.
Collins said that "this field has been thrust into a precarious state" and warned that "patients may have to keep hope on hold."
Collins argued before the subcommittee that embryonic stems cells are critical in fighting heart disease, diabetes, Parkinson's disease, vision problems and spinal cord injuries.
But Mississippi Republican Sen. Roger Wicker, who testified as a witness during the hearing, said the research using fetal tissue for stem cell research raises "profound moral and ethical challenges."
He argued profusely against using taxpayer money to fund it.
"This is a matter of conscience for me but more importantly it is a matter of conscience for millions of Americans," he said. "The question is whether the federal government should be subsidizing it."
Wicker proposed that scientists "reprogram" adult stem cells -- which have been widely successful in treating various medical conditions -- to "act like embryonic stem cells."
"Adult stem cells are the ones that are treating people now," Wicker said. "An estimated 50,000 adult stem cells transplants are occurring annually worldwide."