Democrats and Republicans Engage in Lame-Duck Session Duel Over Immigration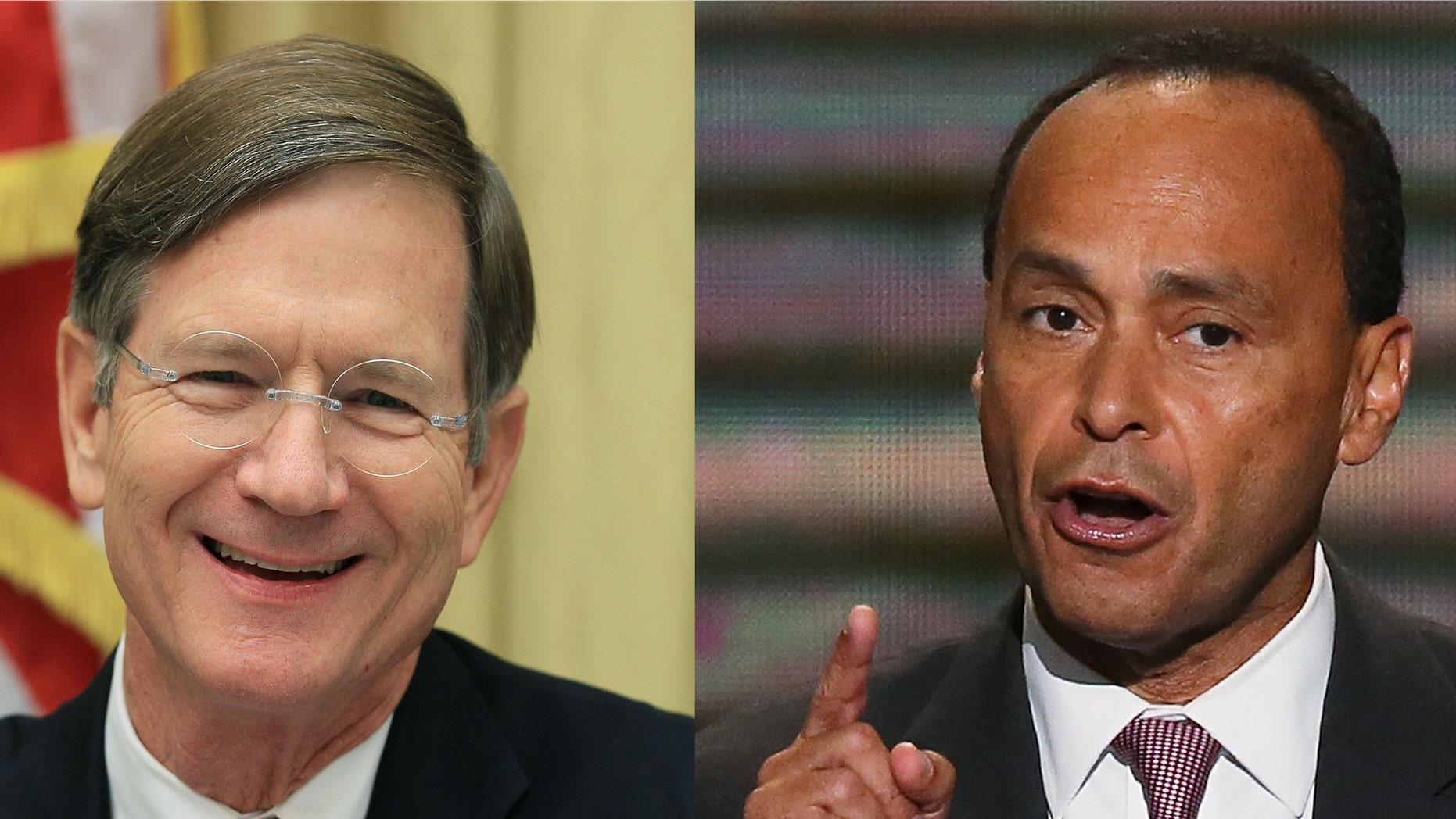 It's not just the so-called "fiscal cliff" that Democrats and Republicans are engaged in a tug-of-war over during the lame-duck session.
Despite talk of a detente after the Nov. 6 election, the two parties are engaging in a high-profile duel over immigration, blaming the other side for why the flawed system has not been fixed.
On Thursday, during a debate on an Republican immigration bill that is expected to come up for a vote on Friday, some Democrats took blistering shots at it. They said the bill, called the STEM Act, shows that Republicans have not evolved on the issue of immigration, even after their hard-line stance on the matter is seen a key factor in pushing an overwhelming number of Hispanics to vote for President Obama.
"Most Americans believe that Election Day demonstrated it's time to move beyond the same old politics – the same tired blame-game on immigration," said Rep. Luis Gutierrez, Illinois Democrat, in a floor debate. "So when I saw a Republican sponsored STEM visa bill on the House calendar this week, I thought, 'Well, maybe House Republicans are changing their tune.'"
Gutierrez, like other Democrats, said he supports the part of the STEM Act that would give 55,000 new green cards, or permanent residency, to foreign students who obtain advanced degrees in science, technology, engineering and math from U.S. universities.
But what he would not support, he said, echoing many critics of the bill, is the part that would then eliminate the diversity lottery program in exchange for the high-tech visas.
"It was introduced with few changes and absolutely no consultation with Democrats," said Gutierrez. "Immigration is always a zero-sum game for Republicans."
He said that the GOP approach is "We will only increase visas for immigrants we like if we can eliminate immigration for immigrants we don't like."
On Wednesday, Gutierrez and other members of the Congressional Hispanic Caucus, which does not include any Republicans, held a press conference where they affirmed their commitment to reforming immigration laws to include stricter enforcement, but also opportunities for certain undocumented immigrants to legalize their status.
And they criticized both the STEM Act, and the ACHIEVE Act, which Senate Republicans introduced Tuesday, and which is a much stricter version of the DREAM Act.
Republicans responded that they had made concessions in the STEM Act, mainly via a provision that would allow spouses and minor children of legal immigrants in the United States to come to this country to join their relatives while they wait for their green card to be approved. Democrats, though, said it fell short because it prohibits them from working while they wait.
Soon after, Republicans shot back, saying Democrats again were fighting their efforts to address immigration.
"For the last several months, I have worked with Democrats in both the House and Senate trying to reach a deal on STEM legislation," said Texas Rep. Lamar Smith, who head the House Judiciary Committee and who was the chief sponsor of the STEM Act. "Before the bill came under suspension, the bill's introduction had been delayed for several weeks at the request of various Democratic members. But we cannot wait any longer."
"I am disappointed that some Democrats may vote against an important bill that will help us create jobs, increase our competitiveness, and spur our innovation."
The ACHIEVE Act, a Senate bill, offers visas for some undocumented immigrants who arrived before they turned 14 and are 28 or younger and are in the military or pursuing a college or technical degree, but it wouldn't allow them any way to become legal permanent residents.
Sen. Jon Kyl, one of the bill's sponsors, said the timing of the legislation isn't a political response to the election, or an effort to curry favor with Latinos.
"We have to get the ball rolling," said the Arizona Republican.
The DREAM Act, which narrowly passed the House before being defeated in the Senate two years ago, would offer immigrants, who were brought to this country as minors, a path to permanent residency. Such proposals have been derided as "amnesty" by GOP lawmakers — and by GOP presidential nominee Mitt Romney, who promised he would veto the legislation.
Democratic lawmakers said their political opponents are missing a chance for bipartisan support on the STEM bill by adding conditions such as ending the diversity lottery.
"That's not the way we are going to achieve success," said Sen. Bob Menendez, a New Jersey Democrat. "There was a deal on the table, it could have been a good step forward."
Gutierrez said: "It's almost as though they didn't hear the call from voters on Election Day on Nov. 6."
The White House also weighed in, condemning the STEM Act.
"[T]he Administration strongly supports legislation to attract and retain foreign students who graduate with advanced STEM degrees," the administration said Wednesday in its statement of policy. "However, the Administration does not support narrowly tailored proposals that do not meet the President's long-term objectives with respect to comprehensive immigration reform."
But all hope is not lost for a bi-partisan meeting of the minds on immigration.
Menendez said he is one of four Democrats and four Republicans in the Senate who will meet in the near future to discuss comprehensive immigration reform ideas.
He said the group is likely to include Senators Mike Lee, R-Utah, Charles Schumer, D-N.Y., Dick Durbin, D-Ill., Lindsay Graham, R-S.C., Jeff Flake, R-Ariz., and John McCain, R-Ariz.
Similar bi-partisan behind-the-scenes discussions are taking place in the House of Representatives, according to published reports.
"Immigration bills are not going to go anywhere this session," Menendez said, "but I'm cautiously optimistic. No one even wanted to talk about comprehensive immigration reform, now there's a dynamic where there seems to be interest by both parties in the Senate."
"We have a president who understands the importance of the Latino vote and immigrant communities," he said, "and Republicans who see that they have to [compromise] if they want to continue to exist as a national party."
Includes reporting by The Associated Press.