Democrat Begich concedes Alaska Senate race to GOP challenger Sullivan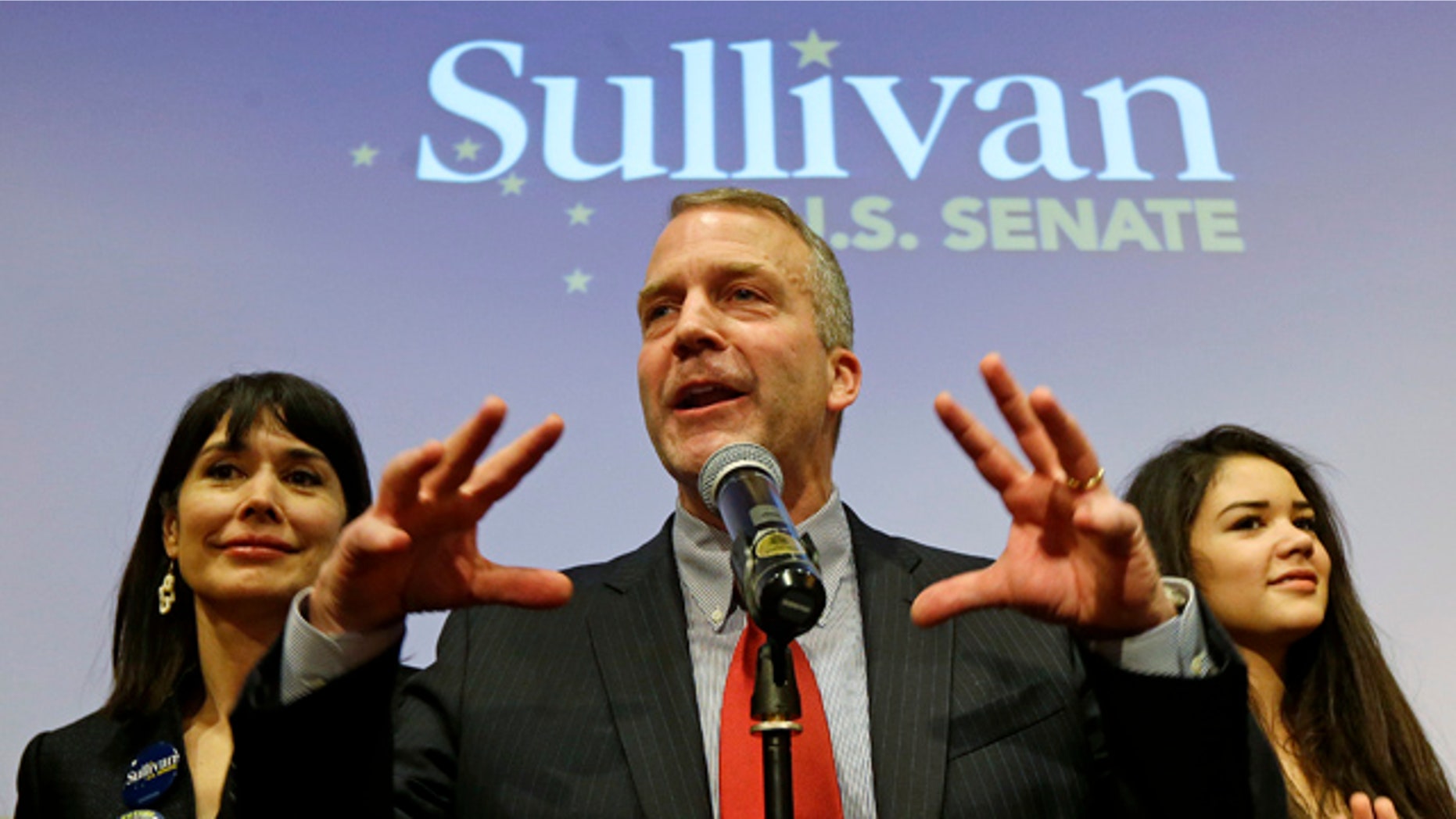 Democratic Sen. Mark Begich has conceded the Alaska Senate race to his Republican challenger Dan Sullivan, nearly a week after the Associated Press declared Sullivan the winner.
In a post on his Facebook page Monday, Begich said he viewed his time serving Alaska as a "tremendous honor." He added that he spoke to Sullivan and encouraged him to "adopt a bipartisan resolve" in the Senate.
"I will always be involved in my community, and the results of an election have never diminished my desire or passion to make Alaska a better place," Begich said.
Sullivan was declared the winner of the hard-fought contest early Wednesday by the Associated Press, but Begich initially refused to throw in the towel. His campaign manager said at the time that Alaskans deserved to have every vote counted before the winner was declared.
The victory gave the GOP eight Senate pickups, increasing their majority next year to 53 seats – with just one race, in Louisiana, outstanding.
Sullivan said he was humbled by the support he received and ready to start his work.
In an interview during a layover Wednesday, Sullivan said he was interested in serving on the commerce committee, given the importance of fisheries to the state. He also expressed interest in the environment and public works committee, where he said there would be opportunities to address one of the issues he campaigned on -- the "overregulation of our economy" -- and possibly the armed services committee.
Sullivan is a Marine Corps reservist and served as an assistant secretary of state in President George W. Bush's administration. He also has served as a state attorney general and natural resources commissioner.
The Associated Press contributed to this report.