Cuban artist's depiction of Trump as a terrorist raises eyebrows among peers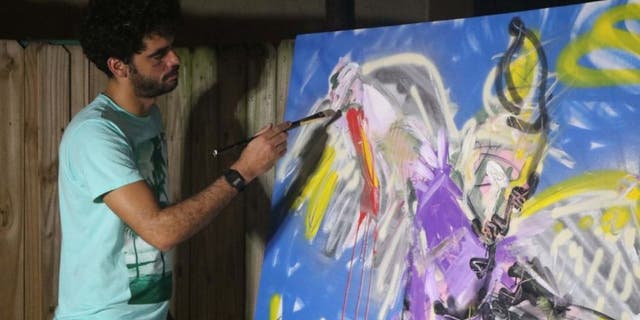 A Cuban artist who courted controversy with a magazine cover depicting President Donald Trump as a terrorist holding the Statue of Liberty's severed head has been considerably softer on his country's sibling dictators, a fellow artist who has done time in Havana's jails for his own political satire told Fox News.
Danilo Maldonado said he wonders why Edel Rodriguez, who has lived in the United States since he fled Cuba with his family in the 1980 Mariel boatlift, has not produced works about Fidel and Raul Castro that are as explosive and damning as the one that he did of Trump for the German magazine Der Spiegel.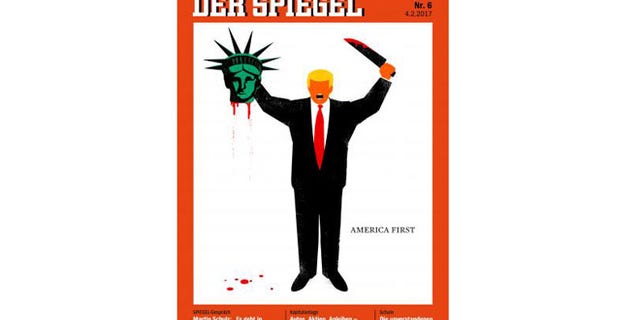 But Maldonado, who is famous internationally for works of art that take aim at the Communist regime and human rights violations, says that as someone who constantly pushes boundaries through his own creations, he defends Rodriguez's right to artistic expression.
"Artistic freedom must always be protected," said Maldonado, "An artist must be able to express his feelings, his perspective. Everyone, artists and people who are not artists, should have freedom of expression."
Maldonado has paid the price for his own artistic expression. Cuban authorities jailed him for nearly two months for spray painting "He's gone" the day after Fidel Castro died in late November. His friends and relatives said that the regime viewed the message as celebratory and disrespectful.
Maldonado was released on Jan. 21 and was never charged. He said he was moved to six different jails and beat up several times.
He plans to testify about human rights violations before the U.S. Senate foreign affairs committee on Feb. 16, and at the Geneva human rights convention on Feb. 21.
Rodriguez's illustration of Trump for the German magazine generated debate on Twitter and in German and international media, with Alexander Graf Lamsdorff, a member of the nation's Free Democrats and vice president of the European Parliament labeling it "tasteless," according to Reuters.

At the moment, Maldonado is visiting his girlfriend in Miami as he prepares for an exhibit of his work in San Francisco. Maldonado, whose nickname is "El Sexto," plans to return to Cuba, despite the harassment he says he faces and the various times he has been jailed for art deemed counter-revolutionary.
"I do not denounce people who have decided to leave," Maldonado said, "but I feel I must stay, and the more people who stay instead of flee the more pressure on the dictatorship. It's the thugs who have an entire population held hostage who should leave Cuba, not the people they are oppressing."
That is why, Maldonado said, he is not against the end of the wet-foot-dry-foot policy that allowed Cubans reaching U.S. shores to remain here. Former President Barack Obama ended the policy in his last week in office.
"If people don't have an escape valve, perhaps they will feel more urgency and determination to stand up to the dictatorship and push back," he said.