Congressman Calls on Obama Administration to Expand Distribution of Anti-Radiation Pills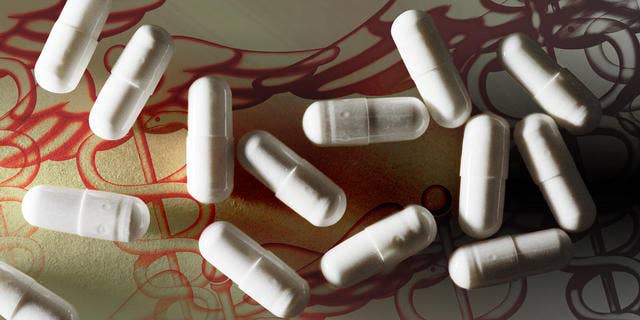 NEWYou can now listen to Fox News articles!
A congressman is calling on the Obama administration to expand by 10 miles its distribution of anti-radiation pills to people who live within 10 miles of a nuclear plant in the event of a crisis like the one that has now gripped Japan.
Rep. Edward Markey, D-Mass., wrote to President Obama's science adviser, John Holdren, this week to begin enacting a 2002 law he authored that would have forced the Bush administration to expand distribution of potassium iodide pills -- which protect against thyroid cancer after radiation exposure -- to millions of people who live outside the 10-mile radius of the nation's 104 nuclear power plants where distribution is limited to and at the will of states.
"The Japanese nuclear crisis is already worse than the Three Mile Island accident and is clearly the worst nuclear accident since Chernobyl," Markey wrote in his letter, noting that Japan is now distributing the pills to its citizens.
"We should not wait for a catastrophic accident at or a terrorist attack on a nuclear reactor in this country . . . to implement this common-sense emergency preparedness measure," he wrote.
Markey's letter comes as U.S. drug stores are reporting a sudden increase in sales of the over-the-counter pills, despite assurances from health officials that Americans are not at risk from Japanese nuclear reactors.
The pills are reportedly flying off the shelves at drug stores in at least three West Coast states – Oregon, California and Hawaii. One Virginia-based supplier, Anbex Inc., sold out its entire supply of 10,000 14-tablet packages on Saturday, The Wall Street Journal reported.
The FDA recommends no more than a single dose of 130 mg for adults and 65 mg for children per day.
The federal government stockpiles the pills for a reported 4.7 million people who live within 10 miles of a plant. It is not clear how much money the government has spent on buying the pills. One seller, Troy Jones of Nukepills.com, said the the government once bought 11 million tablets at 19 ½ cents each, or $2.1 million. But he added that he's not the only seller of the pill.
White House chief spokesman Jay Carney said Tuesday that there is no threat of Japan's current nuclear crisis spreading to the U.S. echoing the head of the Nuclear Regulatory Commission. He wouldn't answer questions about stockpiling program.
"I would take this opportunity to remind you and the American people this is an accident and situation happening in Japan, not in the United States," he said.
In 2002, Congress passed Markey's bill, which mandated broader distribution of the pills to cover 21.9 million people in 33 states amid fears that terrorists could target a nuclear plant. But the law included a legal loophole that allowed the White House to reject the distribution requirement if officials determined there was a better way to prevent cancer – which they did in 2008.
John Marburger, President Bush's top science adviser, said in a memo that that avoiding exposure through evacuation and protection from contaminated food is a "more effective preventive measure."
The Nuclear Regulatory Commission also doesn't support wider distribution of potassium iodide pills, contending that evacuation and protection from contaminated food are more effective ways to prevent cancer.
"Outside of 10 miles, you are outside the area where it can be reasonably expected that you would inhale radioactive material from an accident or reactor," Scott Burnell, a spokesman for the NRC, told FoxNews.com.
The NRC also has expressed concern that pill distribution could undermine public confidence in the safety of the nation's nuclear plants.
Markey originally wrote to Obama in December 2009 urging him to implement the law, but Holdren's office upheld the Bush administration's position in a letter to Markey last July. In his letter, Markey argued that evacuation and protection from contaminated food "would certainly prove to be woefully inadequate or ineffectual in the face of a major nuclear emergency.
"We need only remember the tragic events following Hurricanes Katrina and Rita -- events for which we had advancing warning," he wrote. "Even with notice, the local and state governments were unable to evacuate effectively, or provide adequate food and water to those who remained behind."
But Burnell said the evidence his agency has gathered leads to a different conclusion.
"The NRC continues to feel there is strong evidence showing it is possible to effectively evacuate people if that's necessary and the amounts of radioactive material involved are small enough that it's certainly going to be possible to take effective protection action regardless of what radioactive material we're talking about," he said.