Colorado Senate Passes Bill That Allows Undocumented Students to Pay In-State College Tuition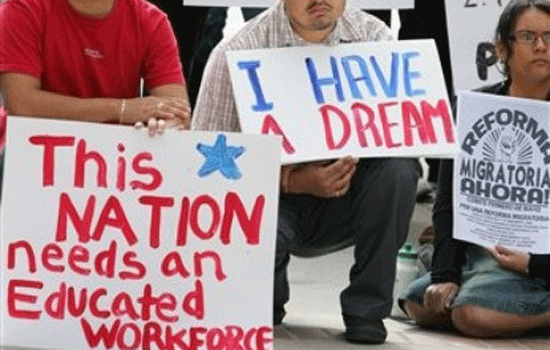 The Colorado State Senate passed on Monday a bill that allows undocumented immigrants to attend public colleges at in-state tuition rates.
All 20 Senate Democrats voted in favor of the bill, and all 15 Republicans voted against it. Senate Bill 126 will now be considered in the House, where Republicans hold a one-vote majority.
The bill would allow illegal immigrant students to pay the lower in-state tuition rate at Colorado colleges if they meet certain conditions, such as attending a Colorado high school for at least three years and graduating from a state school.
Democrats say having more students attend college will benefit the state's economy but Republicans argue the bill would provide an incentive to illegal immigrants to come to the U.S.
Maryland's legislators recently passed a bill to grant in-state tuition to undocumented immigrants who meet a strict set of criteria, including graduating from a state high school, attending a community college for two years, and furnishing proof that their parents filed tax returns.
Maryland would become the 12th state to pass such legislation.
Last year, the House passed the DREAM Act, which would have allowed undocumented youths to stay in the U.S., but it failed in the Senate.
While some states are passing legislation favorable to undocumented students, others are advancing measures seeking to limit their access to colleges.
South Carolina passed a law banning illegal immigrants from attending state colleges and universities, a similar measure in Georgia failed. However, Georgia's university system late last year approved a rule that essentially bans illegal immigrants from the five most competitive public schools in the state, if those colleges had rejected academically eligible students because of a high number of applicants.
This story contains material from The Associated Press.
Follow us on twitter.com/foxnewslatino
Like us at facebook.com/foxnewslatino