Clinton campaign releases video of undocumented soldier who died in combat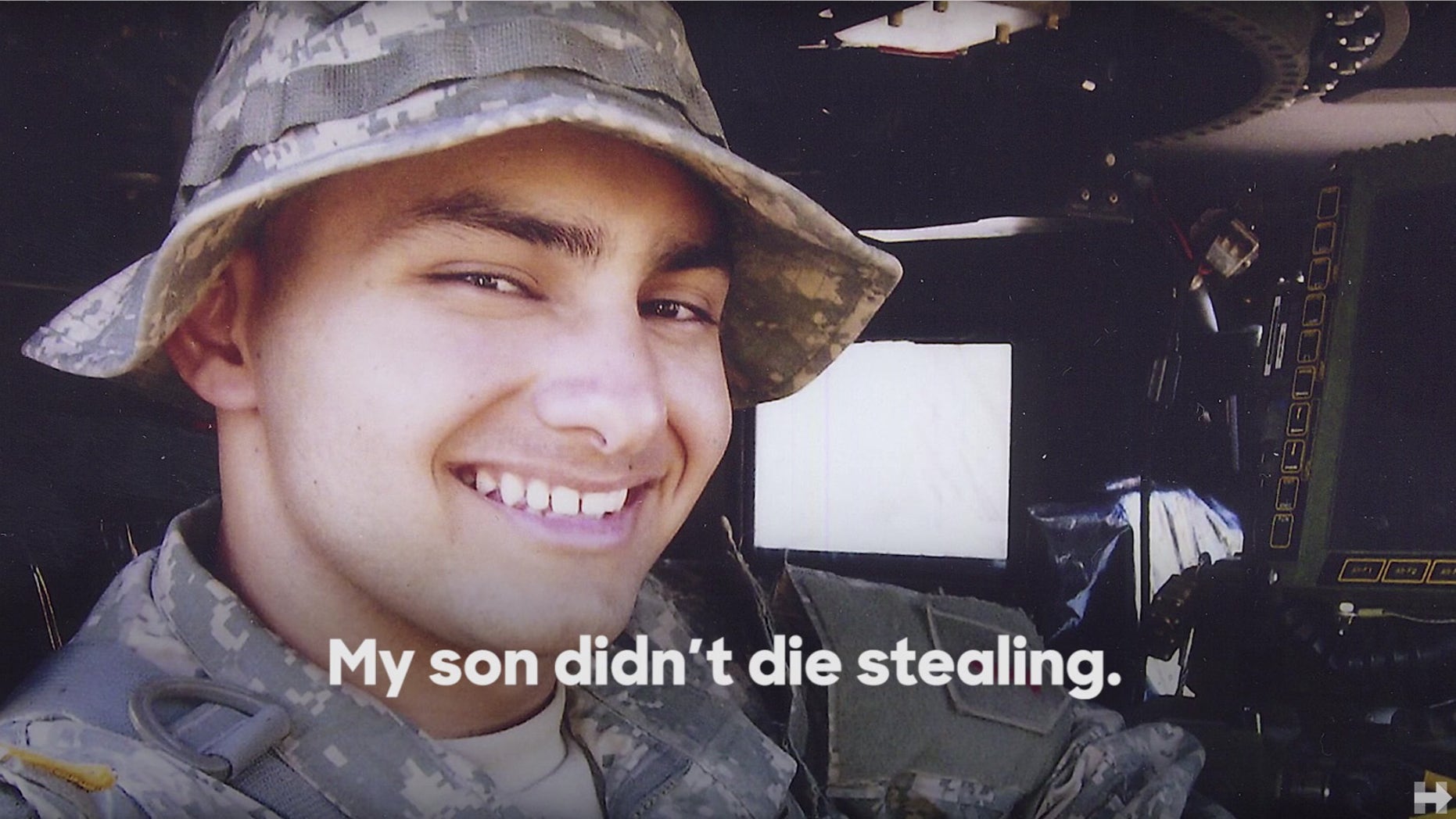 MIAMI, FL – A new video released by the Hillary Clinton campaign on Wednesday details the compelling life story of Damian Lopez Rodriguez, an undocumented immigrant and U.S. Army soldier who died in combat during the Iraq War.
Rodriguez, who was brought to the U.S. as a child from Mexico, enlisted in the Army when he was 18 and died in Iraq in 2007. After his death, George W. Bush posthumously granted him American citizenship.
The video contrasts Rodriguez's compelling biography to Trump's now infamous lines during his presidential announcement speech about Mexican immigrants.
"When Mexico sends their people, they are not sending their best," the video shows Trump saying during his speech in 2015 at the Trump Tower. "They're bring drugs, they're bringing crime, they're rapists."
Rodriguez's mother, Ana, said Trump's words were hurtful.
"What Mr. Trump says is a lie," Rodriguez, now a gold star mother, said passionately in Spanish in the new video." My son didn't die stealing. He didn't die committing a crime."
She said when her son was 18 years old, he wanted to join the armed forces.
"Damian was very proud of his uniform, she said, "and he would tell me to take a photo."
Rodriguez said she's proud of the photos of her son in uniform.
"He died defending this country," she said tearfully, "this country that adopted him."
At the end of the four-minute video, there are images of Rodriguez's family grieving, his gravesite and Purple Heart as Trump's words are played.
"Were going to have a deportation force," Trump is heard saying as Ana Rodriguez is seen holding her late son's uniform.

Rodriguez's father, Rafael, and his high school teacher are also in the video extolling his short life as one full of principle and love for his adopted country.
Secretary Clinton first heard of Rodriguez's story from a letter she received from his high school history teacher Gary Crane.
"He epitomizes what is good about this country," Crane said in the video.
Clinton discussed Rodriguez during a speech last month, and invited his mother as a guest during the last presidential debate in Las Vegas, Nevada.
"The truth is, this young man may not have been born here but he represented the best values of our country," Clinton said.
Ana Rodriguez said in the video that Trump doesn't understand all the sacrifices Hispanics make.
"My son is Hispanic. He gave his life for him, for his freedom," Rodriguez's father said.
Clinton is campaigning in Florida Wednesday for a multi-day swing. In Tampa, she will make her appeal to Latino voters living along the famed I-4 corridor section of the central part of the state.
That area, which has a fast-growing Puerto Rican population, is considered critical to a presidential candidate's chances of winning this battleground state, which has 29 electoral votes up for grabs in the general election.