Clinton Accuses Pakistani Officials of Holding Back on Bin Laden Intelligence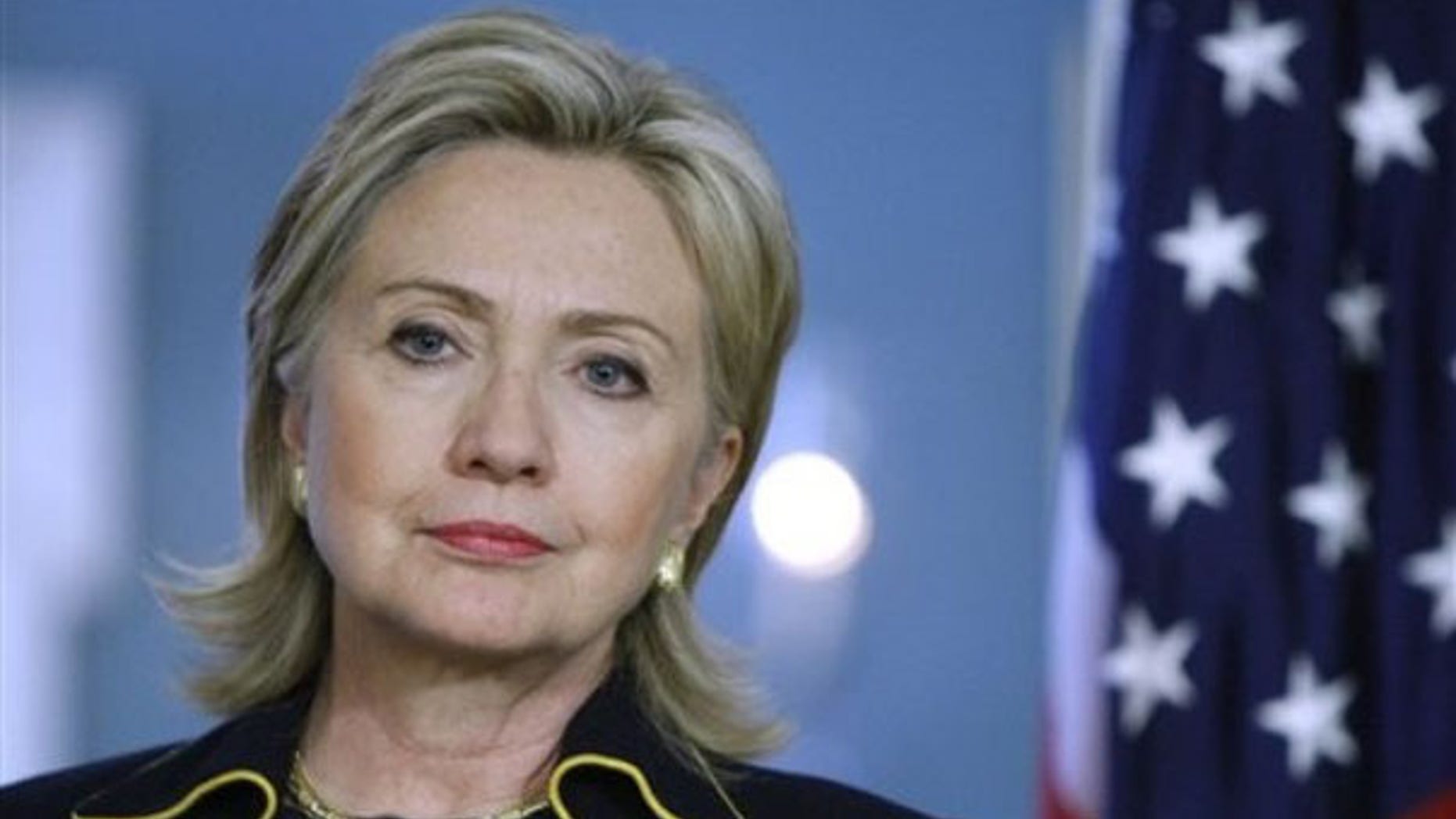 Secretary of State Hillary Clinton accused members of the Pakistani government over the weekend of practically harboring Usama bin Laden, raising questions about whether the U.S. is pushing hard enough on its presumed ally to give up the world's most wanted terrorist.
Clinton leveled the charge in an interview on CBS' "60 Minutes." She praised Pakistan for a "sea change" in its commitment in going after terrorists, but she added that she expects more cooperation.
"I'm not saying that they're at the highest levels, but I believe that somewhere in this government are people who know where Usama bin Laden and Al Qaeda is, where Mullah Omar and the leadership of the Afghan Taliban is, and we expect more cooperation to help us bring to justice, capture or kill those who attacked us on 9/11," she said.
The allegation that Pakistani officials know more about terrorists' comings and goings than they're letting on is not new, but Clinton's blunt accusation seemed to go a step further. The comment, not surprisingly, drew widespread attention in the Indian press -- an article in the Times of India on Monday called it a "blistering attack on Pakistan's long and covert association with terrorism."
Rep. Charles Dent, R-Pa., a member of the House Homeland Security subcommittee on intelligence, said the ties have been pretty "well-established." But he said Monday that if the administration has "solid intelligence" that Pakistani officials know where bin Laden's hiding, then the U.S. should seriously consider withholding aid until they spill that information.
"We have leverage," Dent said. "We are providing substantial aid to Pakistan and that aid can be granted or withheld depending on the circumstances."
Lawmakers last year approved a massive $7.5 billion, five-year non-military aid package for Pakistan, despite concerns at the time about whether the country was doing enough to assist the fight against Al Qaeda.
Rep. Edward Royce, R-Calif., ranking Republican on the House Foreign Affairs subcommittee on terrorism, said he understands that Pakistan's military is in a genuine campaign against insurgents inside its borders. But he said the local government needs to do more, like complement that effort by cracking down on schools that teach a radical brand of Islam. He, too, said Clinton and the administration can back up their charges by going after U.S. funding, as well as World Bank and International Monetary Fund aid.
"The United States has been routinely suckered by the government in Pakistan," Royce said. "We can say we will cut that (funding) off unless we get these changes."
Clinton made the Pakistan accusation at the same time the Obama administration revealed that the investigation into the Times Square bombing attempt showed suspect Faisal Shahzad was working at the direction of the Pakistani Taliban. Shahzad's father also happened to be the former vice chief of Pakistan's air force.
The Times Square case raised further concern about the prominence of Pakistan as a staging ground for attacks against Western targets. Colorado resident Najibullah Zazi, who was arrested last year and pleaded guilty to plotting to bomb the New York subway system, revealed during questioning that he received his training from Al Qaeda in Pakistan.
Clinton tried to answer concerns about Pakistan's commitment in the "60 Minutes" interview, suggesting she did not want to meddle and alienate the Pakistani government at a time when the country's military is complementing U.S. efforts across the border in Afghanistan.
"I have to stand up for the efforts the Pakistani government is taking," Clinton said.
But she offered a stern warning in reference to the Times Square case.
"We've made it very clear that, if, heaven forbid, that an attack like this, if we can trace back to Pakistan, were to have been successful, there would be very severe consequences," she said.
Other administration members were not quite so critical of the Pakistani government in interviews Sunday.
Attorney General Eric Holder told ABC's "This Week" that Pakistan has been "cooperative" and "extremely aggressive" in the Shahzad investigation and that, "We don't have any indication that the Pakistani government was aware of his plans or the attack that was planned by the Pakistani Taliban."
White House counterterrorism adviser John Brennan, speaking on "Fox News Sunday," echoed Holder's comments about Pakistan's cooperation in the Shahzad investigation.
Asked to elaborate on Clinton's remarks, he said the administration does intend to continue pressuring Pakistan.
"We've been working very closely with the Pakistanis to make sure that we're able to utilize our intelligence resources that we have, so we can find out where they are, capture them, arrest them, interrogate them," Brennan said. "They need to maintain the pressure on all of these groups. There are no militant or terrorist groups in Pakistan that should be allowed to continue there ... and we need to make sure that there's no support being given to them by the Pakistani government."
He said the Pakistanis "understand the seriousness of this."