Chris Christie's official portrait to cost taxpayers $85G: report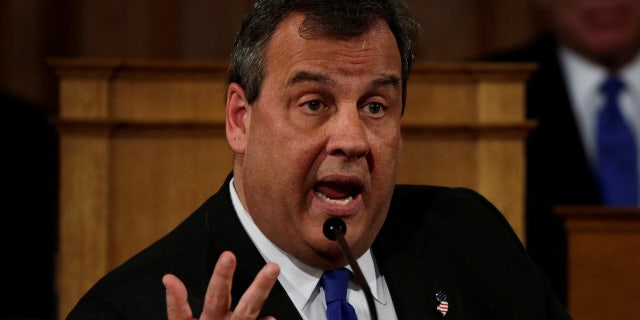 NEWYou can now listen to Fox News articles!
Former New Jersey Gov. Chris Christie reportedly spent more on his official portrait than the state's three previous governors combined, NorthJersey.com reported.
Christie reportedly commissioned a famous Australian artist who once painted singer Kylie Minogue and former NBA Commissioner David Stern. The report said Christie "had earned a reputation for having a taste for luxury when others paid the bill."
The money will come out of the state's $250,000 transition account that governors receive. The paper reported that Christie already paid about half for the painting and still owes $47,500.
The contract was obtained through an Open Public Records request, the news site reported. The contract includes a nondisclosure agreement and the artist did not respond to the site for comment.
The report said Christie has long talked about "getting the oil portrait in the Statehouse."
"So here's the thing — when I bring my grandchildren back to the Statehouse and I show them that painting ... they're going to ask me, 'What did you do, Grandpa, what did you do?'' the paper quotes him as saying in 2010.
Paul Newton, the Sydney-based artist who is an official portraitist for Parliament House, reportedly signed a contract in December to paint the portrait.
The National Portrait Gallery's magazine once ran a story about Newton's painting style.
He beings by drawing several sketches "in a variety of poses."
"These drawings are then shared with the subject to involve them in the process and he also finds this step helps to take the element of surprise out of a commissioned work," the article said.
Before leaving office in January because of term limits, Christie was criticized for a $300 million plan to renovate New Jersey's Statehouse in Trenton, NJ.com reported.
Meanwhile, his successor, Democrat Phil Murphy, was recently criticized for spending $13,000 on a Statehouse office for his wife.