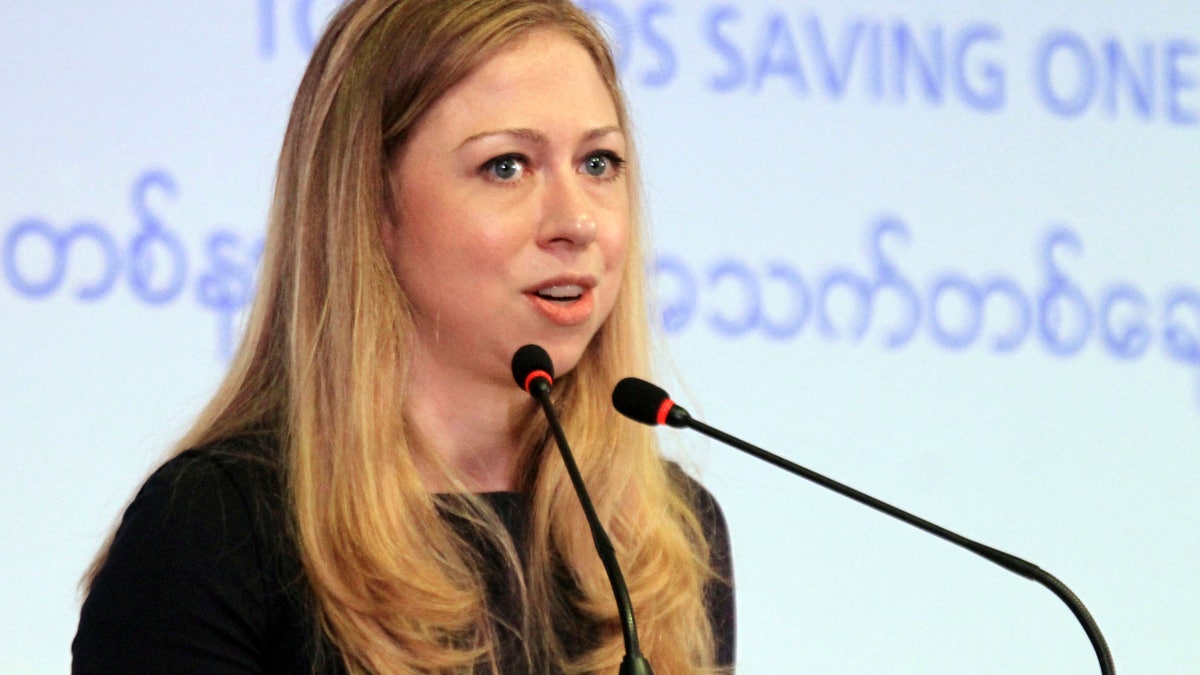 NEW YORK – Chelsea Clinton said Friday she is quitting her job as a reporter at NBC News, citing increased work at the Clinton Foundation and imminent birth of her first child.
Bill and Hillary Clinton's daughter had been working at the network since 2011, sporadically doing feature stories on people or organizations doing public-spirited work. Politico magazine reported earlier this year that NBC was paying her $600,000 a year.
"I loved watching the "Making a Difference" stories about remarkable people and organizations making a profound difference in our country and our world," Clinton said in a statement posted on her Facebook page. "I am grateful NBC gave me the opportunity to continue this important legacy."
She was initially hired to do stories for Brian Williams' "Rock Center" newsmagazine, but that program was canceled. Her work occasionally appeared on NBC's "Nightly News."
Two Clinton stories that aired in January were on education programs targeting the underprivileged. She's done stories on a school program for jailed teenagers named after Maya Angelou, an Arkansas tutoring program and a restaurant chain that donates leftover food to the needy. Her last story appeared on Aug. 1.
"Chelsea's storytelling inspired people across the country and showcased the real power we have as individuals to make a difference in our communities," said Alex Wallace, senior vice president at NBC News.
Her exit removes some potential awkwardness for the network if her mother runs for president in 2016. NBC made certain to keep Clinton off the air around the time her mother was making media appearances to promote a book, to avoid any appearance of conflict. NBC also received some criticism when stories about her salary appeared; the network didn't comment on the reports.
Both Wallace and Clinton left open the possibility that Clinton could someday return to NBC.
"While my role with NBC News may be coming to an end, I look forward to working with the NBC family well into the future," Clinton said on Facebook.
Clinton and her husband, Marc Mezvinsky, announced this spring that she is pregnant with her first child