Charles Krauthammer Wins Eric Breindel Award for Excellence in Journalism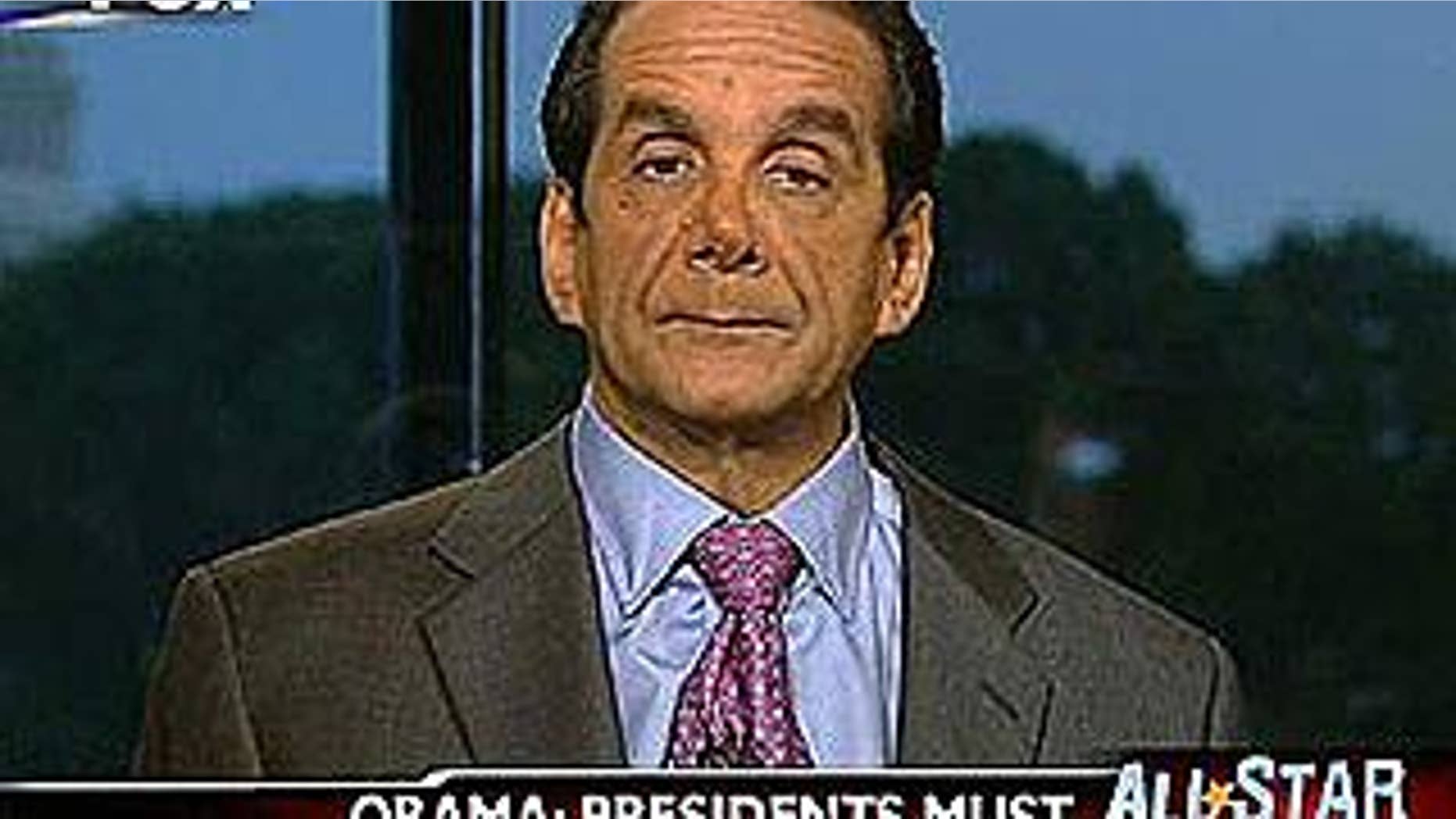 Pulitzer Prize-winning columnist and commentator Charles Krauthammer has won the 11th annual Eric Breindel Award for Excellence in Journalism.
Krauthammer -- a regular panelist on FOX News' "Special Report" whose weekly column in The Washington Post is syndicated in more than 200 newspapers worldwide -- won the $20,000 award for depicting "love of country and its democratic institutions," the Eric Breindel Foundation announced Thursday.
"I was surprised and extremely gratified," Krauthammer told FOXNews.com. "I was very happy when I got the call. It means a lot because I knew Eric, he was a friend of mine and he was a courageous journalist. To win an award in honor of him is extremely gratifying."
Krauthammer, 59, is also a contributing editor to The Weekly Standard and The New Republic.
Perhaps best-known for coining and developing "The Reagan Doctrine" in 1985, Krauthammer won the Pulitzer Prize in 1987 for commentary. The Financial Times named him America's most influential commentator in 2006.
"So many awards in journalism and other fields are so heavily dominated by what is politically correct," Krauthammer said. "That's why it's particularly important that there be awards like the Breindel Award, which defends American values unashamedly."
Krauthammer began his journalism career in 1978 when he began contributing articles to The New Republic. He later served as a speechwriter for Vice President Walter Mondale during the 1980 presidential campaign.
Born in New York, Krauthammer was raised in Montreal, where he attended McGill University and majored in political science and economics. He later attended Oxford University and Harvard Medical School, and worked as a psychiatrist at Massachusetts General Hospital from 1975 to 1978.
Krauthammer, who lives in suburban Maryland with his wife Robyn, said the award comes with a "twinge of sadness," because of Breindel's absence.
"Eric died tragically young," Krauthammer said. "And when you get the Breindel Award, you carry on the work of someone who you're reminded should've been here."
Breindel, a former editorial page editor of the New York Post and senior vice president of the News Corporation, died of liver complications in 1998. Past winners of the award created in his honor include Bret Stephens of the Wall Street Journal and Max Boot, now a senior fellow at the Council of Foreign Relations.
"If we look at the past winners, it's for years now honored people are swimming upstream rather than taking the easy way down, politically and ideologically speaking," Krauthammer said. "It's a special award."